It's 2020, and CNN and Fox News are still battling over Comscore numbers
July 31, 2020 • 5 min read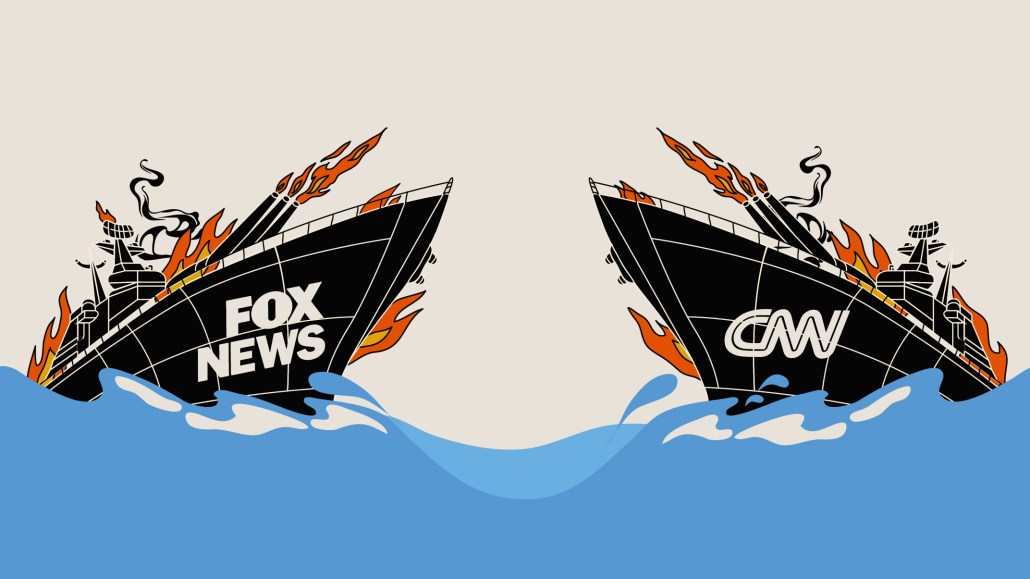 As the media industry undergoes huge upheaval, one thing has remained constant in these trying times: Fox News and CNN are still sending out monthly press releases about their comScore traffic.

It's one of the most amusing ongoing appendage-measuring contests in media, a relic of the TV era and an example of how the fiercest battles are often fought over the most inconsequential things. Every month, like the cycles of the moon, email blasts land simultaneously in the inboxes of reporters who have, one should hope, much better things to cover these days than cable networks' online traffic figures.

"Almost 150,000 people are dead from coronavirus, and they still think I may be interested in writing about the fact that they have 20,000 more multiplatform unique users than last year," joked one media reporter.

Press releases are stock-in-trade in the communications business, but in the TV industry they strike a particularly competitive tone, from the morning show war between "Good Morning America" and "Today" to the ratings battles of the network nightly news broadcasts.

On cable, the long conflict between CNN and Fox News began in 1996 when Rupert Murdoch and Roger Ailes launched a conservative cable news alternative. It intensified in 2002 when Fox first pulled ahead in the Nielsen ratings, the audience measurement system that underpins the TV ad market and remains dutifully covered by the media press. Fox has held onto ratings dominance ever since, but in the last decade or so, CNN has highlighted an area where it prevails: digital.

For most of its history, Fox News treated its digital operation as a backwater, but that began to change following the exit of Ailes in a sexual harassment scandal in 2016. Murdoch and his sons, the heirs to his empire, sought to modernize their various media properties and institute a more coherent digital strategy. And not a moment too soon: the median Fox News TV viewer is in his or her mid 60s. Challenged by conservative media newcomers in the space, Fox upped the investment into its digital offerings and later launched a paid streaming service for diehard fans.

CNN, for its part, has long championed its large digital audience, touting homepage traffic through the Death Of The Homepage era and becoming vocally suspicious of Facebook dependence. CNN's monthly digital press releases compile how the network fares among the top cohort of big publishers like The New York Times, NBC News, the Washington Post, Yahoo News, and others.

Fox entered the fray in February 2018 and set its sites directly on CNN in its inaugural press release in an echo of the TV-minded rivalry, with executive Jay Wallace boasting that the network had for the first time surpassed CNN in page views "despite their massive head start in digital, just as FNC surpassed CNN's on TV more than 16 years ago." Fox convinced some media reporters to cover the story.

Matt Dornic, who leads CNN Digital's PR efforts, disputed the figures, tweeting that Fox had compared its numbers to a subset of CNN's traffic, not the whole thing. Haplessly caught in the middle of warning PR shops, whiplashed media reporters went back to comScore for clarification, and the measurement service sided with CNN. As a client of comScore's, Fox didn't appreciate the company getting involved. So corrections had to be appended to the corrections: ComScore said it "violated its policy" by commenting on how its clients parse their data. Fox was free to use the figures however the network saw fit. "Both comparisons are valid," the measurement service said in the walkback.

Everyone pretty much moved on, but in the years since the incident, CNN and Fox News have continued issuing frequent press releases about their traffic, reminiscent of how TV networks regularly report their ratings but less common for other digital news operations (there are exceptions, of course).

The press releases are full of charmingly meaningless information, like how CNN, a site utilizing autoplay video, broadcasts its "multiplatform video starts." Fox's traffic releases are full of jargon more TV than digital: the network recently said it had its "highest-rated quarter ever." Fox nevertheless has real commitment to maintaining the feud: in its most recent release, Fox listed out six digital measurement categories against CNN… with CNN winning all six.

Indeed, Fox reports its figures head-to-head with CNN rather than as part of a larger field. "The only reason Fox does it is to tweak CNN, because CNN gets really mad when they claim they are number one," said one Fox digital source.

Fox also likes to promote page views, an old-school metric, but likely still an important one for Fox because the network appears to rely more on programmatic ads than direct sales amid a general advertiser aversion. (A Fox spokesperson denied this, saying, "There is absolutely no correlation between page views and our national ad sales business"). Nevertheless, Fox's three-year digital PR blitz seems to have worked to some degree, winning Fox executives interviews with media outlets such as, well… Digiday.

Every so often, the spat between the two digital operations reemerges. In 2019, the Daily Beast reported on internal fears at CNN about Fox's digital maneuvering. "The network has begun placing small fox emojis [in Slack] next to stories the right-leaning cable outlet covered online that CNN missed," the Beast's Max Tani reported. In response, Dornic told the Beast that CNN had discovered Fox's "alarming strategy" that he called "the daily bikini." Fox News countered that women-in-bikini stories make up less than 1% of its annual digital content.

In response to this story, CNN's Dornic said that the network has released the traffic figures for years as a resource to reporters who are writing about the company. A Fox News spokesperson said: "Clearly a slow news day for Digiday, but it's standard operating procedure for networks to issue press releases on linear and digital performance metrics and serve as a resource to reporters."

So where does that leave us? Who gets more traffic: CNN or Fox News? The answer is, of course: Who cares? (But it's CNN).

https://digiday.com/?p=374109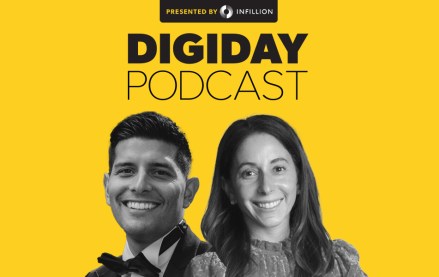 September 26, 2023 • 3 min read
In a live recording during the Digiday Publishing Summit, the news executives called for more nuanced conversations with advertisers around their brand safety concerns.
September 26, 2023 • 4 min read
After investing in one generative AI startup and suing another, the company will let customers create images on its website and an API.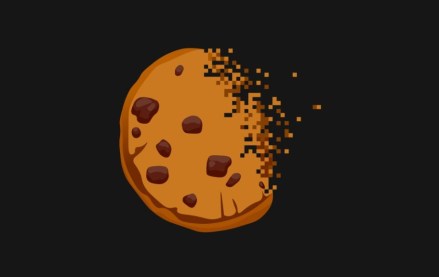 September 25, 2023 • 1 min read
During the Digiday Publishing Summit, execs from companies including Condé Nast, Dotdash Meredith and Thomson Reuters assessed the industry's readiness.