On the evening of June 6, New York Times executive editor Dean Baquet entered the chat.

Times employees were in open revolt following the publication of an op-ed by US Senator Tom Cotton arguing for a military crackdown in response to protests in American cities. The "Newsroom Feedback" Slack channel, a venue for more than 2,000 editorial and non-editorial employees to speak out, became a rapid-fire feed of criticism and emoji reactions on how the paper covers race. One employee remarked that many customer care representatives, the people forced to respond to readers cancelling their subscriptions, were themselves people of color.

"While I don't run Opinion, I'm the senior leader of the newsroom," Baquet wrote to the group in a Slack message obtained by Digiday. "I also believe that some of the points being raised in this channel do point to things the news side can do better. So I'm reading. Thank you."

When media executives have to put out fires, they meet staffers where they live — on Slack, the enterprise software service where employees communicate, plan, gossip, talk shit about bosses and each other — and increasingly, organize themselves to fight for their rights. The irony of Slack is that media business leaders gravitated to it years ago as a tool to make the labor force more efficient and available at all hours. And now, those same workers are using Slack to fight back against their capitalist bosses. It has become the central forum for the media's bottom-up revolt, in which empowered, often young staffers are demanding accountability from their managers, outing racist and discriminatory practices, and openly organizing unions to rebalance the power dynamic between management and the rank and file. In the coronavirus work-from-home era, Slack has taken on even greater importance as a mechanism for internal change. It is the new water cooler — one of substance to figure out stories in addition to inane banter about the latest Twitter outrage — and media workers are dumping it on their bosses' heads.

"You have to be responsive to people and be in the conversation, otherwise it becomes a conversation from which you're absent," said Ben Smith, the former editor-in-chief of BuzzFeed News and the Times' current media columnist. At BuzzFeed, where I previously worked, "It always felt pretty urgent that I jump in there and engage and explain. It's sort of like being present in the newsroom, but like many digital platforms, it's 24/7," Smith said.

As the Cotton op-ed controversy unfolded at the Times, Black employees organized a response to the op-ed in Slack. They would tweet a variation of, "Running this puts Black @nytimes staff in danger." According to one member of the channel, the response came from just about 15 minutes of discussion among roughly 35 coworkers, and spread from there.

Slack takes over

When Slack burst onto the scene as the hot new enterprise tech company in 2013, news companies were among the early adopters, marking the latest effort by media companies to mimic Silicon Valley. The buzzy messaging platform ostensibly made it easier than email for companies to churn out stories, manage workflows, and communicate internally. At media companies, there are typically Slack channels for the entire newsroom, for instance, as well as for smaller groups, like the politics or culture desk or ad sales team. Mobile-friendly and sleek, Slack quickly replaced email and other instant messaging services and became most media companies' digital assembly point. Unlike boring workflow tools like Trello or Asana, Slack was also fun. It blurred work and regular life, forging inside jokes and becoming the internal Twitter feed for media outlets.

Alexis Madrigal, then the editor-in-chief of Fusion, told Nieman Lab in 2015 that the service "ends up becoming the fount of office culture." It also came with a dark side: Slack could easily offer a new digital platform for presenteeism, bullying, time-wasting, and a reshaping of work-life balance that forced employees to be "online" around the clock.

Slack is still all of those things years later. But it is also an even more important tool for media and a host of other industries as employees work from home during the coronavirus pandemic. Now a public company, Slack reported in June that more than 750,000 organizations use its free and paid service.

Slack as a company is surely aware that in the wake of the killing of George Floyd in Minneapolis, workers at media companies like the Times and Condé Nast have used their service to question executives on internal issues of race. At the Wall Street Journal, a group of staffers in Slack workshopped a letter to the editor-in-chief demanding changes in how the paper covers race and policing, according to a recent New York Times report.

But if the company recognizes its role as a hub for media company accountability, Slack is not comfortable speaking about it publicly. "At its core, Slack helps teams improve their communication and operate with greater agility," a company spokesperson said. "However, we don't comment on our customers or individual use cases without their permission."

To the #barricades channel

Slack's rise in popularity coincided with another trend in digital media: unionization. Beginning with the former Gawker Media in 2015, a series of newsrooms have unionized in recent years, including Vice, HuffPost, Gimlet, New York Magazine, and BuzzFeed News.

Earlier this year, as HuffPost's union negotiated a new contract, organizers took breaks from their meetings with management and quickly solicited feedback from the more than 100 members in the private union Slack channel. As a show of solidarity, members also changed their work Slack avatars to the union logo, meaning managers were confronted with the messaging constantly. "It seems like it might be a minor thing, but it was very cool," said Nora Biette-Timmons, an editor at HuffPost on the union committee.

Lowell Peterson, the executive director of the Writers Guild of America East, said that he first found Slack's development as a unionization tool counterintuitive. Employees sometimes begin unionization talks by communicating with each other on the company Slack — not a separate Slack using, say, their Gmail accounts. That means the company can in theory read private messages.

"The old-school union organizing campaign is hiding under a locomotive in the dead of night so the boss doesn't find out," Peterson said. Now, however, communicating on Slack offers staffers a degree of safety. It is so conspicuous that retaliation for organizing would be obvious, Peterson said. "Ironically, it becomes a protection."

For newsrooms like the Los Angeles Times, one topic recently has been the treatment of Black employees and people of color. Erin Logan, a reporter at the LA Times and a union member, said that Slack has been a necessary tool for organizing. "Slack has enabled union members to all be in the same room at the same time. Those of us who are talking deeply care about the issues that we are putting before management, and it's kind of hard for management to ignore."
Culture change
The widespread discontent across the media industry will likely only grow as the economy continues its downward trajectory and the 2020 election approaches. Without physical newsrooms up and running, all of that will play out on Slack.
Employees, for their part, feel more empowered than ever. Their bosses are pledging to make changes. Executives have been forced out. Days after the Cotton op-ed, Times opinion editor James Bennet resigned amid the wave of internal pressure that moved to Twitter from, of course, Slack. On Tuesday, Times opinion writer Bari Weiss resigned from the paper. Weiss, a controversial figure who received more criticism for describing an internal civil war at the paper between "(mostly young) wokes" and "(mostly 40+) liberals," claimed that she had been demeaned on company-wide Slack channels.

The fount of office culture is now the key mechanism for change. "I think the Times in particular, more than any other place I've worked, really depends on Slack to build a sense of community because our work can be very siloed," said one Black Times staffer. "That kind of created the perfect storm for this kind of organizing."

https://digiday.com/?p=372767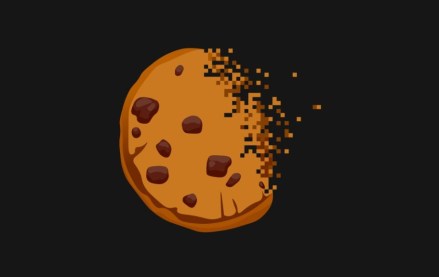 September 25, 2023 • 1 min read
During the Digiday Publishing Summit, execs from companies including Condé Nast, Dotdash Meredith and Thomson Reuters assessed the industry's readiness.
September 25, 2023 • 5 min read
Publishing executives shared their honest and unfettered opinions on the rise of generative artificial intelligence technology and its impact on traffic, IP protections, content production and jobs at the Digiday Publishing Summit last week.
September 25, 2023 • 5 min read
Here is A sampling of other AI-related news from last week.