'It can take on a panopticon effect': Slack's presenteeism problem grows with no end in sight for remote work
August 28, 2020 • 5 min read
•
•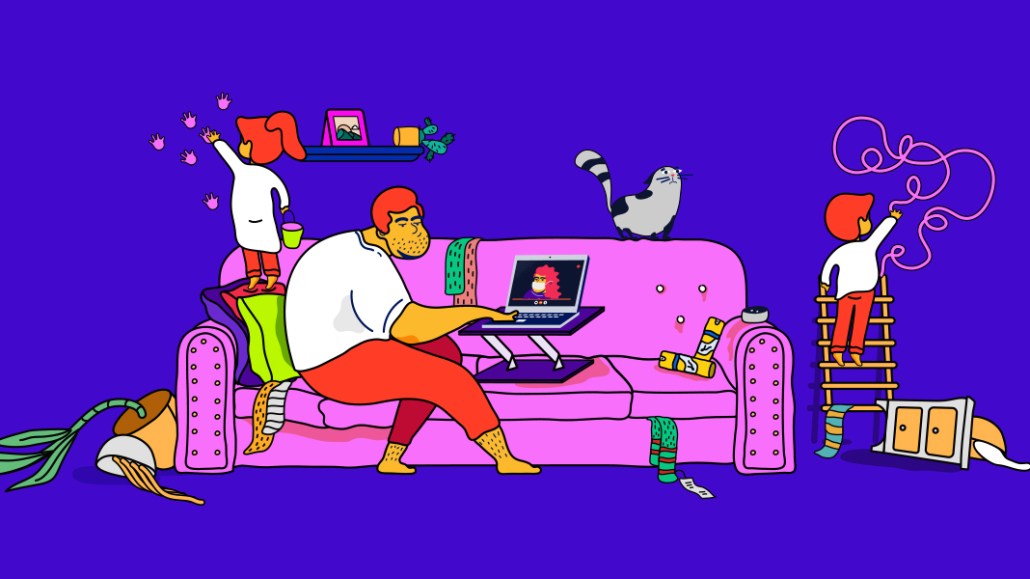 Ivy Liu
This article is part of the Future of Work briefing, a weekly email with stories, interviews, trends and links about how work, workplaces and workforces are changing. Sign up here.
Andy Chan, a user experience developer in Singapore, deliberately leaves his phone screen unlocked while he washes his face in the morning. That way, the little green dot next to his Slack avatar icon won't turn yellow. That way, he's still 'present' and no one can say he isn't, despite nobody knowing where he is. These are the familiar conditions he documented on a Medium post back in June. 
"That's definitely me," said Chan this week. "That's still me."
As millions of people working remotely are figuring out their boundaries, juggling daycare and using digital tools like Slack to show they're present, this has become a relatable story. The pandemic workday is 48 minutes longer, we have more meetings and we send more emails, according to a study by the National Bureau of Economic Research. And as hybrid remote-working conditions seem like the future, these realities — and pain points — will only exacerbate.
"I feel like I need permission to go to the bathroom," said a senior executive at a 'progressive' tech company. 
With the speed we went into lockdown, the response to an emergency has become the status quo, company leaders urged to over-communicate with staff and insecurities of mid-level management all ladder up to the tyranny of Slack's red dot taking its toll.
"We've had an overnight shift," said Maya Middlemiss, remote-work consultant and author of the series Healthy Happy Homeworking. "When we move teams to remote, what we first do is make the work visible without constantly narrating it. A lot stems from insecurity in middle management who are still responsible for productivity and have previously worked on proxy goals: This person is busy or this person comes in early. While there are lags in sales, the tendency is to continually check in with people."
Several people are typing
Digital, or Slack, presenteeism isn't new but thrown into sharp relief now the future of team communication and company culture, without a physical headquarters, is being reconfigured. People's productivity and commitment are being judged via proxies that aren't befitting to their role, like attending a weekly virtual happy hour for five months straight. 
"Slack can take on a panopticon [a circular prison] effect," said Mira Kopolovic, senior social scientist at consumer behavior insights agency Canvas8. "You never know if you're being seen by your boss. You could be, but chances are, they aren't watching your little green dot at all times. But people can feel the need to be always on all the same."
During the pandemic, management has been asked to replicate and office-level style regularity of communication, rather than promote the flexibility that remote working can offer. Aside from being a drain on energy and productivity, this does little for mutual trust.
"The company I work for decided on their core working hours, but I'm a night owl, my productivity spike doesn't fall into those hours," said Chan, who's waking up earlier to get ahead of tasks. While this would happen were people going into the office, dissolving the boundaries between work and home makes it harder.
"It's less working from home and more living with work," said a senior agency executive, who was glad to be returning to the office next week, irrespective of the lingering threat of the coronavirus.
"That lack of distinction makes it much harder for people to feel like they have fulfilled their obligations either professionally or privately," said Kopolovic. "Earlier in lockdown, when people were always available — because life outside the home was essentially banned — there were new, complicated obligations to be virtually present."
The reluctant home worker
For younger people early on in their working life, who have the most to gain from future flexible working and are currently holding the shorter end of the stick, working in house shares with imperfect tech setups, the challenges stack up. And the need to feel visible for progression when not physically in the office is more acute.  
Mimi, a director's assistant for a production company, lives with five other people in a warehouse in East London. She's the only one currently working a nine-to-five job.
"There's a pressure to attend the optional Monday morning department meeting but I never need to be there," she said, although broadly her remote working experience has been positive. "I attend to see everyone's face, but I feel like a very odd piece of furniture in the room because I have nothing to add. Rather than making me feel more present, I feel more alien. Those meetings don't really work in my favor."
Often, the pressure to be present is implied rather than explicit, making it more insidious and harder to respond to. In Mimi's case, she was absent from the optional weekly meeting last week when she was on vacation but her absence was noted. "There is a pressure to attend," she added, "otherwise I wouldn't get asked after."
"We've seen the rise of the demographic of the reluctant home worker," said Middlemiss. "Previously, it was a position that was advocated by champions, now people are struggling, they don't have the right space or equipment. The tyranny of Slack notifications on top of that is damaging to sanity — never mind productivity."
Whatever the age and level, the responsibility of companies towards their full-time staff has extended well beyond the watercooler into our homes and tech set-up.
"I found myself dipping out in my pajamas and trainers," said Mimi, who lives on the top floor and deals with internet outages most weeks. "I'm on the hunt for some decent wifi while on the phone frantically trying to meet a deadline. It's been a mission and an adventure, it's almost like a comedy."
https://digiday.com/?p=376254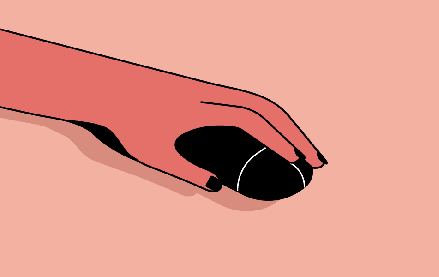 December 1, 2023 • 3 min read
People claim that the role of chief diversity officer is vanishing. However, AI is booming, and the CDO can help ensure responsible AI.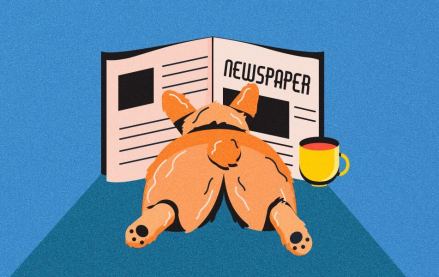 November 30, 2023 • 4 min read
Digiday+ Research found that publishers' programmatic ad revenue didn't quite live up to expectations this year, but they still see it as a growth area.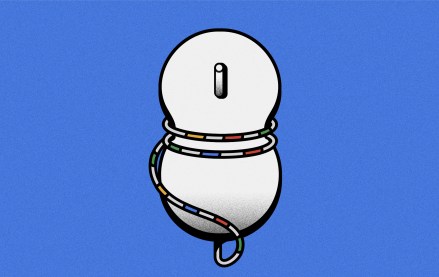 November 30, 2023 • 13 min read
For a couple of publishers, referrals from Google are down upwards of 60%.