Looking past Facebook's News Feed, Insider is prioritizing 30-second views over three-second views
October 23, 2018 • 4 min read
Insider says it only wants to define views as when people actually watch its videos, instead of scrolling past them in a news feed. It's why the publisher, which has been one of the prime examples of a digital media company achieving huge scale very quickly off the back of Facebook's News Feed videos, is prioritizing 30-second video views over the three-second view that is made publicly available on Facebook.
The 30-second view metric is the number that Insider's 105-person video team will focus on internally as it develops and produces new videos and shows, and it will also be the number Insider Inc. presents to the press and to marketers. On a related note: Insider said it crossed 1 billion 30-second views per month this summer.
"You make what you measure," said Tony Manfred, Insider's head of video. "If we organize ourselves around three-second views, then we're probably going to make a lot of videos designed to get three-second views. As we have been working through where we have been the last three years and where we want to go, 30-second views is a solid and useful metric that represents the type of scale and quality of viewership we want to achieve."
Insider's shift comes as the company hit 4 billion views across platforms — with a lot of growth coming from YouTube, which generally measures views around the 30-second mark, Manfred said. In September, across its 12 YouTube channels, Insider hit 154 million YouTube video views, according to Tubular Labs. Average watch time on the platform has been up 70 percent year over year, Manfred said, citing internal YouTube data.
Insider's growth on YouTube has also come as the publisher itself has focused on longer and longer videos. When Insider launched as a distributed-media brand, the publisher was focused on 45-second videos with no sound — perfect for the Facebook News Feed. Today, every video made by Insider is at least three minutes long (Facebook's rules dictate that videos have to be at least three minutes long in order enable its mid-roll video ad breaks). Insider is also actively producing episodic shows, including the Facebook-funded "Business Insider Today," which can run for eight minutes or longer.
"Once we started making longer videos that had more meaty stories to them, our YouTube views exploded," said Manfred.
With Insider focused on longer videos, the publisher is also making fewer videos overall.
One complication with the 30-second view is that not every platform offers this metric easily. Facebook and YouTube provide video makers with a 30-second view stat, but other platforms do not, Manfred said. In such instances, Insider will look at other data to estimate 30-second views. For instance, some platforms offer charts that show view retention across "four quartiles" of the video, Manfred said. Here, Insider will look at the number of views at the 25 percent mark of a video, and with most Insider videos running for a minimum of three minutes, the resulting stat comfortably passes the 30-second benchmark.
"These are conservative estimates, but we want to work with platforms to develop a preferred metric," Manfred said.
Insider's shift to focusing on the 30-second view is a good way to assess whether people are actually watching its videos — and it's a savvy PR move at a time when the media industry questions the value of Facebook and News Feed-driven social videos. It also helps that even after trimming out the fly-by views, Insider still lands at 1 billion 30-second views.
"It's a great way to generate press coverage and gain additional credibility amongst media buyers and brands in a time when digital publishing as a whole is going through a bit of a slump," said Brendan Gahan, founder of social agency Epic Signal. "Although this won't necessarily impact all marketers, this could be a nice self-selection tool where [Insider] ends up working with advertisers who actually care about the quality of their media plans versus meaningless impressions."
Insider's shift tracks with other moves the company has been making to attract more meaningful video ad dollars. It's one of the publishers that is measured by Nielsen's Digital Content Ratings product and, this summer, launched a connected TV app to host its longer videos for the big screen.
Manfred said that the decision to prioritize 30-second views required some time for higher-ups to buy in. "Initially people were worried that this was going to be bad for us because our numbers would be lower," he said, "But at 1 billion, we are still massive."
https://digiday.com/?p=308612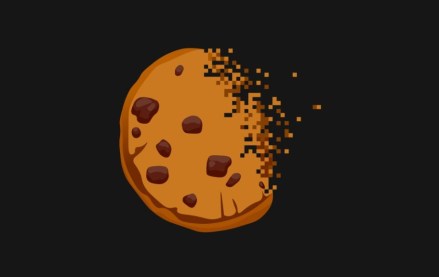 September 25, 2023 • 1 min read
During the Digiday Publishing Summit, execs from companies including Condé Nast, Dotdash Meredith and Thomson Reuters assessed the industry's readiness.
September 25, 2023 • 5 min read
Publishing executives shared their honest and unfettered opinions on the rise of generative artificial intelligence technology and its impact on traffic, IP protections, content production and jobs at the Digiday Publishing Summit last week.
September 25, 2023 • 5 min read
Here is A sampling of other AI-related news from last week.