Inside the Turner Sports-Bleacher Report romance
September 27, 2016 • 9 min read
•
•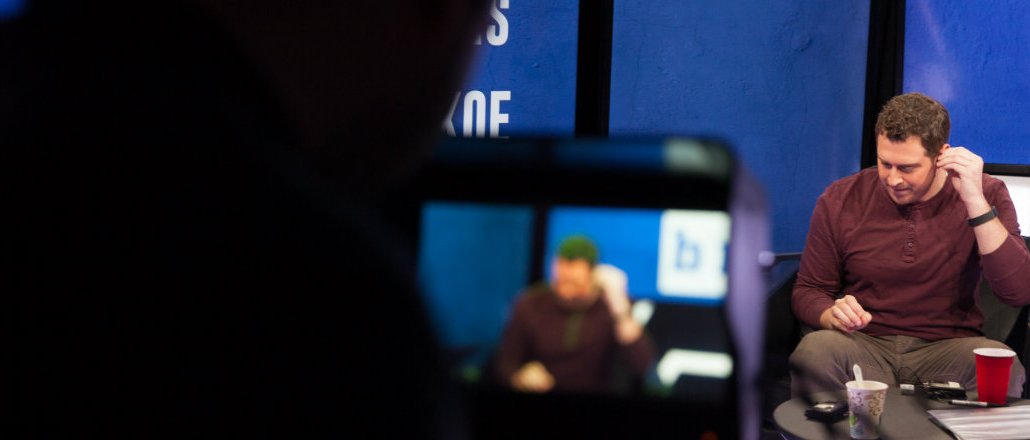 This article is from Pulse, Digiday's quarterly print magazine about the modernization of media. This is a peek at the third issue, which focuses on the current state and future potential of video. To receive the full 80-page issue and subscribe to a year of Pulse, visit pulse.digiday.com.
Most media acquisitions fail. Somehow, Turner and Bleacher Report have made their union work.
It was 2012, and in the middle of Turner's year-long courtship of Bleacher Report, a group of Turner executives flew to San Francisco to meet with the digital startup's leadership team. The Turner group, which included seasoned execs David Levy and Lenny Daniels, quickly realized this would be a different kind of meeting.
"They were all so young," recalls Turner Sports president Daniels. "They knew nothing about TV. They were completely blind to the entire business we were in and looked at sports through a completely different lens than we do — which was fascinating."
The stark differences between how traditional media has always operated and how digital publishing businesses conduct themselves still confound many people on both sides today. And yet, as evidenced by the continued wave of "old-media" money pouring into digital publishing — since 2013, BuzzFeed, Refinery29, Vice Media and Vox Media alone have raised $1.6 billion — TV and digital know they need each other.
With more than 10,000 employees and lucrative media brands ranging from CNN to Cartoon Network, it might be hard to imagine why Turner was interested in what was then a scrappy 130-person sports media startup. With broadcast rights to major sports like the NBA and MLB, Turner is the blue-chip McDonald's All-American to Bleacher Report's hard-charging gym rat. And somehow, it's worked.
"People wanted something different."
It wasn't always easy for Bleacher Report. Founded in 2007 by longtime friends Dave Finocchio, Bryan Goldberg, Dave Nemetz and Zander Freund, Bleacher Report was criticized early on by the established sports media for its open publishing model, which allowed any registered user to post about their favorite sports teams, players and topics. This, plus a penchant for aggregation, listicles and slideshows, meant low-quality content from unqualified and often-unpaid writers, critics argued. (It even got The Onion treatment, with an article titled "Furious Bleacher Report Editor Will Make Staff Rank Things All Fucking Night If He Has To.")
Bleacher Report executives defend the site's early approach by pointing out that the company was filling a void that was being ignored by the mainstream sports media. Fans of small-market teams now had a place to go to get the latest updates, rumors and analysis on their favorite teams. Bleacher Report was "aiming to be comprehensive in a way about [areas] that traditional media wasn't covering effectively," says current Bleacher Report president and employee No. 12 Rory Brown.
As for those top-10 lists? Now a badge of pride. "There were people who complained that we did too many listicles," says Goldberg. "Who would call that a criticism today? It's an accepted format now."
But it wasn't just the listicles that helped Bleacher Report grow to 10 million monthly unique visitors by the time of the Turner acquisition, according to comScore. The company also likes to highlight how it was one of the first to the effectively use data to program its editorial calendar. For instance, back in 2008 when search still dominated referral traffic, Brown, an assignment editor at the time, noticed that people were searching for NFL Draft content in October — half a year before the event usually takes place. Not only did Bleacher Report put out more draft-related content at a time when people were looking for it, the company also created an analytics department to help "make good decisions" on the type of content it was publishing, says Brown. Today, it's a seven-person unit that works with the operations, programming and content teams on a daily basis.
It's a decision adopted and expanded upon by the Bleacher Report of today, which has dedicated significant resources to different areas important to the business. For instance, Bleacher Report's building out a 35-person team that can crank out original social content — another white space that traditional sports media has long ignored. That's separate from an 80-person video team, which works on everything from short-form social clips to hour-long documentary films.
All of them have one goal: Make stuff that young sports fans — and especially young male sports fans — will watch, like and share. If that means taking a video of Simone Biles doing gymnastics to make it look like she's dunking a basketball, great. If it means an original animated series that envisions NBA players as "Game of Thrones" characters, even better.
"I give them credit over the years for realizing where fans were underserved," says Michael Neuman, managing partner at sports marketing firm Scout Sports and Entertainment. "That's fairly remarkable considering how much sports content is available to fans today. They were able to find a blue ocean."
"A textbook case of a merger gone right."
Today, Bleacher Report employs 350 people, and with Turner investing an additional $100 million into the company over the next three years, that number is expected to surpass 400 very soon.
Suffice it to say, Bleacher Report has become vital to Turner's digital media business. It might not have been that way if Turner had not left it alone.
"A lot of times you see a parent company come in and institute their own way of thinking on the company they purchase, and that hasn't been the case here," says Brown. He pointed to initial discussions Bleacher Report had with Turner after the acquisition, which involved building a 24-hour sports network. The Bleacher Report team passed, opting instead to focus on building an infrastructure to grow its brand and business digitally — a move that surprised Turner.
"I remember sitting there and being mesmerized by how thoughtful they were about their business and where they were going, and we decided to leave them alone," says Daniels.
For as long a leash as Turner has given Bleacher Report, the two companies are in constant contact and frequently rely on each other. For instance, Turner has picked up a lot from Bleacher on how social can be used for marketing and to drive traffic (or tune-in), according to Daniels. Turner Sports now has a 20-person social team of its own, and this kind of thinking is permeating across the country. Inside Turner, there are now regular working sessions where people designated as "social evangelizers" from all brands within the Turner portfolio meet to talk about what they're doing, what's working and what resources they need.
"If you think back to four years ago, people were afraid that social was going to destroy their business and take away the eyeballs — the ratings," says Daniels. "That's just not true. People are still watching, but in different places and at different times."
On the flip side, while it wasn't interested in a 24-hour TV network, Bleacher Report doesn't mind the boost it receives from getting promoted on the tube. Turner has used the NBA playoffs to drive people to Bleacher Report's Team Stream app and Instagram page. Instagram followers increased three times the normal rate because of the TV promos, says Brown.
"Turner gives us the ability to do this," he says. "If we didn't have the relationship, it's not that we wouldn't have strong content, but we wouldn't have those levers to pull, or if we did, we'd have to pay for it, which would get expensive fast."
"Building a brand that means something to people."
With more than a half-a-billion monthly social video views and a mobile app that's been downloaded 15 million times, Bleacher Report has become a big presence on the platforms its users care about the most.
"You look at some of the major players out there — the game broadcast, or a pregame show, or even a nightly sports news show — the sets and talent might have changed, but the formats are pretty much the same," says Brown. "Because live sports are still such a big thing on TV, there has been some hesitance among the major players in not embracing where young people are going to watch content. We've been quick to embrace."
Of course, platform dominance doesn't equal a sustainable business. While Bleacher Report's annual revenues have tripled in the past three years, executives declined to say if the company is profitable. But Turner is on board with Bleacher Report's vision and has been satisfied by initial revenue targets that the company has been able to meet since investing the additional $100 million.
"The economics will follow the audience," says Daniels. "They teach us every day: be true to your audience and build your brand, and from there we'll figure out how to make money — they've been able to do that and so have we."
Advertisers are bullish on the company, with some considering it a clear No. 2 after the ESPN juggernaut. One media buyer, speaking anonymously, says a client recently was hesitant to go with Bleacher Report because it wasn't a mainstream sports outlet. So they picked an established media partner. "What they saw first-hand was the limited flexibility they offered and just a cluttered marketplace overall," says the buyer. "They came back and said, 'Alright, let's do a head to head [in the fourth quarter], and let's see what Bleacher Report can come back with."
"They zig when everyone zags, which is why they're a brand that our clients are excited about," says another buyer, Alex Stone, digital director for Horizon Media. "They're still a challenger brand to ESPN and CBS Sports, but you're getting more bang for your buck."
For Bleacher Report, the next stage of growth comes from building its brand through original videos. Its "Game of Zones" animated series has proven to be popular, but so has "Vick," its first foray into long-form content.
"We talk a lot internally about what MTV came to mean — not just to music culture but pop culture," says Finocchio. "That's our aspiration, to make that kind of footprint."
One thing's for sure: it has a good parent in its corner.
If you enjoyed this sneak peek at the video issue of Pulse Magazine, get your yearly subscription here.
https://digiday.com/?p=200569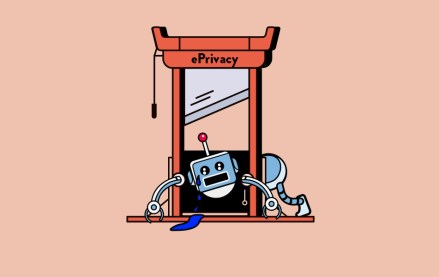 September 29, 2023 • 5 min read
•
•
Publishers are unsure if blocking AI web crawlers is enough to protect their content from being scraped and used to feed AI tools and systems.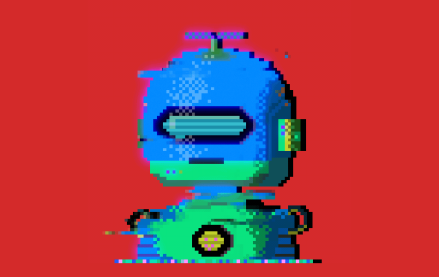 September 29, 2023 • 6 min read
•
•
New features include a new chatbot called MetaAI, Bing search integration, new AI image tools, and dozens of celebrity characters.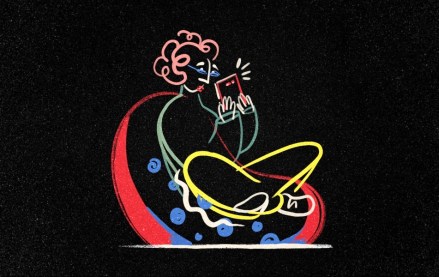 September 28, 2023 • 3 min read
•
•
The Financial Times has launched another lower-priced, subscription-based mobile app product a year after the debut of FT Edit to reach international readers.