Inside Top Gear publisher Immediate Media's TV and e-commerce acquisition
November 25, 2015 • 3 min read

Immediate Media, publisher of titles including "Top Gear" and "Radio Times," made an assertive move into the TV and e-commerce space this week with the acquisition of TV shopping channel Jewellery Maker.
In a move that will help it diversify revenue streams and cut deeper into the lucrative £3 billion ($4.5 billion) British crafts-lover consumer market, the acquisition includes the TV channel which runs on Sky, Virgin, Freesat and Freeview, and digital assets such as the 24/7 streaming channel and e-commerce shop Jewellerymaker.com.
Immediate Media chief executive Tom Bureau told Digiday the acquisition helps it further ensure its revenue is "well balanced" and not beholden to the fluctuations of the digital advertising market.
"We don't want to be over-exposed in any area, and that includes digital advertising and everything that comes with it like the adoption of programmatic, ad blocking, fraud, viewability," he said. "There's no question you need significant scale to succeed in digital ad markets. So where we do have scale, we will focus on that, but we also want to have a very strong transactional side."
Immediate Media already has a chunky 40 percent share of the crafts magazine market with 16 titles in that field including "Simply Knitting" and "Mollie Makes." But Bureau said the jewellery-making market is worth £400 million ($603 million), second only to the paper-craft market at £500 million ($754 million). Jewellery Maker's 60,000 customers represent a "better monetization engine" currently than its flagship title Radio Times despite the fact it commands a monthly audience of 10 million unique visitors, he added.
The publisher has 75 consumer titles across print and digital, strengthened after its 2011 purchase of BBC Worldwide magazines, which brought titles like Radio Times into the fold. It also publishes Top Gear and BBC Good Food on behalf of  BBC Worldwide, which still owns the titles. Still, it shrugs off the mantle of magazine business, instead positioning itself as a "special interests content and platform company."
By targeting niche audiences and specialist-interest areas, of which crafts is one, it has built a base of 1.1 million annual subscribers. Its bundles include TV, websites, apps, magazines, live events and conferences, all tailored toward audiences with shared interests. This has also protected the business from some of the thornier issues faced by publishers playing in the more generalist content categories, according to Bureau.
Enders Analysis chief executive Douglas McCabe said the move signals an "important milestone" in how U.K. magazine publishers are evolving their business models. "There will be more acquisitions like this," he added. Consumer-magazine companies typically struggle to compete with the likes of Google to attract tech talent, a prerequisite for any company that wants to remain competitive, according to McCabe.
"If it diversifies more, it becomes a more interesting organization to attract that kind of talent, and that snowballs because they will then develop more interesting digital products and services," he added.
Immediate Media's target demographic is typically well over the 35-year-old age bracket, which Bureau believes is the most valuable target group. Although some of its titles appeal to younger audiences such as its wedding and parenting magazines "Perfect Wedding" and "Made for Mums," it doesn't have a "strategic urge" to chase millennials unlike other businesses, which have become "obsessed" with doing just that, according to Bureau.
However, McCabe said that although the publisher's target audiences are generally older, attracting young tech talent remains critical.
"Attracting tech talent doesn't necessarily mean you're attracting young technologists to create products and services aimed at 18-years-olds. There might be great digital services that are aimed at older demographics, but you do need young technologists to create them in the first place," he added.
Agencies also believe the acquisition to be a smart move. Charlotte Tice, head of publishing for Mindshare's Affinity division, said Immediate is "not your run-of-the-mill publisher" due to their venture capitalist owners, which makes them "dynamic and brave" when it comes to acquisitions that benefit its business.
"Strengthening its e-commerce and video proposition through acquisition seems sensible, and will strengthen their data proposition and perhaps allow greater opportunities to cross-sell its portfolio," she added.
https://digiday.com/?p=148413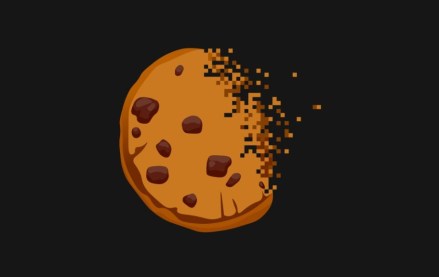 September 25, 2023 • 1 min read
During the Digiday Publishing Summit, execs from companies including Condé Nast, Dotdash Meredith and Thomson Reuters assessed the industry's readiness.
September 25, 2023 • 5 min read
Publishing executives shared their honest and unfettered opinions on the rise of generative artificial intelligence technology and its impact on traffic, IP protections, content production and jobs at the Digiday Publishing Summit last week.
September 25, 2023 • 5 min read
Here is A sampling of other AI-related news from last week.