Sky is using addressable TV to pitch advertisers looking for targeted reach. The company's deal with Virgin Media pushed Adsmart, its suite of audience targeting offerings, into 40% of U.K. households last month, which covers roughly 30 million people, according to Sky.
Scale is set to become a focal point of the telco firm's pitch for addressable TV now that its Adsmart platform can target Virgin Media's TV viewers. When it launched in 2014, Adsmart could offer attractive demographics via its subscriber data, but not significant reach.
Conversations between Sky and other telco firms like Virgin Media and channels for similar deals are at varying stages, said Graeme Hutcheson, director of advanced advertising strategy at Sky Media. He expects the outcome of those discussions to push Adsmart into over 60% of households in the U.K. by 2021. At the same time, Sky will create a network of connected TVs that Adsmart advertisers can target alongside the customers of the Youview and NowTV on-demand services.
"Being able to target niche audiences can only work when its underpinned by scale," said Hutcheson. "The scale question comes up quite often and so being able to come to market with a proposition that has the Virgin Media universe added on means that we're far better placed to be able to offer targeting at scale that's far more effective than it was before."
There are now more than 100 channels Adsmart advertisers can target, including the U.K.'s third-largest commercial station, Channel 5. The U.K's biggest free-to-air commercial broadcaster, ITV, has ruled itself out of becoming one of those channels, while Channel 4 has yet to make a decision on whether to stick or twist with Adsmart. Viacom, Discovery, A+E Networks and Fox are among the group of broadcasters that already sell their inventory on the addressable platform in the U.K.
Concerns over Adsmart's ability to deliver enough reach for advertisers to justify its hefty price tag has existed for as long as the platform. "Adsmart's price was definitely an objection that agencies and advertisers had in the early days before we were able to prove the effectiveness of using the platform," said Hutcheson.
Adsmart's cost per impressions ranges from £50 ($60) to £150 ($180) depending on the granularity of the audience, whereas the CPMs on ITV and Channel 4's VOD sit between £30 ($36) and £45 ($55).  But brands can't target viewers of ITV and Channel 4 shows in the same way they can on Adsmart, which is how Sky justifies the price. Luxury car brand Maserati, for example, used Adsmart last year to find rich car drivers who lived near one of its dealerships in the U.K. Campaigns like that aren't possible on the addressable offers from ITV and Channel 4 due to the lack of subscriber data.
"Now we're able to bring some tangible business metrics to play alongside some of the more traditional brand metrics; the price of our CPMs is less of an issue now," added Hutcheson.
Indeed, Adsmart's pricey CPMs haven't been a turn-off for everyone.
More than 17,000 campaigns from more than 1,800 different brands have run on the addressable TV platform since 2014, per the telco. Most (75%) of the advertisers on the platform are new to Sky, and the platform has a 70% campaign rebooking rate. That most of Adsmart's cash comes from advertisers new to Sky suggests a large portion of those could be first-time TV advertisers likely to be small-to-medium sized businesses. That's meant that growth of Adsmart hasn't come at the expense of Sky's traditional TV ad revenues.
"We see a very low cannibalization rate of our advertising revenue from Adsmart," said Hutcheson. "The advertisers who spend with us across all our other products aren't necessarily diverging money that was already there into Adsmart. Adsmart brings in incremental revenue a lot of the time from advertisers that we haven't seen before." Yet now Adsmart is positioned as a reach play. Advertisers may be forced to dip into other budgets in order to fund larger campaigns.
For now, those incremental revenues could be how Adsmart continues to grow versus going head to head with YouTube and Facebook. Like ITV and Channel 4, Sky is building out an analytics business that tries to match the level of sophistication offered by the tech titans. The more robust those offers are, the easier it is for platforms like Adsmart to justify why any incremental media budget should be spent with it over Google and Facebook.
"We don't see Adsmart's growth coming from budgets that have already been allocated," said Alex While, head of TV at Universal McCann London. "Money for Adsmart is being allocated at the start of our client's channel planning process. They tend to see it as another line item on their media plans."
https://digiday.com/?p=343603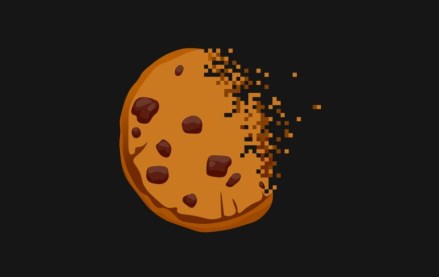 September 21, 2023 • 9 min read
Publishers who attended the Digiday Publishing Summit opened up about their top challenges, concerns and curiosities during closed-door, anonymous town hall meetings.
September 21, 2023 • 3 min read
WBD is seeing ad revenue growth from its YouTube channels and engagement on Threads surpass performance on X.
September 21, 2023 • 4 min read
Powering all of Amazon's hardware is an updated large language model, that could help connected devices actually be smarter.