Inside the Sky News-BuzzFeed UK election show
December 11, 2019 • 3 min read
U.K. broadcaster Sky News has teamed up with BuzzFeed UK to stream political coverage across social media platforms during the results of the U.K. general election. The show, called "Election Social," aims to be an accompaniment to Sky News' existing linear TV election coverage.
In order to reach new and younger audiences, "Election Social" will air on Sky News' digital platforms, along with Facebook, Twitter, YouTube and Twitch. It will also be streamed on BuzzFeed's U.K. and U.S. social channels.
"Election Social" will be hosted by broadcasters from Sky News and BuzzFeed UK and also feature news, analysis, polls, projections, winning moments. In BuzzFeed fashion, there will be games too. Neither Sky News nor BuzzFeed is currently monetizing this content.
But the show is a Sky News production, drawing on the company's tech, editorial and broadcasting capabilities. While BuzzFeed brings access to a younger, more diverse audience, as well as a bigger footprint than Sky News in the U.S.
"Elections are not just political but cultural events," said Alan Strange, output editor for digital at Sky News. "We want to tap into the conversations that are happening across the internet, bringing the people who create this content into our show. It's not just the numbers and the politics but the people on the internet who are playing a part."
The show will also feature internet personalities like comedian Micheal Spicer and writer and former Sky News staffer Mollie Goodfellow.
The show will use platform-specific features, like polls on Twitter and Twitch. Comments and questions from viewers on platforms will be answered in the show.
A team of between 20 and 30 people will work on the show, spanning capabilities like camera operators, floor managers, producers and comment moderators on social platforms. Twitch will have its own team of moderators to manage the volume of comments that it expects, another team with manage comments on Facebook, YouTube and Twitter.
Sky News is now part of Comcast, owner of NBCUniversal, which has a significant stake in BuzzFeed.
"Being part of the same corporation, there's a desire for more collaboration," said Sky News' head of digital, Mark Alford.
"It's an experiment with a good chance of success for both parties," said Richard Broughton, research director at Ampere Analysis. "There are many who think of BuzzFeed as light entertainment, animal pictures and 'top lists,' rather than for their particular brand of investigative and political journalism. BuzzFeed also has extensive expertise in how to deliver across social video networks, and has a fairly extensive follower base."
This isn't BuzzFeed's first foray into U.K. politics. In 2017, its live U.K. election shows, in partnership with Facebook, drew 2 million views.
"Election Social" will likely get a boost in viewers when it's featured on the Twitch homepage between 9:00 p.m. and 12:00 p.m., making it more visible to audiences who wouldn't seek out Sky News. Twitch has previously been a tricky platform for publishers to grow audiences on because profiles can be hard to find unless viewers are looking for them.
"It's not about creating more TV content, but it's about creating premium content relevant for people on platforms," added Alford. "It's making a big statement about our digital output ambitions."
https://digiday.com/?p=354663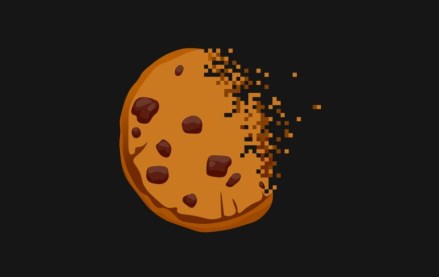 September 21, 2023 • 9 min read
Publishers who attended the Digiday Publishing Summit opened up about their top challenges, concerns and curiosities during closed-door, anonymous town hall meetings.
September 21, 2023 • 4 min read
WBD is seeing ad revenue growth from its YouTube channels and engagement on Threads surpass performance on X.
September 21, 2023 • 4 min read
Powering all of Amazon's hardware is an updated large language model, that could help connected devices actually be smarter.