NBC's "Sunday Night Football" NFL broadcast is the biggest show on TV, averaging more than 20 million viewers per game the past five seasons. In short: It's become an event, one that NBC Sports has been attempting to capitalize on by heavily embracing social media.
"We are the broadcaster; it's our game," said Lyndsay Signor, director of social media at NBC Sports. "We want to make sure we are at the top of the conversation."
Here's how NBC Sports does it.
Pre-game
In the week leading up to Sunday night, NBC Sports' social efforts revolve around driving tune-in for the game. Often this comes in the form of interesting storylines or player matchups, for which the network's social team creates custom videos, images and graphics to share across its social channels. For instance, ahead of last year's game in which Peyton Manning broke the all-time touchdown record, the social team created a 40-second clip of all of his 506 touchdowns up to that point.
"Video has become increasingly important within our social strategy," said Signor. She cites the growing reach of platforms like YouTube and Facebook, which can be immense in driving awareness for a particular game. "The Facebook algorithm is elevating video," said Signor, "so it's important for us to be there, even if it's as basic as posting a promo."
Of course, Signor said her team is also producing a lot more original content. Ahead of this season, it shot a video in which a 10-year-old asked players like Andrew Luck and Clay Matthews soft questions, before catching them off-guard with something more meaty. It's also producing a social series called "7 Days to Air," which takes viewers behind the scenes to see how the production team gets from one city to the next and gets ready for the game.
"We want to entice people to watch," said Signor. "But we also want to have fun and reach a broader audience, where it's not always X's-and-O's football content."
During the game
After kickoff, it's all about the game. The production is led by Fred Gaudelli, who is now in his 10th season as the coordinating producer for "Sunday Night Football." Embedded with Gaudelli in the production truck is a member of the social media team, who's the point person between the social media team and the production truck.
Social media is usually incorporated into the broadcast when it can enhance a huge moment. For instance, when Giants receiver Odell Beckham, Jr. made an amazing catch against the Cowboys last year, NBC ran a tweet from LeBron James that called it one of the best catches he had ever seen.
NBC's use of social during the game also goes beyond the live broadcast. Sideline reporter Michele Tafoya will provide news and updates on Twitter if she's unable to get on camera during that particular moment in the game. (For more on Tafoya's use of social, check out this Q&A.) And prior to the season, NBC Sports invited a few players to a custom shoot to create various short videos and GIFs, which it will use when said player does something big in a game.
"It's a currency," said Gaudelli. "If you're in media in the U.S., you have to be relevant on social media or you're not really relevant. So we try to do it where it makes the most sense."
The bus
While other sports networks might also use social media to amplify the broadcast, none of them have a dedicated "social media bus." The Sunday Night Football Bus is a 45-foot-long luxury bus that NBC Sports brings to every host city during the 17-week season.
Operated by a three-person team including a dedicated social media producer, the bus features a replica of the "Football Night in America" desk that doubles as a GIF photo booth, a 55-inch interactive social media screen, and this year, even a "Twitter vending machine," which prompts fans to tweet using a custom hashtag in order for the machine to dispense a prize — which can be anything from keychains to, on some occasions, game tickets.
"The bus was one of those things where it was a 'pie in the sky' idea we had a couple of years ago," said Signor. "Sunday Night Football had become a big deal. The players loved playing the game when all eyes are on them. One thing we wanted to focus on was making it equally exciting for people when Sunday Night Football came to their town."
The bus has become a celebrity in itself. Last Saturday, the bus was in New Jersey for the Rutgers game, and the crew was approached by a police officer who wanted to take a picture with it — and did — while his car was still running.
Beyond game day, where the bus is parked by the stadium and open for fans to visit, NBC also takes it around the host city during the weekend to shoot different types of social content. Prior to a recent game in Dallas, for instance, the bus went around to meet up with different Cowboys fans for a video on why the Cowboys are so hated by others. That video got more than a million views on Facebook, according to Signor.
"It's an awesome way to do grassroots marketing within the town that's hosting the game," said Signor.
Images by Sahil Patel
https://digiday.com/?p=140094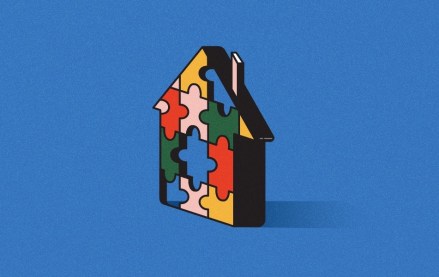 September 22, 2023 • 4 min read
Apartment Therapy's president Riva Syrop took the stage at the Digiday Publishing Summit to discuss the convergence of commerce and sponsorship revenue within its Small/Cool event.
September 22, 2023 • 4 min read
Media execs took stage at the Digiday Publishing Summit to discuss the growing importance of ROI in ad campaigns this year.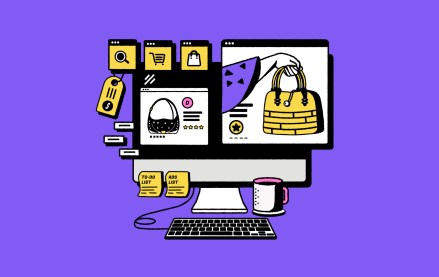 September 22, 2023 • 4 min read
CEO Satya Nadella said AI assistants will be as ubiquitous as PCs and will help users navigate across apps, operating systems and devices.