In Germany, the war between premium publishers and ad-blocker company Eyeo continues to rage.
Axel Springer remains undeterred by a string of court-case losses against AdBlockPlus owner Eyeo over the last four years. Rather, the digital media giant is once again suing the firm — this time on the grounds of copyright infringement.
Publisher hand-wringing over the state of ad blocking across Europe has lessened since 2016 when it first reached crisis levels. But the loss in revenue it causes is still enough to spur publishers, in Germany at least, to continue the fight.
Axel Springer's issue remains squarely with the business model of ABP, not with other non-profit, open-source ad-blocker software such as open uBlock Origin for instance. This software simply blocks the ads its two co-founders deem to be bad experiences. ABP's receives revenue from publishers and platforms who pay to be on its whitelist so their ads can still appear — a model which earned it the mantle of a "protection racket" by former U.K. culture secretary John Whittingdale in 2016.
Here's the latest:
The case: what's new
In Axel Springer's new court case the publisher alleges that AdBlock Plus violates copyright infringement laws. The publisher hopes to get ABP on a technicality. The claim is that ABP changes the programming code of websites in order to block inventory, and that this is illegal and infringes publisher copyright.
"Advertising blockers change the programming code of websites and thus directly access the legally protected offer of publishers," Claas-Hendrik Soehring, head of media law at Axel Springer told German site Heise.
Naturally, AdBlockPlus denies it. After three other previous lawsuits, it's fair to say there is no love lost between the companies. "We have not yet seen the papers that Axel Springer has filed, so we can't comment on anything specific," said Ben Williams, Director of Advocacy at AdBlockPlus. "They made a decision to make this public before even serving the papers to us, which is peculiar — just as the supposed claims are."
The stakes for publishers
Last September, eMarketer published a report that showed Germany to have the highest ad-block rates, at 21.4% on desktop, followed by France at 15.4% and the U.K. at 12%. Across Europe, rates tend to fall between 20% and 25% — far lower than the 30% average reported mid-2016, but still a significant chunk of revenue.
In the U.K., the Association of Online Publishers released data last summer to show that across 14 of its members, 30% of ad impressions on desktop were blocked compared to 31.7% in 2016. The AOP calculated that at nearly £14 million ($18 million) in revenue lost due to blocked impressions. The average publisher loses roughly £630,000 ($819,000) in annual revenue, the trade body estimated.
The explosion of mobile ad blocking predicted by some firms in 2017 doesn't seem to have materialized, in Germany at least.
But in Germany, there are suspicions among publishers that this plateauing of ad-blocking rates is a cause of concern for ABP's bottom line. As a result, the ad-blocker firm has begun to more aggressively block pre-roll inventory by hacking into the video players on major publisher sites, or other native ad spots, according to publisher sources.  The theory is that if they can manage to block more inventory, they can ask for more fees.
Typically ABP's fee is a 30% cut of whatever inventory is blocked. There may be occasions of flat fees. Ultimately, the 30% can be negotiable, according to publisher sources.
Lawsuit history
The story of Germany publishers taking ABP to court is a long one, and it's only going to get longer. These cases typically take years to end and will likely cost both companies millions of Euros in lawyer fees. More than seven lawsuits have been brought against the company by media owners from 2015 to 2019. So far, they've all been dismissed by the Supreme Court.
Axel Springer won a partial victory in 2016 when a court ruled it shouldn't have to pay for whitelisting. However, the Supreme Court later overturned this stating that it was legal to pay for whitelists.
In 2015, publishers Die Zeit and Handelsblatt lost their court cases against Eyeo, and in 2016, Der Spiegel saw its own case overturned. In 2017, three other media owners — RTL Interactive, broadcaster ProSiebenSat.1 and daily newspaper Süddeutsche Zeitung — had their lawsuits against Eyeo overturned.
Circumvention cat-and-mouse game
The rise of ad blocking brought with it a new game of cat and mouse between ad-blocker providers blocking ads and publishers stepping up efforts to circumvent the blocks. In many instances, publisher efforts were bona fide and helped steady ad-blocking rates or cause people to deactivate their blockers. This largely consisted of publishers communicating directly with their readers and explaining their business models were reliant on ads, via their own pop-ups. But other circumvention techniques were also turned to as a bit of a quick fix. The latter seems to have a shorter life span.
For a while, publishers used circumvention software, which reinserted ads if they got blocked. About seven months ago, AdBlock Plus revealed plans to crack down on the use of circumvention software as a tactic.
But the number of premium publishers using this technique has dropped, according to industry sources. The reason is simple: Ad reinsertion didn't create a good user experience. They don't cater for frequency capping, nor do they track and they also yield very low CPMs for publishers. Verdict: It's not worth the effort.
https://digiday.com/?p=330876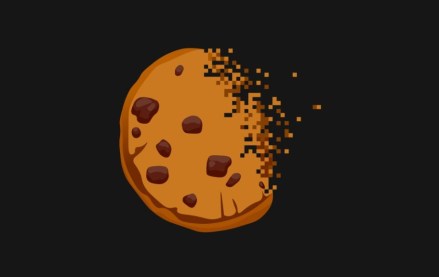 September 25, 2023 • 1 min read
During the Digiday Publishing Summit, execs from companies including Condé Nast, Dotdash Meredith and Thomson Reuters assessed the industry's readiness.
September 25, 2023 • 5 min read
Publishing executives shared their honest and unfettered opinions on the rise of generative artificial intelligence technology and its impact on traffic, IP protections, content production and jobs at the Digiday Publishing Summit last week.
September 25, 2023 • 5 min read
Here is A sampling of other AI-related news from last week.