The Independent's hiring writers to do both native ads and edit content
March 17, 2016 • 3 min read
•
•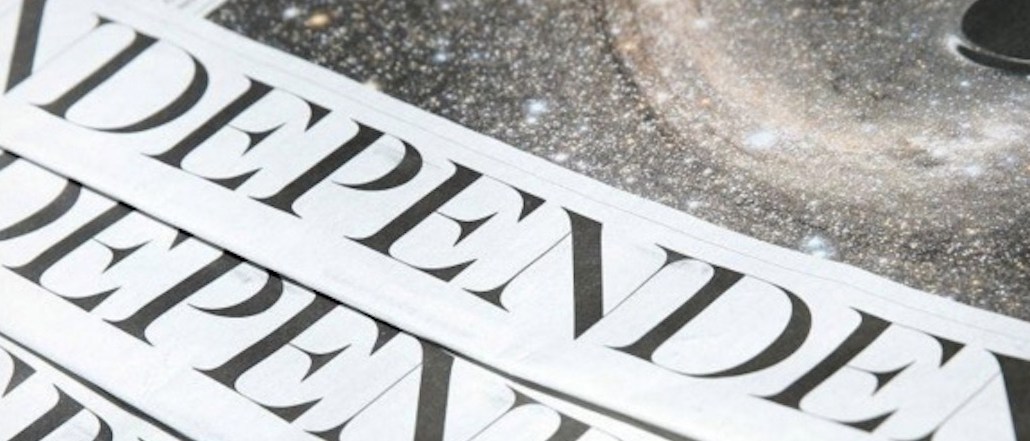 With its print papers ceasing production in the next two weeks, The Independent is being forced to quickly re-fashion itself as a pure digital-only business.
That means native ads, naturally. While other publishers have launched standalone in-house branded content units that report to the business side, The Independent is taking a somewhat unorthodox approach: It's hiring editors and writers who will have both editorial and commercial responsibilities. The publisher is specifically looking for journalists who excel in categories like fashion and beauty, technology, film and TV, food and drink.
"The bottom line is, news brands have been creating content for years, and we need to shout loudly about our ability to do this, because others are eating our lunch," said Jon O'Donnell, group commercial director of parent ESI Media, which also owns The Evening Standard newspaper.
The writers will be part of the editorial team, reporting to the features editor, but they also will be heavily involved in advising and shaping client campaigns at the ideas phase. So they will also at times report to Kate Barlow, who was hired last October as its commercial editor.
"The thought process behind these new roles is that the writers will be close to the industry they write about, so will be best placed to help brands unlock the audiences that enjoy reading that content," said O'Donnell. "They may not always write the commercial content; this could be done by a member of the commercial team in some cases. But they'll be responsible for the idea and the channels the content is distributed across: video, mobile, social, print."
This setup raises the question of how the writers will be able to toggle between working for the edit and business sides and remain neutral when they're wearing their journalistic hats, but O'Donnell said there won't be any conflicts of interest.
"Day to day, they'll write impartial pieces as any other features journalist would. Commercial would not try to influence this. Similarly, they would not be expected to 'sell' to brands they're covering," he said. "When a brief comes in from client A, they'll come in and provide some great ideas as to how to win the pitch, possibly see the client in some cases. We win the business, and they go back into editorial and back to the day job. It's about us having guaranteed commercial resources in key categories for us."
Journalists have already written commercial features for the title, which are labeled as sponsored. For example, for Coach, the newspaper's fashion editor Alexander Fury wrote four articles focusing on each fashion week in New York, London, Milan and Paris as each happened, and each article was labeled "in association with" Coach but with Fury's byline. Over a month, this attracted 95,000 pageviews,and an average dwell time of 3.5 minutes, according to O'Donnell.
At the end of the articles on the site, Coach offered readers the chance to enter a competition to win tickets to New York.
The dream goal is to have a commercial content team of around 25 people, said O'Donnell. Other hires will include a social media manager to optimize campaigns on social channels, and someone to create content specifically for those channels.
In terms of revenue split, native advertising still accounts for a low percentage. Three to six months ago, the publisher would have had around half a dozen briefs out in the market. Now, it has around 90 briefs out in the market being assessed by clients, said O'Donnell.
Another reason for turbocharging its native strategy: Being digital-only makes it more vulnerable to ad blocking than ever, although it's currently only seeing 9 percent of traffic affected. "We're creating more of this kind of work, and because of the way it is formatted, it's not affected by ad blockers," O'Donnell added.
Image: Courtesy of Theconversation.com
https://digiday.com/?p=166371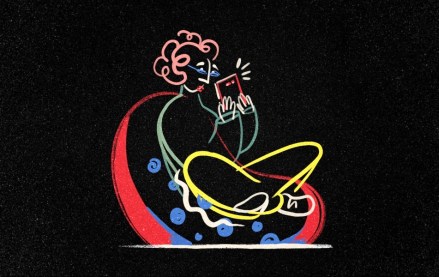 September 28, 2023 • 3 min read
•
•
The Financial Times has launched another lower-priced, subscription-based mobile app product a year after the debut of FT Edit to reach international readers.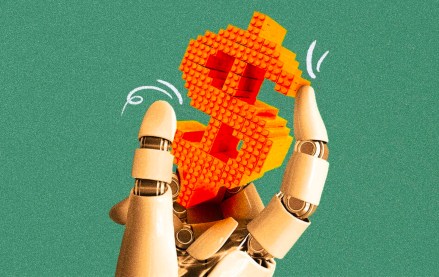 •
Publishers are starting to apply AI to their sales operations.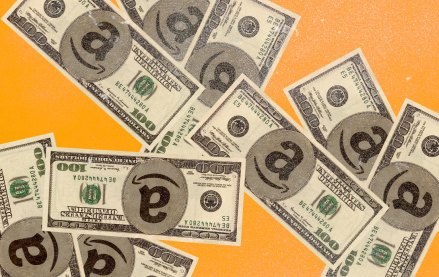 September 27, 2023 • 6 min read
•
•
The agency accused the e-commerce giant of conducting a range of anticompetitive behaviors that hurt both shoppers and sellers.