When Forbes Chief Revenue Officer Mark Howard asked a crowd of digital media execs on Monday afternoon whether any of them had transacted an ad buy on a viewability basis, approximately a third raised their hands. A year ago, the number of people who raised their hands was in the single digits, he said.
It was a reassuring sign in an otherwise frustration-laden town hall meeting about addressing viewability at the Interactive Advertising Bureau's (IAB) Annual Leadership Meeting. When it comes to viewability, the digital media industry has agreed to disagree: Seemingly everyone in attendance appeared to concur that it is no longer acceptable to pay for ads that simply aren't viewable. But there was little agreement on which parties should be responsible for moving the industry to viewability-based model, how they should go about doing so and how feasible it is to implement such a system in a timely manner.
"I was talking about viewability in 2011. Now it's 2015 and we're not necessarily further along," Julian Zilberbrand, evp at media agency Zenith, said during the town hall. "This is the year that people have to get their shit together."
If only it were that simple, though.
Publishers need to redesign their sites so as to increase viewability, Angelina Eng, vp of platform solutions at media agency Merkle, said. Anthony Risicato, chief strategy officer at video ad tech firm EyeView Digital, countered that the onus should fall on brands and agencies, the media buyers who use viewability as a "cudgel" against publishers while refusing to invest their own time and money in viewability solutions, said.
David Gunzerath of the Media Ratings Council disagreed with both, saying ad tech vendors should determine viewability standards (and that the industry should only trust ones accredited by the MRC).
But reconciling the discrepancies between vendors' reports was itself a challenge, Eng said. Who, she asked, has the right numbers: comScore, WhiteOps or Integral Ad Science?
The Weather Company's director of ad systems Kevin Smith said that he, too, preferred having independent vendors vet sites for viewability. But an industry-wide solution would be elusive until vendors agreed to use the same viewability standards in their contracts.
IAB CEO Randall Rothenberg took the moment to note that trade associations were the vanguards of the viewability movement, not Zilberbrand, and that agencies have only recently taken up the cause.
"I believe a lot of agencies abdicated on their responsibility to inform clients [about viewability]," Rothenberg told the crowd.
Some couldn't even agree what the disagreement was about.
"It feels like we're debating the wrong problem here," Risicato later said. "It's not viewable versus unviewable, it's the value of viewability."
At one point, the conversation bordered on the existential as the microphone was passed among the crowd.
"If an impression isn't seen, is it really an impression at all?," Zilberbrand asked the attendees. His own answer was no — the industry should reconfigure its definition of impression to only include viewable impressions, as an unviewable impression is an oxymoron, he said.
"Advertising is like physics, it's about time and space. Some of it is time-based and some of it is space-based, and digital is space-based for the time being," comScore's Chief Research Officer Josh Chasin said.
The only thing the group did agree on is that the industry was years away from settling on a viewability standard.
Image courtesy Shutterstock
https://digiday.com/?p=105164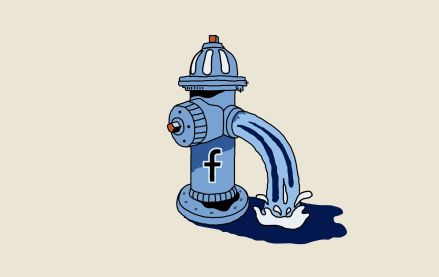 October 4, 2023 • 5 min read
•
•
Publishers are still feeling the effects of a change Facebook made in May that caused a steep decline in referral traffic. Nearly four months later, publishers aren't sure when — or if — that traffic will come back.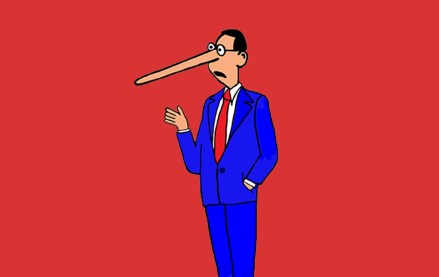 October 3, 2023 • 7 min read
•
•
A new definition for MFAs is available but the vague nature of the guidelines is leading to a lack of standards that might prevent adoption.
October 2, 2023 • 1 min read
•
•
The publishers who attended DPS were focused on the potential upsides of applying the technology to their operations while guarding against the downsides.