On the hunt for subscriber growth, US publications look abroad
February 16, 2018 • 4 min read
•
•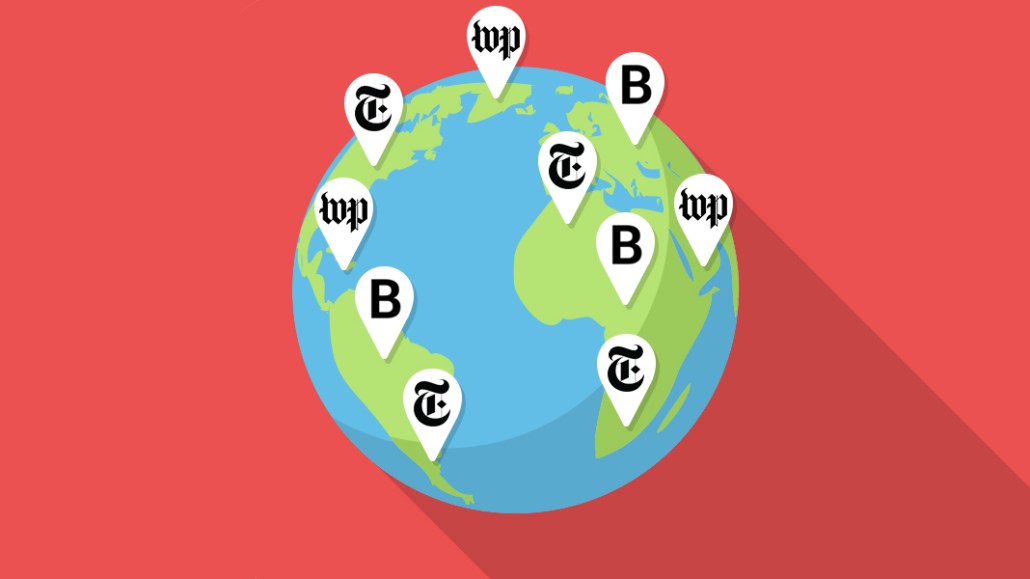 As American news publishers get more serious about consumer revenue, more of them have begun looking abroad.
In 2017, The New York Times' international digital subscriber base grew to 14 percent of its total 2.2 million digital subscriber base after adding over 100,000 international subscribers. The Atlantic, just a few months into an effort to expand its audience in Canada and the U.K., saw its international subscription orders more than triple in 2017, and international subscriptions grew from 6 percent of new subscribers to 16 percent. The Washington Post, which has been trying to broaden its base internationally, quadrupled the number of international subscribers it has, and international subscribers now make up just under 10 percent of the Post's customer base.
Most of the American publishers courting international readers are spending to bolster their editorial coverage of foreign markets. But they are also finding that robust coverage of American affairs, and American perspective, is what's most important to subscribers in those foreign markets.
"Our global audience is not interested in another local news source," said Jodi Rudoren, an associate managing editor at The New York Times who oversees NYT Global, a strategy group focused on growing international audience. "Our signature journalism is the biggest draw."
The Trump bump that boosted the subscriber bases for many American publishers has played a role in this international growth. In an increasingly global media market, U.S. publishers can use their American perspective as a competitive advantage rather than a detriment. In effect, Trump has made the workings of Washington, in particular, even more top of mind to international audiences, though publishers cautioned that interest in the Donald was not the sole reason for their growth. "I wouldn't overattribute the success of this to the administration," said Miki King, vp of marketing at The Washington Post. "Even prior to the 2016 election season, we started to see an uptick in interest."
At the same time, many publishers are bolstering their coverage in key markets to build local credibility. The Times, the Post, The Atlantic and Bloomberg have all grown editorial operations in certain target markets, including Australia, Canada and the U.K. Last year, The Atlantic assembled its first full-time international editorial staff, based in London.
Those reporters are not expected to outdo the local talent. Instead, they're expected to produce coverage that adds value as a secondary read on the largest stories in a given market. "We're never going to out-report Canadians on Canada," King said. "The idea is to do what we do well, which is offer perspective."
In some cases, they are supposed to build up readership around habit-forming lifestyle topics as well. The Times's food writer in Australia, for example, worked with food editor Sam Sifton to create food and wine packages, plus recipes that were seasonally appropriate for its antipodean readers.
Some of the gains from the past year came from product tweaks made to capture pent-up demand. For example, in the six months since Bloomberg put a paywall in front of Businessweek, international digital subscriptions have increased 71 percent. "The sheer act of saying this is a premium product actually works," said M. Scott Havens, Bloomberg's global head of digital.
But to keep subscriber growth going, some publishers think more elaborate changes will help. Though many news publishers have been wary about personalizing their sites too much, the Times' Rudoren sees geotargeted personalization as a major opportunity.
"Every time we have a signature journalism moment, we get a massive influx of new readers. We've started thinking about that as a first date with those people," she said. "I think we need to start figuring out how to personalize that experience and show them what we have to offer."
For now, a lot of this work focuses on serving English speakers living abroad. But the Times and Bloomberg are planning to expand into different languages, albeit in different ways. Businessweek, which already publishes foreign editions in Mexico, the Middle East, Indonesia and China, is eyeing licensing partners in South America, central Europe and in the Asia-Pacific region, which will license Businessweek content and translate it.
The Times, which publishes small editions in Chinese and Spanish — around a dozen pieces per site, per day — also recently launched a collection of stories in French.
Almost all of this activity is focused on selling digital subscriptions. Though they have their share of problems — extra local taxes and duties, substantial delays between when a customer pays and when they can access the content — shifting to a digital-only product has made all this possible. "From a cost perspective, it doesn't make a ton of sense to promote international home delivery," King said. "The business model makes much more sense on the digital side."
External pressure from the advertising market plays a role in this new interest as well. "It used to be that the advertising was so important that it made no sense to try and get international circulation," said Ava Seave, a principal at media consultancy Quantum Media. "Now that advertising is so much smaller, the circulation revenue becomes more important."
Update: An earlier version of this story said The New York Times has 2.2 million international subscribers. It has 2.2 million subscribers total. 
https://digiday.com/?p=276229
October 2, 2023 • 1 min read
•
•
The publishers who attended DPS were focused on the potential upsides of applying the technology to their operations while guarding against the downsides.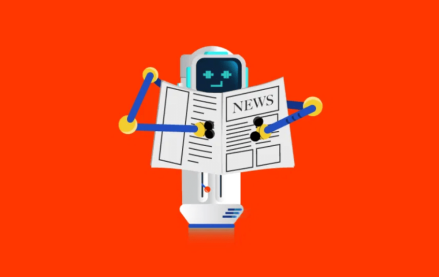 October 2, 2023 • 4 min read
•
•
Now that ChatGPT users can surf the internet for information, some publishers are reconsidering the weight of the issue.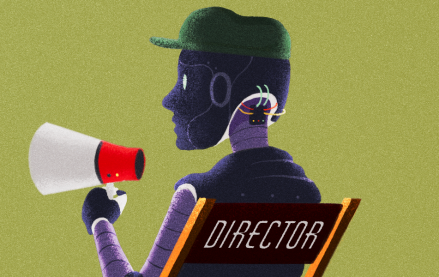 October 2, 2023 • 5 min read
•
•
As Meta makes celebrity-like chatbots, ChatGPT learned to "hear," "see" and "speak" while Spotify is piloting AI-translated podcasts.