How Well is Google Plus Really Doing?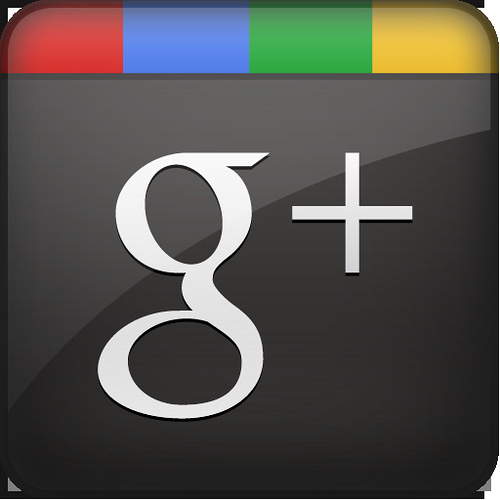 Each day we provide a roundup of five stories from around the Web that our editors read and found noteworthy. Follow us on Twitter for updates throughout the day @digiday.
Google Plus Is Doing Great — Or Horribly:
 First, Google Plus was hailed as a massive success after the product got off to a roaring start. Then traffic tanked and many Americans seemed to have quickly lost interest. Now, apparently over the holidays, traffic blew up again. So, what is happening with Google Plus exactly? Well, 
according to VentureBeat, the technoratti love it.
 And for some reason a whole lot more people started 
using it in December
. Brands are starting to test the platform, though media companies less so — yet Google Plus has hardly crossed over into the pop culture landscape — you don't see advertisers or media outlets directing people to their Google Plus pages in their TV spots just yet. But something seems to be resonating. The problem is, which source should be believed? Google, which makes announcements about how many users have signed on but hasn't said much about their activities on the platform, or something like 
Chitika Insights
, which few in the industry had ever heard of before its Google Plus report? Or Hitwise, which seems to be proficient in providing information on macro trends but is hardly anyone's go-to for site-by-site reporting? Google Plus illustrates a longstanding digital media problem: The medium is so trackable that there are usually too many sources to refer to — each with its own flaws. 
VentureBeat
— Mike Shields 
@digitalshields
Google Equals Gallup?: 
We'll find out tomorrow if search engine traffic is any sort of bellweather for voting success. According Nate Silver of the New York Times' FiveThirtyEight blog, presidential candidate Ron Paul gets as much search traffic as all of the other Republican candidates combined. Is that because Paul's followers are younger, more wired? Are they that much more passionate than all of the other candidates' followers? Or are there just more of them than polls indicate (meaning that Paul is poised to pull off an upset)? We'll likely have an answer late Tuesday night. It will be fascinating to see if Google search traffic proves to have a correlation with actual voting booth success in 2012, or whether it's just an interesting footnote. 
fivethirtyeight
— Mike Shields 
@digitalshields
Is Apple Shaking up its Media Biz?:
 According to an AllThingsD report, Apple is gearing up for an announcement in New York later this month. Though the company is unlikely to announce any new hardware, the fact that the event is being held in New York suggests it could relate to a shake-up of the Cupertino-based firm's media-related products, some of which have struggled to gain substantial market traction to date. The iAd mobile ad product is hardly the first port of call for advertisers, for example, and it's publishing efforts with iBookstore and Newsstand stil lag. As Kara Swisher points out, the last time Apple's software and services head Eddy Cue was in New York was for the launch of News Corp.'s iPad-based newspaper, The Daily. Whatever he's announcing this time around, Cue will hope it proves more successful than that effort, which has failed to reach any of the targets Murdoch set forth for it almost a year ago. 
AllThingsD
 — Jack Marshall 
@JackMarshall
You have read the maximum number of free articles.
Digiday
+

Membership

Subscribe now for access to unlimited Digiday content, premium research reports, exclusive newsletters, invitations to member-only events and more.
This content is available exclusively to Digiday+ members.
Digiday
+

Membership

Subscribe now for access to unlimited Digiday content, premium research reports, exclusive newsletters, invitations to member-only events and more.
Facebook's Not Google and That's OK: This is hardly earth-shattering news to people in the advertising world, but search is a more powerful indication of intent than socializing. Henry Blodget of Business Insider hits on this in a post that looks at Facebook's challenge in building an ad business to rival Google. His points are correct — search is matching up advertisers with people actively expressing their interests while social doesn't have that signal — he's also mixing apples and oranges. Facebook's big ad opportunity is in generating demand, not necessarily harvesting it. That's why it is leaning so heavily on sponsored stories as a way to make real social recommendations into an ad product. That's far different from a search ad mixed to a query. His point that advertising "where people hang out" is far less valuable than search is untrue; just look at the booming TV business. Business Insider — Brian Morrissey @bmorrissey
Advertisement
Sign up to get the day's top stories at 6am eastern.