How TikTok ranks ads
May 20, 2020 • 3 min read
•
•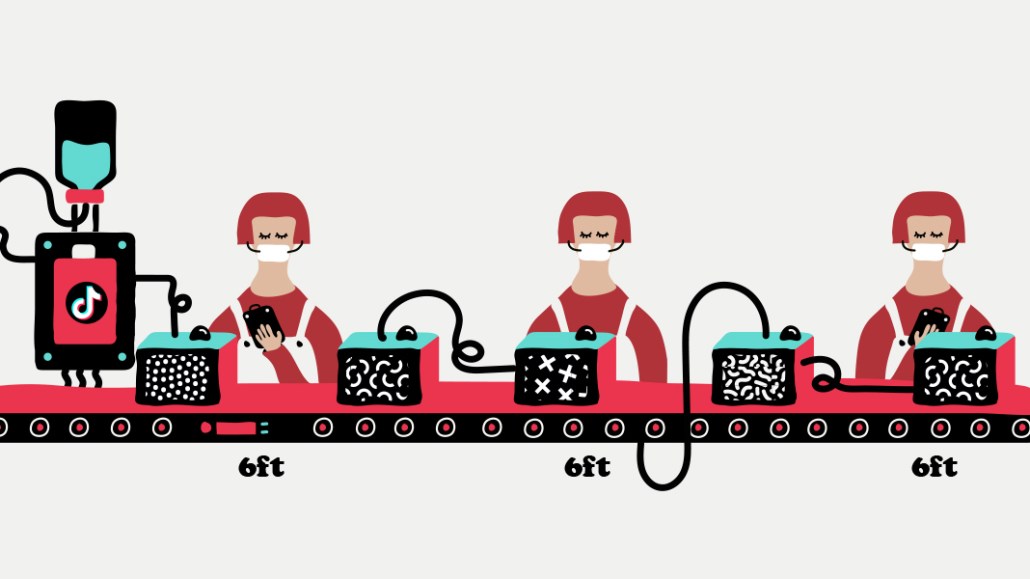 Ivy Liu
Every platform has its algorithm that determines which ad to put in front of which user. TikTok is no different.

Similar to the ad ranking algorithms that determine Facebook and Google's self-serve auctions, the best ad slots don't just go to the highest bidder within TikTok's self-serve product. The ranking algorithm also factors in the quality of the ad and the likelihood users will interact with it to determine in which order ads appear in TikTok's "For You" feed.

Here's how the TikTok ad rank algorithm works — and how it differs from that of rival platforms. TikTok declined to comment for this article.

The formula
TikTok keeps that level of detail close to the vest, but ad buyers familiar with the platform have drawn some inferences. At a high level, it's a combination of bid price, ad relevance and the quality of the ad. This is roughly familiar to how many leading ad algorithms work — the idea being that while price is important, ads that are more relevant and simply better will make the platform more money since people will opt for them more often. Ad buyers said TikTok will factor in other factors engagement — which on TikTok includes likes, shares and comments.

"TikTok heavily weights watch time [and] loops," said Brendan Gahan, partner and chief social officer at Mekanism, an advertising agency. "It's safe to say that ads which keep consumers engaged and watching — and even better on the app itself — will perform best. TikTok is likely weighting that relevance aspect, measured by watch time, above all else."

The differences
Ad formats are unique to TikTok, or what people used to incessantly call "native." The audio-on, swipeable video feed experience on TikTok is clearly different to a search engine results page and the Facebook news feed. TikTok's clickable action buttons on its in-feed video ads don't even allow users to click until the video has been viewed for more than five seconds, according to Mekanism's Gahan. That said, its click-through rates are lower than that of Facebook's news feed and stories, buyers told Digiday.
"What makes TikTok unique is the creative environment and the community it has cultivated," said Mekanism's Gahan. Unique too is its sponsored "challenge" ad format where TikTok users make videos attempting to perform the same dance or trick.
TikTok is also relatively new, meaning less competition in its auctions, and lower CPMs compared to rival platforms, buyers have told Digiday. That means there's more room for the creative to influence the ad ranking and bring down the cost of the bid.
But TikTok is quickly building momentum, steadily hiring and adding new formats and measurement tools. Singular, a mobile measurement firm, said ad spend on TikTok in November last year was 75 times that of May's spending level.

What makes effective ads
This is a simple but hard one: Consistently make good ads that don't alienate users who aren't using TikTok to see ads.

"It's likely there would be an overall account quality score," said Paul Kasamias, managing partner at Publicis Media agency Starcom. "If an account you're running [puts out] a set of promotions that are low quality, you'll be penalized in terms of a higher cost."

TikTok encourages advertisers to diversify their creative and content, though Kasamias said advertisers that are new to the platform should look to be consistent with the theme or type of content they are promoting in their first five paid or organic posts. That way, TikTok can more easily categorize what the advertiser is attempting to do on the platform.

"If there's lots of different meaning and creative, you're diluting the message you take to market and how you are being categorized as an authority — it's very similar to SEO," said Kasamias. "It's really important that you are fit for the platform on TikTok — more so perhaps than other social platforms."

https://digiday.com/?p=367606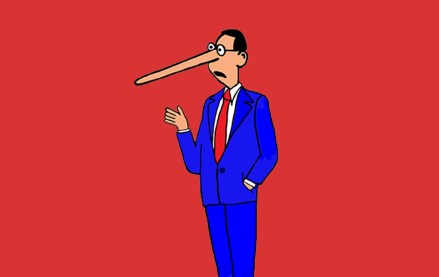 October 3, 2023 • 7 min read
•
•
A new definition for MFAs is available but the vague nature of the guidelines is leading to a lack of standards that might prevent adoption.
October 2, 2023 • 1 min read
•
•
The publishers who attended DPS were focused on the potential upsides of applying the technology to their operations while guarding against the downsides.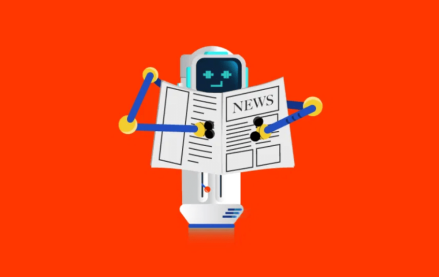 October 2, 2023 • 4 min read
•
•
Now that ChatGPT users can surf the internet for information, some publishers are reconsidering the weight of the issue.