Media Buying Briefing: Crossmedia founder Asghar on how the holding companies subverted media planning – and how he's fighting back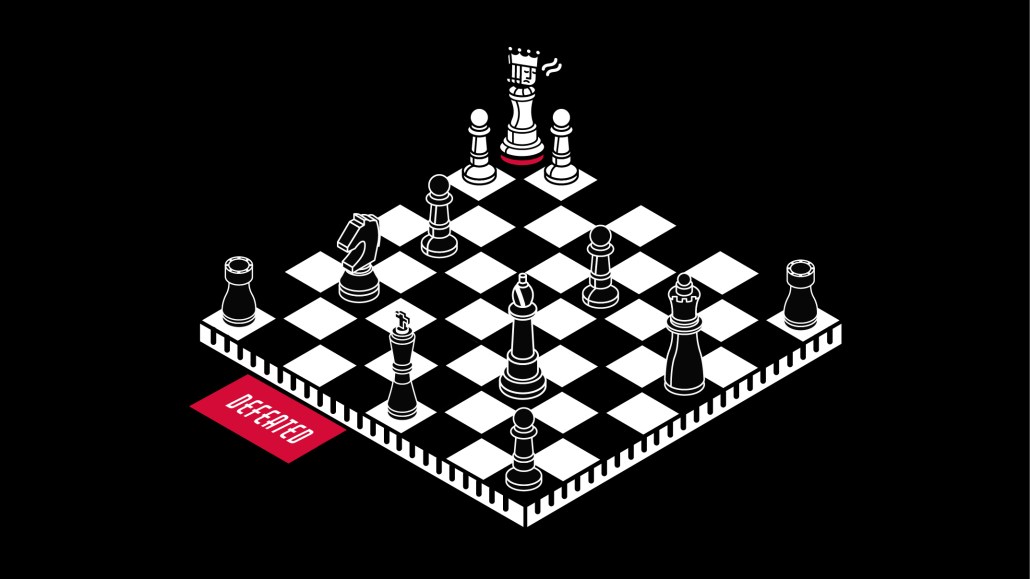 Kamran Asghar, co-founder and CEO of 20-year-old independent media shop Crossmedia, makes no secret of his disdain for holding-company agency structure, and how the unbundling of media from creative agencies led to all manner of bad behavior that's only gotten cleaned up to a degree in recent years.
In this edited interview, Asghar shares his opinions on unbundling, transparency (or the lack thereof), and the need for brand and performance media to align with each other more effectively.
Unbundling's origins
It was a terrible idea at the time because it set media agencies off on a path of figuring out how to monetize leverage and media billings — how to make money off the money. Then in [2015] the transparency shit hit the fan, and [then Mediacom CEO] Jon Mandel stood up at the ANA. I would put Mandel's face on a T-Shirt — he's our Che Guevara. He validated the proposition we had from the beginning, which is, we should be paid for giving advice as objectively and neutrally as possible. If you follow the trail of money, media agencies did the exact opposite. We operated transparently this whole time, largely because we were never big enough to be invited to the kickbacks party anyway. That really became a dividing line between independents and holding company agencies.
Because transparency has come to the forefront, holding companies aren't allowed to get away with what they used to, so now they're looking for different ways to make money. It's now turned into 'Yes, of course we're consultants and we plan — but now we also have big data operations we can sell you alongside [agency] trade desks.' But they're still trying to figure that out because they can't make money just on consulting.
Margins and disclosed vs. non-disclosed
The old story is the holding company shops would accept a lower fee, then they'd make money behind your back — whether it was hidden margins, rebates, kickbacks, whatever. Some of them were transparently non-transparent. The problem we had with it from the get-go was they never walked clients through how they were going to make the money. They found ways to bury the language in the contract around disclosed versus non-disclosed buying. And they pushed as much through the non-disclosed way of buying that they legally could. Why? Their contracts were written well. That left clients with a lot of egg on their face — because who's going to admit that they let their agency get away with this? Especially when they were being asked to beat their agency up on pricing.
Holding companies are very good at packaging solutions that sound good, whether it's true or not or can be executed. There was a recent large review where the winner (a holding company agency) told me outright, "We sold them a data story that we'll never be able to execute."
Brand and performance, not brand vs. performance
We're at an interesting inflection point: On one side, performance media, performance marketers, DTC and digital, and [on the other] brand building over the long term. The immovable object meets the unstoppable force. But there is no either or. Consumers don't walk around thinking they're in a mobile e-commerce channel — they're just trying to buy something.
We're built the way consumers consume media, not the way media is purchased or transacted. Both performance and brand media work to help each other. And I think marketers really struggle with this, with their teams, with talent, with measurement.
Let's be clear: data and measurement aren't the bad guy here. The bad guy is false sense of security around putting things in short-term order where you can instantly gratify a result. A marketer shouldn't have to justify the value of brand to anybody. Yet they do need to understand how everything works together. If you don't start fundamentally from planning holistically, and measuring it in a unified fashion — you'll be fired in 3 years. Because you can't point to anything that says definitively it's working.
Color by numbers
International media auditing firm ECI Media Management last week released its quarterly media inflation report, this latest one offering up its forecast for 2021 ad revenue growth in North America and globally.
The key findings:
Surprisingly, in North America, out-of-home media is expected to grow the most, at 6.8%, followed by digital video at 5.5%, digital display at 3.4%, radio at 2.9% and TV at 1.4%. Print media is forecast to continue to shrink: -4.6% for magazines, and -6.0% for newspapers.
On a global scale, growth estimates are more level across the board, with digital video leading the way at 3.6%, followed by growth of 3.4% each for digital display, OOH and TV, and radio just behind at 2.8%; print finds itself in the negative again, but on a more modest scale, with newspapers dropping 1% and magazines down 2.3%.
Take off and landing
—In agency wins, IPG Media's Mediahub won global media AOR duties for messaging platform Slack, which is owned by Salesforce. And We Are Social won Kraft Heinz's European social media business, and will run it out of its Germany office.
—Publicis Groupe promoted Helen Lin, chief digital officer for Publicis Media, to CDO for the entire holding company, reporting to Dave Penski, CEO of Publicis Media US and chairman of PMX.
—MDC Partners hired Deirdre McGlashan last week to be its chief media officer, hiring her away from Mediacom where she had been global chief digital officer. McGlashan reports to MDC chairman/CEO Mark Penn.
Direct quote
"We do notice that it's only during special events, like Black History Month, or only when something terrible happens that people will turn their eye towards us." — Ashley Phillips, co-founder of the Montreal-based creative agency Six Cinquième, speaking to Digiday marketing reporter Kimeko McCoy about how her Black-founded and focused agency experiences client attention throughout the year.
Speed reading
—Kate Kaye, platforms, data and privacy reporter, digs into Google's recent deal with News Corp to pacify Australian lawmakers at a time when the duopoly is facing increasing regulatory threats across the globe.
—Meanwhile, Tim Peterson, senior media editor, wraps up the 2020 ad revenue gains of digital-forward media companies, often at the expense of traditional or linear media outlets.
—VentureBeat rounded up the motives behind the alliance formed among adtech players to figure out a way forward in light of Apple's iOS 14 upgrade that, among other things, requires users to opt in to sharing their data with advertisers, inhibiting targeted advertising without consumer consent.
—Axios has two good stories that address the eroding newspaper publishing landscape: the first explains the expected negative impact of venture capital firm Alden Capital buying Tribune Publishing, and the second explains the merger of the national ad sales forces of two of the few remaining standalone newspaper conglomerates, McClatchy and Gannett (both of which Alden tried to purchase in recent years).
https://digiday.com/?p=397560