Why publishers are using hoteling software to manage their hybrid workforces
January 27, 2022 • 5 min read
•
•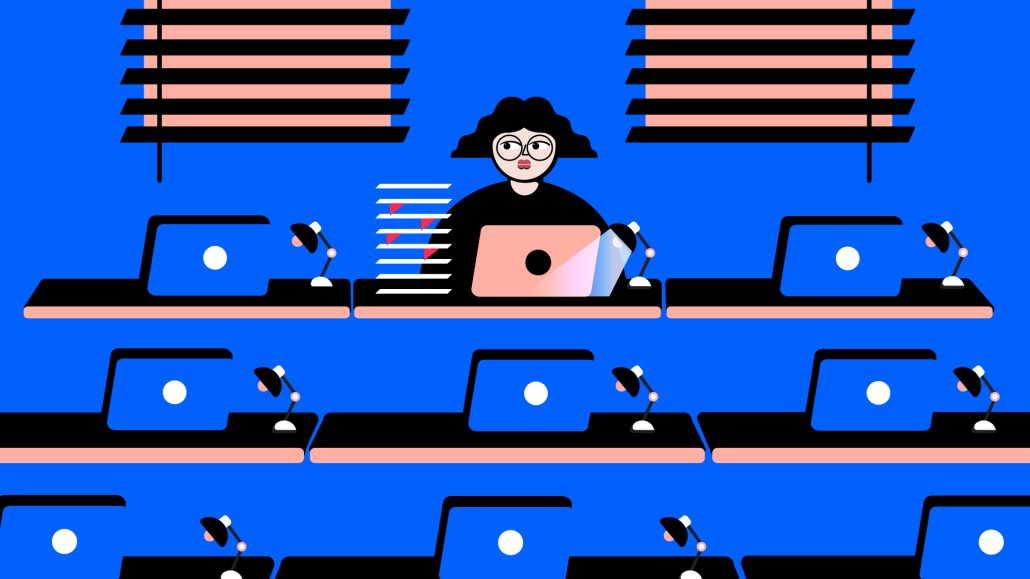 Ivy Liu
As media companies open up their offices to give employees the option to work somewhere other than home, managers are tasked with figuring out how to coordinate the comings and goings of their hybrid workforces. Publishers have turned to workplace software companies like Envoy and Condeco as a platform for reserving desks, gathering data on office usage and, in some cases, tracking employees' vaccination status.
Getting employees back into the office has proven to be a rocky ride for some publishers, especially for the ones making it mandatory for staff to return. But for those that have made it voluntary to work from the office, the challenge is to find a way for employees to come in smoothly and safely.
Having a system in place to manage employees coming into the office "makes a huge difference to the employee experience," said Jordan Scoggins, director of information technology at Quartz. It's a lot better than employees emailing back and forth to coordinate schedules, he added.
Workplace software companies like Envoy, Condeco, Teem, Robin and OfficeSpace provide employees with the ability to reserve available desk space when assigned desks are no longer the case. Office spaces were redesigned during the pandemic for social distancing — and to adjust to the reality that all employees wouldn't be coming into the office five days a week.
So along came the need for a solution to manage "hoteling," or reserving a desk space in advance like you would a hotel room. It's a similar concept to "hot desking," which refers to booking an unassigned space in an office (often meaning finding a desk on a first-come, first-serve basis) — however, these terms are sometimes used interchangeably. These software companies also provide management with data and insights on the workplace. They can see how often the office is being used by employees, an important metric to watch as companies ponder the future role of office space.
"It helps the office make decisions on future office usage," Scoggins said. For example, it became clear that "almost no one" was coming into Quartz's office on Fridays in the summer, so the company decided to keep its office closed that day of the week.
Politico will have hoteling software up and running when it begins its hybrid work model, which is now scheduled to take place Mar. 1, the company announced earlier this month. A Politico spokesperson did not respond to questions about what kind of hoteling software it would use. BuzzFeed is using Envoy for check-in, desk reservations and other services — it's worked with the company since 2017, a BuzzFeed spokesperson said (Envoy added the desk reservation feature in June 2021). So is Quartz, which started using Envoy when the company reopened its office to employees on a voluntary basis last summer.
Envoy, a company with roughly 250 employees, offers a mobile app that lets employees book desk space and upload proof of vaccination or COVID test results — the latter is a new feature Envoy added to its platform in October 2021.
At Quartz, employees who want to come into the office can download the Envoy app on their phone and submit proof of vaccination, which is reviewed and approved by a Quartz administrator, explained Scoggins. Then the employee can schedule their visit to the office.
Before going in, the employee has to go through a check-in process, answering three to four health questions on the app. Once that's cleared, an entry pass is provided that can get the employee into the office. The app can automatically assign them a desk, or they can select one on their own, Scoggins said. The Envoy app has a virtual maps feature so that employees can see who is working in the office that day and where they're sitting. The idea is that a team can coordinate reserving space near each other to collaborate together in person.
Remington Woo, head of customer success at Envoy, said in an email that the company saw an "initial increase" in media companies signing up to use the app in June 2020. "Since the pandemic, we've definitely seen an uptick in companies interested in our workplace solutions. Some have reopened their doors and have welcomed folks back – and others are in the process," Woo said.
An Envoy spokesperson said they have "thousands of customers" in 14,000 office locations in over 100 countries but declined to share exact customer figures. According to the company's latest funding round announcement published this month, Envoy added more new revenue in 2021 than in 2019 and 2020 combined. Envoy also works with media companies like Hulu, Pandora and Lionsgate, Woo said. And it has a free plan for companies that have less than 50 employees. After that prices range from $99 a month to $299, and companies can choose to add more features for more money.
Envoy also manages workplace capacity and contact tracing of employees who test positive for COVID-19. It can also alert management when the office has reached its capacity limit and stops more people from registering or signing in to prevent overcrowding. If there is a COVID outbreak, the app can help trace who had close contact with that person based on who reserved a desk in close proximity to the infected employee.
Hoteling software can empower employees with information that could help determine whether or not they want to go into the office on a given day. "If someone is being more cautious about COVID and they see there are too many people in that day, they might say, 'I'll go another day,'" Scoggins said. Or, an employee might not want to bother commuting to the office if very few people are working there that day and instead choose to come in on a day where more colleagues will be around.
"Technology empowers the employee to make the best decision for what is best for them, which I think is really important," Scoggins said.
https://digiday.com/?p=438051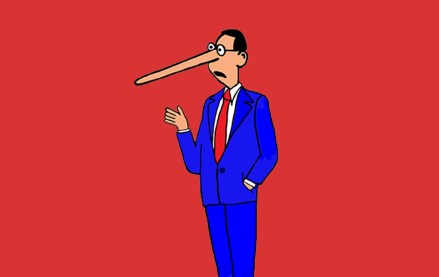 October 3, 2023 • 7 min read
•
•
A new definition for MFAs is available but the vague nature of the guidelines is leading to a lack of standards that might prevent adoption.
October 2, 2023 • 1 min read
•
•
The publishers who attended DPS were focused on the potential upsides of applying the technology to their operations while guarding against the downsides.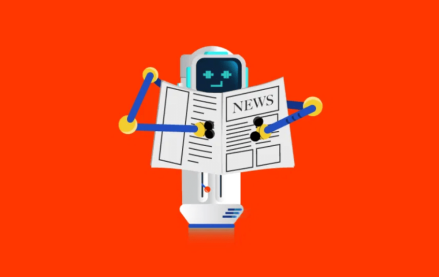 October 2, 2023 • 4 min read
•
•
Now that ChatGPT users can surf the internet for information, some publishers are reconsidering the weight of the issue.