As coronavirus continues to interrupt events and dominate the news cycle, entertainment and lifestyle publishers are seeing their planned content get upended.
With major events like the Olympics being canceled — not to mention other events — in order to make up for the loss of a month's worth of promised content, Bustle Digital Group, BuzzFeed and People are finding ways for coronavirus content to fit into its existing verticals and build new franchises out of the coverage.
BDG's Nylon brand, for instance, has a large focus on the Coachella music festival and Bustle had a large content plan around wedding season. But as these tent pole events drop off from the schedules for the spring and summer, Emma Rosenblum, editor-in-chief of lifestyle, said the brands have been focusing a lot on creating service journalism for dealing with the impacts of coronavirus across various areas in readers' lives.
"None of our outlets are trying to run the news cycle," said Rosenblum, "We're not covering it in real time but providing serviceable content to our readers" in ways that fit within the coverage topics that each of the brands own.
Romper, for instance, created a significant hub around the impacts of coronavirus on parenting with content about entertaining kids at home. Bustle decided to differ the traditional wedding coverage towards personal essays from brides and grooms-to-be and "how-to" articles for getting back deposits.
Romper and Bustle have seen a combined 1 million uniques on coronavirus content alone. In February, Bustle received more than 26 million unique visitors and Romper had more than 5 million, according to Comscore.
And for content that was previously produced before the pandemic, Rosenblum said, "We're looking at everything and giving it a freshening, but that doesn't mean we're not running stuff that doesn't have to do with corona."
Bustle's brands are also using the situation to create new franchises altogether. Nylon is working to produce a concert series on Instagram Live with artists performing from their homes on the channel. And Romper started a series where children's authors read their stories in videos both on Instagram and on its website.
During this period, BuzzFeed transitioned its editorial strategy to create three buckets of content — explicit coronavirus coverage, quarantine support coverage and counter programming — according to Jessica Probus, executive director of BuzzFeed.com.
At the top of BuzzFeed.com's homepage, "coronavirus updates" and "quarantine jokes" are two of the highlighted categories for its articles and "DIY Face Mask" is the second top trending video according to the site's rankings at the time of publication.
Since the beginning of March, BuzzFeed.com and BuzzFeedNews.com are both up in unique views by 43% year over year, according to the company. In February, BuzzFeed.com received more than 65 million unique visitors, according to Comscore. A majority of the content from the first two weeks of the month had a heavy emphasis on the explicit coronavirus coverage bucket, Probus said.
Since the brand's written content plan "is designed to be reactive and we don't write a lot ahead of time," Probus said, BuzzFeed's digital staff was able to be more responsive to the increase in coronavirus news, and respond to that directly with immediate coverage.
As for its video production, which has been moved from in studio to completely remote, Maycie Timpone, executive director of video and social publishing at BuzzFeed, said ,"We have not paused production. All of our video producers received 'to-go bags' of equipment last week."
The publisher, however, is leaning more into the types of videos that the company was brought up on: people trying new things for the first time. Only now it's through the lens of sheltering in place.
"For example, we have a producer trying toilet paper alternatives for a week," Timpone said.
People has been covering the coronavirus pandemic since January 30, before it was a pandemic, according to Zoe Ruderman, editor of People.com. Because the editorial staff consists of a widespread newsroom with both night and weekend staffers, she said like any other national event or natural disaster, the team has been able to keep up with reporting on the onslaught of coronavirus news.
With over a dozen verticals on its site, Ruderman said health and human interest would be the most obvious places for coronavirus coverage to live on People.com, but each vertical has incorporated that topic in some capacity. Even the pets vertical has one of the site's top ten performing coronavirus stories in terms of page views about fostering animals while self isolating.
The top performing story on coronavirus in the past two months, she said, was on racist attacks on asians, so seeing that story perform well, Ruderman said the edit team reached out to several asian American actors to write personal essays on the topic. Since then, the series has been expanded to include essays from doctors and other people who are on the front-lines of dealing with coronavirus. 
As for its scheduled non-coronavirus related content, "there is no franchise that we've shifted away from but the tone is different," said Ruderman.
Even People's Star Tracks photo gallery, which is a photo gallery featuring celebrities in their day-to-day life, has made sure to publish only social-distancing compliant photos.
https://digiday.com/?p=362876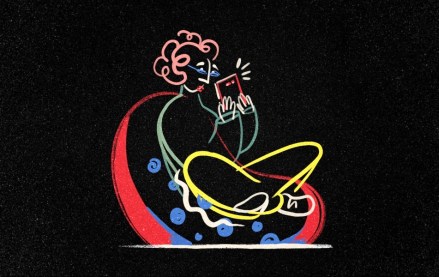 September 28, 2023 • 3 min read
•
•
The Financial Times has launched another lower-priced, subscription-based mobile app product a year after the debut of FT Edit to reach international readers.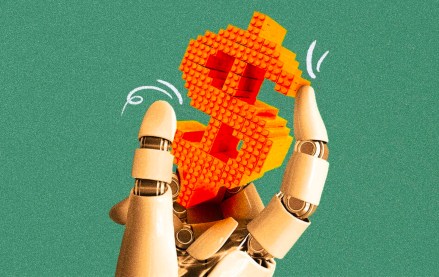 •
Publishers are starting to apply AI to their sales operations.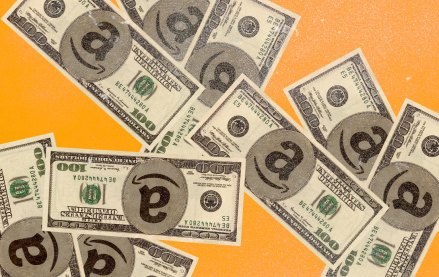 September 27, 2023 • 6 min read
•
•
The agency accused the e-commerce giant of conducting a range of anticompetitive behaviors that hurt both shoppers and sellers.