U.K. broadcaster Channel 4 is looking for its in-house content shop to expand beyond linear programming.
4Studio spends most of its time creating promotional social content to drive tune-in for its TV shows. The rest of the time will be spent working on branded content for social platforms on a built-if-sold model and it will also develop a slate to take to market. The move diversifies the broadcaster's digital revenues — which were mostly from on-demand platform All 4 — and brings its content creation in-house: Previously, a lot of Channel 4's social content creation was outsourced to production shop and media brand Little Dot Studios.
Head of studio Matt Risley was midway through moving to U.K. city Leeds — home of the studio — before the pandemic hit, putting a pin in the moving plans and keeping him temporarily in London. But the new ways of working suit the studio for now.
"We're set up to be agile and scrappy, these are multiskilled creatives who can make stuff in their bedrooms," said Risley.
Currently, there are 20 people working for the studio, it plans to have 30 by the end of the year, under a third will be commercial roles.
"Editorially everything is now aligned, we're closer to commissioning than social has ever been before," he said. "Being that embedded within the company means we can find new opportunities."
The studio aims to compete with branded content arms like Vice's Virtue, Jungle Creations and LadBible and has hired ex-Unilad commercial director Matt Ford to drive sales. Ex-Mother exec Sophie Lloyd is heading up the initiative as branded entertainment and creative leader.
"The brand has kudos with marketers," said Laura Wade, EMEA vp of content and innovations at agency Essence.
Channel 4 may not be able to keep the same velocity as other digital-first publishers but it will have the quality content clout. Although combining the best parts of premium broadcast content and the more reactive dialogue from social media will be the challenge, she said.
If done well, 4Studio will attract more mass-market brands wary of social media to invest under the guidance of Channel 4 at a lower price point and quicker turnaround time.
"Social was always an add-on to a linear digital deal, what's exciting for us is working purely in social with channel 4," said Wade. "Linear TV may not resonate with a certain audience we want to approach, being reactive and agile without having to drop half a million on TV is what is appealing."
So far, 4Studio has published a handful of branded content series over the last couple of months. One for teen not-for-profit the National Citizen Service, which consists of four short documentaries following different initiatives led by young people making a difference in their community. Most of them, like this five-minute doc about a 17-year-old opening a restaurant to fight food waste, had nearly half a million YouTube views.
"You can create content in a more agile and cost-effective way, but you shouldn't embark on this because you think its a cheap option," said Dan Wood, managing partner at Mediacom, which has worked with Channel 4 on creating branded content partnerships for TV and with 4Studio. "Good quality work needs investing in. We find it's probably easier to get a healthy ratio to balance [production and media costs]."
"The biggest challenge [for broadcasters] is the migration of younger audiences to social platforms and away from TV," said chief investment officer at Havas Media Group, Simon Bevan. "[Youth-focused channel] E4 was Channel 4's bastion for driving younger viewers, but that lost out to ITV2 and 'Love Island.' Now is the right time now the market is disrupted."
Agencies say 4Studio marks the further convergence of broadcast and social platforms and the credibility of the latter. Previously, broadcasters have been reluctant to view social platforms as anything other than marketing vehicles for shows.
"There's appetite from our clients for social content," said Lewis Shaw, managing partner, head of investment at Manning Gottlieb OMD. "The market is always evolving and democratizing. Last year you wouldn't have thought that LadBible would be asking questions at the Prime Minister's daily briefing."
https://digiday.com/?p=368728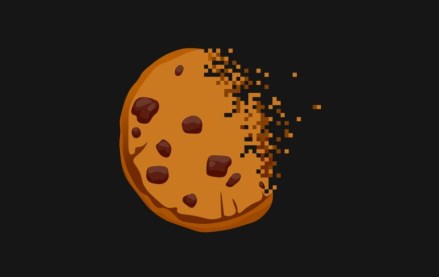 September 21, 2023 • 9 min read
Publishers who attended the Digiday Publishing Summit opened up about their top challenges, concerns and curiosities during closed-door, anonymous town hall meetings.
September 21, 2023 • 3 min read
WBD is seeing ad revenue growth from its YouTube channels and engagement on Threads surpass performance on X.
September 21, 2023 • 4 min read
Powering all of Amazon's hardware is an updated large language model, that could help connected devices actually be smarter.