House of Highlights' Omar Raja: 'Instagram is the young person's television'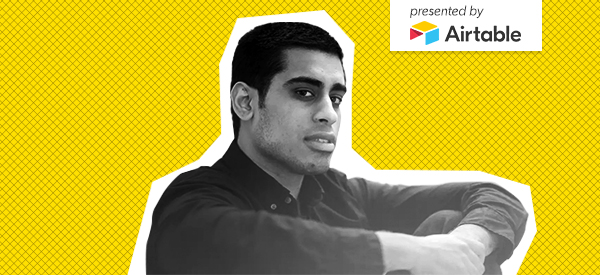 Subscribe: iTunes | Google Play | Stitcher
When NBA star LeBron James left the Miami Heat in 2014, 20-year-old Omar Raja searched for highlights from James' Heat career and couldn't find relatable moments outside of traditional highlights. So Raja started House of Highlights, an Instagram account that frames moments from games as funny and relatable narratives.
Today, the account, which Bleacher Report acquired in 2015, has over 8 million followers, including A-list athletes like James and soccer player Cristiano Ronaldo. House of Highlights has a fiercely loyal audience on Instagram, continuing to post on the platform even as its audience has grown.
"Younger people aren't on Twitter as much. It's also mainly for news," Raja said on this week's Digiday Podcast. "Instagram is for entertainment, to see what everyone's talking about. Instagram is the young person's television."
Raja discussed House of Highlights' reasons for sticking with Instagram, the account's focus, its evolution and more in the episode. Edited highlights appear below.
The idea behind the account
"I try to hit that athletes are just like us. They're relatable. Videos that get more than 2 million views are [NBA star] Russell Westbrook freestyling on his Snapchat. It's them having a personality. House of Highlights is rooted off of relatability. Fifty-three percent of our audience is under 24. The best way to describe it is jokes you would text your friends. All captions are meant to be what you would receive as a text."
Crossovers between NBA and soccer
"NBA clips outperform any other league by far. It's [always] been that way [for us]. I'm excited about getting Champions League rights in August. Soccer is probably the biggest sport on Instagram. There's so much crossover with NBA and soccer in general. We did some [user-generated content] of [Brazilian soccer player] Neymar, and the performance on it was insane."
The case for Instagram and on-demand viewing
"On-demand viewing is best because you can do it wherever you are. The cool thing is people are checking every hour to be up-to-date on what's going on. I grew up thinking I need the Bleacher Report app because I need to get everything now, so I can talk about it with my friends. It's a conversation and community. The big thing is you want to be a part of the conversation before the conversation is over."
Remaining unfazed by Instagram algorithm changes
"As long as the content is good, followers will share with friends, who will share with their friends. I'm confident in my ability to know good content, frame good content and make good content. I don't worry too much about algorithms because I remember what it was like having zero followers. I could go back and do it again."
Venturing into programming and posts
"We want to be where young people are at. They're not on Twitter. We just started a YouTube account. We haven't even pushed it on Instagram. People on Reddit have already found it. It's got 10,000 subscribers without an Instagram promotion. It will be longer game and player breakdowns. It's going to be a mix of highlights and original content."
Branching out beyond traditional sports
"We're always going to be rooted in sports. But there's a game called "Fortnite"; it's taken over right now. I wanted to shoot my shot and posted a "Fortnite" clip, and that got 2.5 million views. It was a good test. If you want to be more than that, you want to be able to amplify youth culture."