Here's what ad and media execs really mean when commenting on a whirlwind Q2
August 9, 2023 • 7 min read
Ivy Liu
Another earnings window, another round of contrasting outlooks on what is an undeniably tumultuous period for advertising and media.
And while we're in these trying times, executives spent this latest earnings season circuit showcasing their numbers to investors wrapped in enough jargon and corporate speak to make you dizzy.
Here's a breakdown of some of the biggest offenders — of what they said and our interpretation what they were actually getting at.
What Doug Horne, CFO at Gannett said:
"Despite secular headwinds, the decrease in print advertising revenue was limited to 8.9% year-over-year on a same-store basis, marking the smallest decline observed in the past year."
What Horne meant:
That quarter could've been a lot worse for our print advertising business.
What Spence Neumann, CFO at Netflix said:
"Our overall ads ARM (subscription + ads) continues to be higher than basic ad free globally, same as the statement on standard in terms of standard where the ads are higher than standard ad free in the U.S. And so, generally, we're just — we're pleased with our per member ad economics and continue to feel really good about the opportunity to grow the ads plan, the ads offering. Good for members, good for our business. But as [Greg Peters — co-CEO of Netflix said] — we've got a lot of work to do to get from here to where it can be, we believe, over time, which is a material additional incremental revenue and margin driver for the business."
What Neumann meant:
Advertising is not a major money-maker for Netflix — yet.
What Warner Bros CEO David Zaslav said:
"We're building a sustainable, direct-to-consumer business focused on profitable growth, as opposed to chasing subs at any cost."
What Zaslav meant:
Who needs a massive subscriber base when you can focus on a handful of loyal customers and make millions, right?
What Comcast president Michael Cavanagh said:
"I've been asked about and read about speculation that in some way we might be interested in swapping businesses as part of what's going on in the sports space, and I would just say that that's very improbable given the — as you could imagine, there's tremendous issues around tax, minority shareholders, structuring generally."
What Cavanagh meant:
There are just too many moving parts that would need to align for a deal of this magnitude to come together — no matter how much sense it would make.
What Dame Carolyn McCall, ITV CEO, said:
"This is the worst advertising recession since the global financial crisis."
What McCall meant:
This is the worst advertising recession for TV broadcasters since the global financial crisis.
What Ramon Laguarta, CEO of PepsiCo, said:
"We're seeing in the majority of the markets where we operate, we're seeing better elasticities and that has continued to be during the first half of the year, even though we're seeing lower income consumers strategizing around obviously optimizing their budgets, but we're seeing the majority of consumers staying within our categories, staying within our brands. And it's remarkable what our marketing teams are, commercial teams have been doing to minimize elasticities."
What Laguarta meant:
People continue to buy our products despite them being more expensive than they have been in recent years.
Arthur Sadoun, CEO of Publicis Groupe, said:
"We have been able to cap our personnel cap at the same level independently of inflation and, by the way, higher less people than our growth because we are able today, thanks to AI and Marcel, to truly optimize our workforce and make sure that we find the right people for the right job with the right ambition, training them well, paying them well and giving them opportunity to go."
What Sadoun meant:
We're growing, while hiring even fewer folks. AI is freeing up hours — time execs at the agency could spend working with clients or with one another.
What Charlier Collier, president of Roku's media business, said:
"We don't want to be over-reliant on any single vertical. So, we continue to diversify and build new revenue sources and new ways to offer what were typically only M&E [media and entertainment] placements to non-M&E advertisers."
What Collier meant:
This ad slowdown is tough so we need to keep attracting more ad dollars from a broader range of advertisers.
What Bob Bakish, CEO of Paramount Global, said
"We're saddened that as an industry, we couldn't come to an agreement that would have prevented this [Bakish said of the 2023 Hollywood labor dispute]. Our partnership with the creative community is critical to the health of our industry. So we remain hopeful for a timely resolution, and we are committed to finding a path forward. At the same time we have a responsibility to minimize disruptions to our audiences and other constituents."
What Bakish meant:
Whoever has the gold tends to make the rules in scenarios like this.
What John Wren, CEO of Omnicom, said:
"It's that preservation of flexibility that has been a constant theme throughout the year. All the negative impacts of Covid-19 for most sophisticated large companies was a pretty easy time, because there was a lot of governmental support throughout the world so people could make commitments. With that gone, as it should be, people have had to adjust their businesses in various ways depending on the industry that you're in. And the consumer still has money to spend, but you see changes in behavior."
What Wren meant:
Back in the pandemic's prime, contingency plans and media flexibility were the name of the game. Nowadays, marketers are all about quick turnarounds, shortened timelines and even more flexibility.
What Philippe Krakowsky, CEO of IPGA, said:
"I'd point out that our outlook for the year at this point is not contingent on a recovery in the rate of revenue change."
What Krakowsky meant:
Our outlook for the year doesn't rely on revenue bouncing back anytime soon. We're focused on our own game plan, whether the cash comes in hot or not.
What Sundar Pichai, CEO of Alphabet, said:
"YouTube Shorts are now watched by over 2 billion logged in users every month, up from 1.5 billion just one year ago."
What Pichai meant:
Move over TikTok, YouTube Shorts is snapping at your monthly user heels.
What Evan Spiegel, CEO of Snapchat, said:
"To achieve a higher rate of revenue growth, we are focused on three key priorities: First, investing in our products to sustain community growth and deepen engagement; second, investing heavily in our direct response business to deliver measurable return on spend for our advertising partners; and third, cultivating new sources of revenue to diversify our top-line growth to build a more resilient business."
What Spiegel meant:
We need to get better at making more money.
What Mark Zuckerberg, CEO of Meta, said:
"Reels plays exceed 200 billion per day across Facebook and Instagram. We're seeing good progress on Reels monetization as well, with the annual revenue run-rate across our apps now exceeding $10 billion, up from $3 billion last fall."
What Zuckerberg, CEO of Meta, meant:
We're going to make a lot of money from short-form videos soon.
What Dara Khosrowshahi, CEO of Uber, said:
"Today, the vast majority of our ad business are SMBs, who are essentially bidding for high position and higher productivity in the Uber marketplace. The return that they get on their ad spend ranges from seven to nine times return on ad spend. So this is a very, very healthy spend that is significantly profitable that essentially allows small and medium businesses to build their business on the Uber platform and something that we're quite excited about."
What Khosrowshahi meant:
We have a plan to remain profitable. It's called advertising.
What Megan Clarken, CEO of Criteo, said:
"We saw a sequential increase in hashed email bidding this quarter, and results are encouraging. A top U.S. publisher partner saw an immediate lift of close to 140% in CPMs for Safari browser traffic, which contributed to a year-on-year increase of 70% in media spend after enabling hashed emails as a targeting signal for its authenticated, logged-in users. This demonstrates that our publishers can have confidence around continuity for when third-party cookies are deprecated on Chrome and Android."
What Clarken meant:
Don't sleep on hashed emails in the search for alternatives to the third-party cookie.
https://digiday.com/?p=513949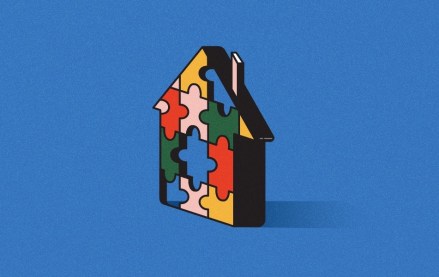 September 22, 2023 • 4 min read
Apartment Therapy's president Riva Syrop took the stage at the Digiday Publishing Summit to discuss the convergence of commerce and sponsorship revenue within its Small/Cool event.
September 22, 2023 • 4 min read
Media execs took stage at the Digiday Publishing Summit to discuss the growing importance of ROI in ad campaigns this year.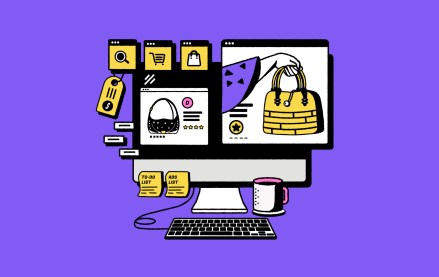 September 22, 2023 • 4 min read
CEO Satya Nadella said AI assistants will be as ubiquitous as PCs and will help users navigate across apps, operating systems and devices.