Hearst UK digital chief: Snapchat could overwhelm users with more media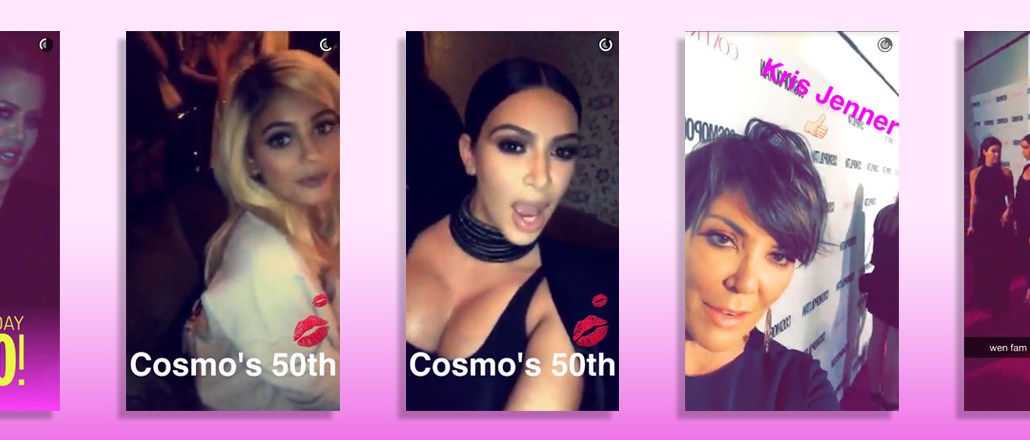 Darren Goldsby, chief digital officer at Hearst, is focused on platforms. As an early partners in Snapchat Discover, where it publishes a dozen pieces a day, Hearst had a leg up, but he's preparing for it be a tougher go as Snapchat gets noisier.
That means publishers will need to stand out. One thing Hearst is trying with Elle is to geo-tag its Snapchat content to events like backstage at fashion shoots. Still, Goldsby sees the risk of Snapchat letting on too many media partners and overwhelming its users.
"Snapchat Discover doesn't look like it can support many more media owners," he said. "It will be interesting how it manages that with the user experience."
Goldsby, who took up the U.K. magazine publisher's first senior digital role in October 2015, spoke to Digiday about the challenges of measuring Snapchat, the futile war on ad blockers and the promises of content studios. Below are highlights of the interview, edited for clarity.
Snapchat has a measurement issue.
Snapchat regularly puts out eye-popping numbers. The latest was news that it generates 7 billion video views a day, rivaling even Facebook. The trouble is the value of a Snapchat view to one on Facebook or on the Cosmopolitan website is hard to square.
"We have to recognize that Snapchat is a new platform and they are building up their analytics. I won't hide that it's difficult for us to not be able to share the numbers of how well Cosmo is doing on Snapchat, because we have to hire people to work on that platform."
Ad blockers can't be talked out of it.
Publishers like Forbes and Condé Nast are experimenting with asking visitors to turn off their ad blockers. But that's not on the table at Hearst. According to Goldsby, the number of readers using ad blockers for Hearst titles are "much lower" than the national average (the IAB's latest estimate is 18 percent).
"Personally I don't support the idea of pushing blockers to unblock; I find that a confusing experience and I am not convinced that it works. It's not how do we get round this but how do we get better at commercializing our sites in a way that doesn't annoy people."
Hearst is betting on brand content.
Every publisher worth its salt has a content studio. Hearst has just launched its own Content Studio, with a team of 12 people, plus help from editorial teams. At Hearst publications, which mostly fall in the lifestyle category, the editorial staff help with the execution of brand content with clients like Ralph Lauren, Netflix, P&G and Louis Vuitton. That helps generated high performance — the Netflix-sponsored post "6 Reasons you need to watch Marvel's Jessica Jones" was one of the top 20 most-read on Cosmo for December.
"It allows us to build this premium relationship with the advertiser," said Goldsby. "We know what our readers enjoy and we can work on the proposition with the brand, then we can build it in the platform that it is served through, having full control of where it's being shown."
Traditional publishers need digital mindsets. 
Traditional publishers are still battling legacy mindsets in pockets of their organizations. Hearst is no different. Its digital revenue is poised to overtake print, Goldsby said, which creates uncertainty within the organization from the traditional side. The solution, he said, is immersion. At Hearst, that meant the entire executive team doing an offsite "hack day."
"They loved it. They realized how exciting it can be to do something and immediately see the results," he said. "They saw that immediacy, but it also taught them how to communicate with the tech and digital teams. When you create a requirement you have to be utterly specific and assume nothing."
Images courtesy of Cosmopolitan via Snapchat.
https://digiday.com/?p=156598