The winners and losers of header bidding
December 11, 2018 • 4 min read
•
•
Header bidding may have seemed a win-win for everyone except Google when it arrived in the market in 2016. But fast-forward to today, and the picture is a little different. While regarded as a highly successful method for buying and selling programmatic media for publishers, the method has put a strain on ad tech vendor infrastructures and accelerated ad supply commoditization.
The method, which lets publishers offer inventory to multiple ad exchanges simultaneously before making calls to their ad servers, was born from publishers' desire to loosen Google's grip on the programmatic ad market with its waterfall auction process. The use of it today is fairly ubiquitous.
But as the use of header bidding has become more widely adopted, there have some unintended long-term consequences. Here's a look at who are the long-term winners and losers.
Winners:
Publishers
Where subscriptions publishers talk about the Trump and Brexit bumps, digital advertising sales execs talk about the header-bidding bump. Hands down, publishers have gained the most from header bidding. Early reports that header bidding increased page-load latency were addressed with wrappers and ultimately server-side options — where the burden of the ad calls are taken off the publisher header or browser and onto the ad server. Many reported early surges in programmatic ad yields as a result of its adoption as well as CPM increases as bid density intensified.
Buyers
While initially regarded as a core technique that could improve publisher programmatic revenues, in the short-term at least, buyers are increasingly starting to see more benefits.
"By opening up new opportunities for the demand side, such as increased transparency for buyers into supply-side configurations, it will be the buyers that become the mid-term winners," said Andrew Buckman, managing director for Europe, Middle East and Africa for ad tech vendor Sublime. "CPMs will start to decrease as buyers develop improved negotiating tactics and gain greater access to publisher inventory." Buyers only really started thinking about the implications of header bidding this year, a momentum that will continue to build into 2019, according to Amar Goel, founder and chairman of Pubmatic.
Amazon
Although header bidding became the ad tech buzzword of 2016, Amazon had been playing in that court for years already with its A9 header-bidding product which some publishers had already adopted. That put the e-commerce giant in prime position for the development of the next stage of header bidding — server-side bidding. While its server-side solution Transparent Ad Marketplace is by no means ubiquitous among publishers, it's been one of the first major companies to provide a bona fide server-side option.
Losers:
Supply-side platforms
Header bidding has put supply-side platforms under pressure. While early adopter SSPs benefited from an increased share of impressions they had available to sell, those wins were short lived.
"Now header bidding is widely adopted, it will be the SSPs that become the biggest losers," said Buckman.
Its introduction changed the SSP hierarchy, with those that could previously claim exclusive access to publisher inventory — and higher positions in the waterfall — no longer able to do so. Instead, header bidding enabled all SSPs regardless of size or relationship with publisher partners, to compete for inventory alongside every other exchange. While publishers enjoyed the increased bid density and, therefore, higher CPMs driven by that, over time, SSPs started looking more and more similar. Supply has been commoditized.
SSPs that enjoyed a good flow of supply from publishers in the pre-header bidding days, are now competing with every other exchange for the same access to inventory. That means their win rates have dropped dramatically.
"An SSP can be processing the same number of impressions from a publisher but winning a sixth of the time," said Goel. "So win rates and revenue per publisher is far smaller."
Demand-side platforms
Header bidding has created different headaches for DSPs. Infrastructure costs of header bidding have gone up dramatically for DSPs and exchanges.
DSPs have been overwhelmed by the sheer volume hike in ad calls sent to them by the SSPs. Whereas before they may have received, for example, 100 impressions they could bid on by one exchange, they're now receiving that number of bid requests per SSP per second. But the original volume of inventory coming from the publishers has stayed the same.
While some have claimed success in driving down their query-per-second costs, that has taken serious time and engineering resource, according to ad tech sources. That is a resource that could have been dedicated to coming up with new innovative products.
"DSPs have struggled with the increased volume of bid requests, which are mostly duplicative," said Matt McIyntre, head of programmatic for Europe, Middle East and Africa for Essence, "Added to that, the perceived value of the SSP category, in general, has decreased, which is putting further pressure on the fee squeeze they have experienced over the last couple of years."
https://digiday.com/?p=314704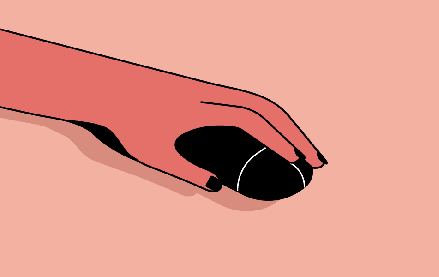 December 1, 2023 • 3 min read
People claim that the role of chief diversity officer is vanishing. However, AI is booming, and the CDO can help ensure responsible AI.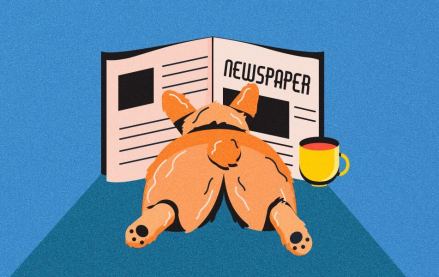 November 30, 2023 • 4 min read
Digiday+ Research found that publishers' programmatic ad revenue didn't quite live up to expectations this year, but they still see it as a growth area.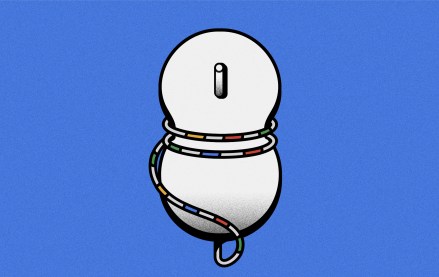 November 30, 2023 • 13 min read
For a couple of publishers, referrals from Google are down upwards of 60%.