Half of Politico Europe's revenues come from paid subscriptions
April 12, 2018 • 3 min read
Politico Europe's paid subscriptions now account for just under half of its overall revenue, up from 30 percent in 2016, with the rest coming from advertising and events, according to the publisher. That puts it in line to match the mix of Politico's U.S. business.
The Brussels-based bureau has been steadily developing its paid subscription business, adding more vertical-specific products catering to European policymakers since the publisher arrived in Europe in 2015 as a joint venture with German digital publishing group Axel Springer. Now, Politico Europe is extending its Pro subscription service beyond editorial-based packages to include a research tool for its subscribers — a strategy the publisher has already started in the U.S.
Politico Europe has hired three data analysts who will work closely with the Brussels newsroom to do complex analysis using market data around key areas relevant to Pro subscribers, turning the findings into visual graphics and charts-based presentations for professional use. The aim is to create a library of data presentations that Pro subscribers can customize and download.
"Our goal is to make ourselves totally indispensable," said Nirvi Shah, editor of Politico Pro for Europe. Developing products outside of editorial-based packages created by its journalists is core to the publisher's plan to differentiate its subscription products from local competition.
"There is a lot of competition in our individual policy areas. There are a gazillion publications that focus on specific areas we cover, like the environment, and then very niche within those," Shah added. "We want to use DataPoint [the research tool] as a way to complete the package and give people all they need to do their jobs."
Thirty presentations are available so far through DataPoint, which launched a week ago in Europe. The plan is to create around three presentations a week across each of the policy areas covered by the 12 Pro products: technology, agriculture and food, energy and climate, financial services, health care, transportation, trade, Brexit, sustainability, data and digitization, budget, and competition.
Presentations will be compiled around trends and topics that are driving policy agendas and covered heavily by Politico's 63 Europe-based journalists, 44 of which are based at the Brussels hub. The idea is that Pro subscribers, a large proportion of whom are lobbyists, trade organization employees and government affairs professionals, can save time and resources researching these areas for purposes like lobbying, for example.
Pro subscriptions start at €7,000 ($8,700) per year, but they range from several thousand euros to low six figures, depending on how many people within a business need access and how many coverage areas they subscribe to, according to the publisher. DataPoint will be priced similarly, starting at €7,000.
Growing commercial revenue and building audience quickly don't always go hand in hand. But Politico Europe's overall revenue has grown 30 percent year over year, putting it on track to break even in 2019, according to the publisher. Beyond that point, the publisher expects paid subscriptions to be the fastest-growing revenue stream, according to Dana Kuehr, brands and partnerships director for Politico Europe. "We want to be a one-stop shop for professionals with a stake in policymaking and politics," she said.
European businesses have been increasingly on alert about how political developments, particularly relating to the European Union, international trade, data regulations and Brexit, could affect them. That's led to increased demand from businesses for premium, political news analysis, which Politico has managed to tap into successfully, according to Robert Jenkin, analyst at media research firm Enders Analysis. "Having developed as a trusted, quality brand in the U.S., Politico was well-placed to take advantage of the increase in demand — particularly from businesses — for nonpartisan, objective political information in Europe," he said. "Their subscription revenue model seems well-suited for this business-to-business product."
https://digiday.com/?p=283476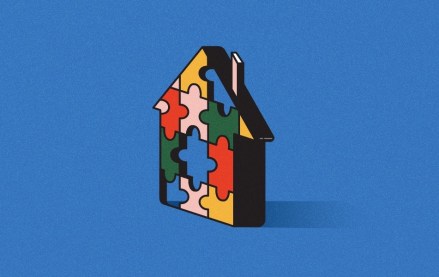 September 22, 2023 • 4 min read
Apartment Therapy's president Riva Syrop took the stage at the Digiday Publishing Summit to discuss the convergence of commerce and sponsorship revenue within its Small/Cool event.
September 22, 2023 • 4 min read
Media execs took stage at the Digiday Publishing Summit to discuss the growing importance of ROI in ad campaigns this year.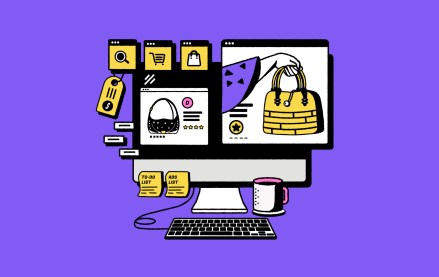 September 22, 2023 • 4 min read
CEO Satya Nadella said AI assistants will be as ubiquitous as PCs and will help users navigate across apps, operating systems and devices.