Guardian CRO Hamish Nicklin: 'There's a lack of trust in programmatic'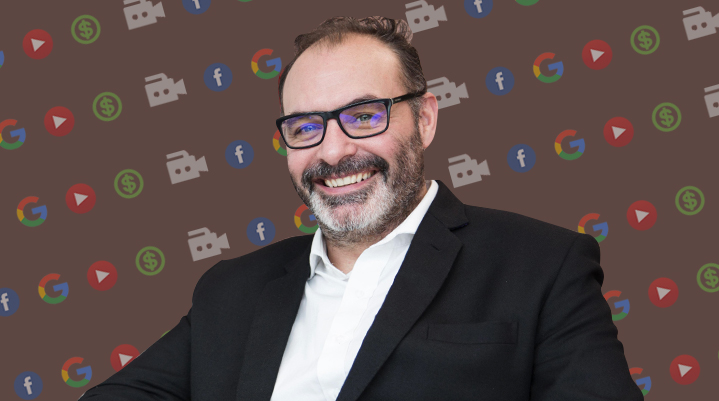 Subscribe: iTunes | Stitcher | RSS
Even as programmatic advertising grows in prominence, issues with the technology remain, from awkward ad placements to lack of transparency around fees going to intermediaries. The Guardian knows this well. Last year, programmatic ads were about 60 percent of its display advertising, according to its CRO Hamish Nicklin. But Hamish is taking on the ad industry to claim the publisher's share of ad dollars. Recently, the Guardian sued Rubicon Project, alleging it didn't disclose fees when buying the Guardian's inventory. Viewability is another bone of contention.
"If an advertiser creates an ad that is incredibly heavy, it's naturally going to take longer to load," he said. "If it loads slowly, the chances of it being viewable are less. The tax of that falls on the publisher's shoulder. Why is that 100 percent our responsibility?"
Nicklin joined Digiday editor-in-chief Brian Morrissey on the Digiday Podcast to discuss his goals for programmatic and creating diversified revenue streams for publishing.
Programmatic is in nascent stages, but the system needs to be cleaned up
"[The idea is] we clean up the ecosystem, and it becomes a lot more transparent such that people have a much better visibility on where the money is going. There's so much lack of trust in the programmatic ecosystem. I believe in the power of automation. I just think that we should use programmatic differently. There are a lot of things we need to improve. Let's clean the pipes up. Everybody should agree what happens to that money. Most of it should go to work in media or those who add demonstrable value as per agreements in the value chain as opposed to the nefarious activity that goes on in that value chain. "
Ad misplacement is more common than people think
"Yes, there is a lot of finger-pointing at YouTube in the U.K., and quite rightly so. But the reality is that sort of ad misplacement happens every day on the internet. It's much more rife than we think."
Publishers need to advocate for their premium environments 
"What we need to prove as a bunch of publishers that it's worth paying more money for that environment. There is this drive towards low-cost audiences and scale because there is this belief that that's all that matters. We publishers need to add to the list of case studies that demonstrate that premium environments add value to advertisers. Premium environments make a difference. It is an inconvenient truth to too many people who are able to enjoy the current paradigm in the digital ecosystem. And that goes for everyone from advertisers to agencies to ad tech companies."
Breaking the Google-Facebook duopoly
"We compete in three areas. Google and Facebook do not have the premium, quality-safe and brand environment. They don't have the ability to tell stories, like for branded content. And the third is making programmatic work for us. Why don't we push the system towards that model and compete with everyone based truly on our commodity?"
Instant Articles doesn't add much reader revenue
"It monetizes all right. It just wasn't as good to get that reader to the Guardian. We looked at the yields we were generating from a reader who came from Facebook to the Guardian's website and compared that to the revenue which we were getting from a reader who stayed within the Instant Articles environment. And one was better than the other. It wasn't a huge chunk of our audience to demonstrate that. AMP monetizes well, so we're still playing with them."
Video in the Guardian's future
"Video as a format through which we can tell stories is really important. We produce a lot of video. The challenge for us, like every publisher, is how we can monetize it. Monetizing Facebook video is tricky. And even though the CPMs on the documentaries on our website have been generous, you have to get millions of views to make it a really meaningful revenue stream. And for publishers like us, getting millions of views per video is still something we're trying to figure out and see whether it's even possible. How do we monetize it? Is it about pre-roll or sponsorship? Should it be a part of different packages? That's what we're playing with."
Considering membership, subscription, paywall models
"We want as many people as possible to read our content because we think our content is very valuable. So going behind a paywall makes that harder to do. That's not to say we'll never go behind a paywall because the economics might mean that one day we will have to. But right now, we are 100 percent focused on a membership for reader contribution and revenue. We broke through the 200,000 mark a couple of months ago. This time last year we were just below 40,000. We have an incredible relationship with our readers, so when we have a direct conversation with them around the financial situation we're in, they realize how much they value our content; they want to still have access to it, and therefore, they're ready to pay. That's why membership works for us. There are benefits to advertising. But the idea is to lessen the impact of the declining advertising revenues."