The fallout from Google's unified-pricing auction changes
July 1, 2019 • 4 min read
•
•
Google's "unified pricing" changes to its auctions won't roll out in full until the end of the month, but some supply-side vendors are already exploring ways to mitigate potential fallout.
"People were talking about creating hacks before the ink was dry on this," said Tom Kershaw, CTO of Rubicon Project.
Most ideas are in the concept phase. One notion being bandied around is around the creation of a unified impression ID — the aim of which would be to help address any disadvantage independent vendor wrappers may face as a result of some of the enhanced capabilities Google's exchange bidding wrapper will have under the auction changes.
For instance, after the unified-pricing roll-out, Google is set to share more win/loss notifications through its exchange bidding wrapper. That will, in theory, help SSPs develop better bidding strategies, according to Andrew Baron, vp of machine learning and marketplace at SSP Pubmatic. "It could provide more opportunity for yield optimization for third-party wrappers," he said.
The downside is that by enriching the kind of information that can be shared via exchange bidding, it would not only be likely to push more spending toward where Google takes a cut per impression but would also make it harder for third-party wrappers to compete as they wouldn't have access to that information.
"That could be a strategic disadvantage for us with our third-party wrapper," said Baron.
That's where the notion the unified impression ID comes in. The theory is, that if a unified impression ID can be formed and used within the wrappers of all rival independent SSPs, it will help buyers recognize the same ID coming through them.
"That could help level out the playing field with the wrapper issue. It would mostly address the fact that exchange bidding is advantaged," added Baron. However, it needs to work. "Unified IDs would help us match floors across different wrappers offline, but not in runtime — so less accurately — because Prebid call happens asynchronously to (before) DoubleClick for Publishers call, so that workaround is not perfect."
Workarounds are bread and butter for independent ad tech vendors. For instance, header bidding was introduced as a hack to circumvent the traditional waterfall structure dominated by Google. Likewise, bid shading was adopted as a quick-fix solution by demand-side vendors to help buyers transition from second to first-price auctions. Apple has continuously updated its ITP anti-tracking protocol in order to block ad tech workarounds to former versions.
"Google is at the table. We should try and work together before we start hacking things," added Kershaw.
Google revealed its unified-pricing model in tandem with its announcement of its plan to shift entirely from second- to first-price auctions in March. At the time, publishers voiced their concern over the loss of controlling the new price settings presented for them particularly around the number of rules and price floors they could set.
The tech giant has since increased the number of rules publishers can set for parameters like floor prices from 100 to 200, following a backlash, according to publisher sources. Yet, the ability to set different floor prices per vendor has been removed. That stipulation could have a knock-on effect for both publishers but also supply-side vendors.
Typically, publishers can set more favorable price floors for certain exchanges who bring different kinds of value and some charge Google more than the independent exchanges. That's partly because Google has a high volume of long-tail demand which would require different treatment for some publishers. Some ad tech vendors describe this as a "waterfall of CPMs" created based on the strengths that each exchange provides for a specific publisher. But with unified pricing, everyone must be given the same floor price to level the playing field.
"We can now no longer price Google or AdWords or AdX any differently to our other demand," said an ad ops executive at a major publisher. "We want the ability to protect and control our prices."
Google did not respond to a request for comment.
There are multiple technical challenges supply-side vendors anticipate they will need to address as a result of unified pricing.
"Publishers have complex environments and thousands of ad unit types in different placements on different pages, with different rules," said Kershaw. "When these break, we spend a lot of time figuring it out why no one is bidding on them for instance. Google's rules affect these things and that can cause breaks on our side."
However, he also added that there could be short-term wins for SSPs from the introduction of unified pricing. For instance, although the new minimum price floors have limited publishers from setting different floor prices for different supply partners, it hasn't ruled out the ability for SSPs to then set a higher version if they can optimize for what the best bid would be. "I anticipate publishers setting a more conservative floor across all SSPs, then they'll expect each one to deliver above that," added Baron. "So it's on us to figure out what floors to set; there will be more onus for yield optimization by SSPs."
https://digiday.com/?p=339448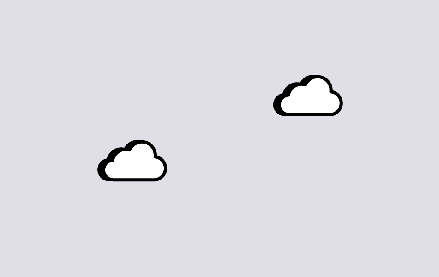 November 29, 2023 • 6 min read
Reducing carbon emissions from the digital ad ecosystem is an important priority, but various players are skeptical that much can — and is — being done to practice sustainability.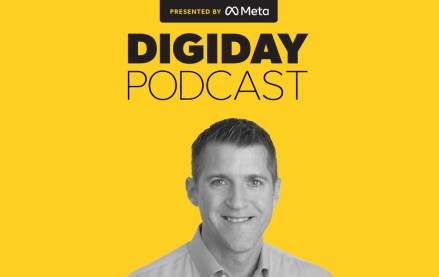 November 28, 2023 • 4 min read
Google's vp of global ads is confident that cookies will be gone from Chrome by the end of next year, despite all the challenges currently facing the ad market.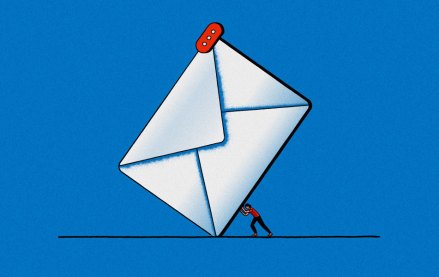 November 28, 2023 • 6 min read
Some email newsletter platforms' click-through rates are actually click-to-open rates, which are measured against the number of emails opened rather than the emails sent. But buyers seem to prefer it that way.