Last October, consumer-packaged goods giant Mondelēz International struck what it termed its largest-ever digital media deal with Google.
The agreement included marketing to consumers in North America, Europe, Latin America, the Middle East and Asia through a myriad of Google's media channels such as DoubleClick Ad Exchange, Google's display ads marketplace; AdMob, Google's mobile app ad network; and navigation app Waze.
But the focal point was YouTube, which accounted for the lion's share of the media spend in the deal. It was a major victory for YouTube and a turning point for Mondelēz, which announced it would shift 10 percent of its ad budget to online video in 2014. Mondelēz, which reportedly spends $200 million worldwide on advertising, is home to some of the world's most iconic brands, such as Oreo, Triscuit and Wheat Thins.
But behind the scenes a deeply contentious negotiation unfolded between a powerhouse brand and the largest name in digital media. Google wanted Mondelēz to use DoubleClick Bid Manager, Google's demand-side buying platform, instead of competitor TubeMogul, to execute the YouTube transactions as part of the deal, and it was using YouTube's TrueView pricing system as leverage, according to multiple executives directly involved in the negotiations.
The dispute, on the one hand a typical business negotiation, also serves as a case study of the outsized role Google plays in digital media, as both a huge supplier of ad inventory and the leading provider of tech platforms for executing media buys.
"There's a lot of debate around media companies that have owned and operated inventory and a tech stack, whether they're prioritizing their own inventory," said Wade Rifkin, former vp of programmatic at digital agency DigitasLBi. "Google tries to maintain silos where they can. But at a corporate level, they've made investments in the tech stack so they can not only sell inventory like YouTube but so they can extract more revenue from it as it moves through the tech stack."
The TrueView stipulation
YouTube introduced TrueView in December 2010 as a way for advertisers to only pay for ads that people actually watched, a pricing model it dubbed "cost-per-view." With TrueView, advertisers only pay when users don't skip their ads. It is, understandably, very popular with advertisers.
Google's Mondelēz deal called for Google to make YouTube inventory — including TrueView ads — available to be bought programmatically sometime in early 2015, a feature that does not currently exist. The catch was that Mondelēz would have to buy that inventory through Google's DSP. That presented a problem for Mondelēz, since it used TubeMogul, an independent video DSP. Google told Mondelēz it was a technological issue, claiming that it would not be able to accurately track and monitor Mondelēz's TrueView campaigns unless Mondelēz used Google's advertising technology.
Google and Mondelēz eventually reached a compromise, according to an executive involved in the negotiations. Mondelēz would be able to buy a certain percentage of TrueView ads through TubeMogul, and would use DBM for the remaining impressions. But part of that compromise was an understanding that Mondelēz would in subsequent years purchase a greater percentage of its TrueView ads with DBM, and use TubeMogul less.
It was a negotiation tactic nearly identical to the one Google employed in 2014 when it tried to coerce media buyers into using DBM when buying display ad inventory on Google's DoubleClick Ad Exchange. And in both cases, Google competitors have cried foul to Digiday, claiming Google is acting in a way that makes fair competition difficult.
Google disputed parts of this story to Digiday, saying that TrueView was never specifically mentioned in its negotiation with Mondelēz. Google added that it merely incentivized Mondelēz to purchase its YouTube inventory through DBM, and in no way forced Mondelēz to stop using TubeMogul.
The Google view: incentivizing, not forcing
Google often positions itself as a simple, efficient provider of ad tech solutions in the complicated display advertising marketplace. It is the only company that offers a product for every stage of the display ad supply chain, and it emphasizes that using its multiple products in conjunction with one another reduces the inefficiencies that come with working with a host of point solutions.
"Many of these clients have a lot of fragmentation, using 10 or 15 different platforms to track behaviors, and we try to get them to organize on one," Sean Downey, Google's managing director of ad platforms, told Digiday in a previous interview. "That's why you've seen Google go out and buy different pieces, because we're trying to make sure we go out and hit every media silo, so we can unify that for an advertiser. … Our job is to showcase the value of all them next to each other."
When displaying these efficiencies is not enough to convince a brand to use its ad tech, Google employs its "fractional credits" system. Under this system, media agencies and their brands accrue credits when buying Google-owned ad inventory or when using Google advertising technology to execute a media buy. These credits are then redeemable for additional services, such as having Google conduct research on the brand's behalf or discounts on certain ad tech components or Google-supplied data.
Not all transactions are credited equally under this plan, however. Google might award a brand and media agency $2 credits for every $1 spent on YouTube, for example.
An executive familiar with the Google-Mondelēz deal told Digiday that this system was not used in those negotiations. Rather, the executive said that Mondelēz was told TrueView impressions would not be counted whatsoever unless bought through DBM.
Google disputed that TrueView was at all involved in those negotiations, but it did acknowledge using its fractional credits system to incentivize Mondelēz to use DBM for all YouTube impressions, TrueView or otherwise.
"This is not a plain vanilla issue"
The legal test for anticompetitive conduct is whether a company uses dominance in one market to prevent companies in a secondary market from competing effectively, according to Harry First, professor at New York University School of Law and former chief of the antitrust bureau for the New York State Attorney General.
DBM competitors like TubeMogul do not own a massive digital video platform such as YouTube and can't use access to such inventory as a means to sell their core product.
But while YouTube is the leading digital video platform in terms of both user and revenue, it likely does not meet the legal definition of dominant, Professor First said. Companies typically need at least a 60 percent market share in order to raise legitimate anticompetitive concerns, he added. With search, Google's market share is 67 percent on desktop, according to comScore, and even higher on mobile devices. By contrast, YouTube's share of digital video is just less than 20 percent based on advertising revenue, according to market research firm eMarketer.
"This is not a plain vanilla issue," said Harry First. "The antitrust laws protect competition not competitors. If the competitors are losing because they're not as efficient or not meeting the deal their competitors are offering, that's tough shit."
Efficiency vs. independence
Jon Suarez-Davis, vp of global media and digital strategy at Kellogg, said platforms should not "grade their own homework."
"You have to balance the efficiency that you can get from having a consolidated stack with the need for independent unbiased measurement and performance," he said."No marketer wants a fragmented marketplace. But you do need third-party tools to keep the buyer and seller honest."
Whether Google's ad tech products can truly only work best when used together and not with those provided by third parties further complicates antitrust accusations.
"This is the bedrock problem of how you deal with Google; to what extent are courts willing to examine software design issues?" First said. "You want the courts or the government to design our software? I don't think so."
Homepage image courtesy of turtix / Shutterstock.com
Update: This story was updated on Jan. 6, 2014, to reflect that Google disputed that TrueView was specifically referenced in its negotiation with Mondelēz, and that YouTube inventory was not available to be bought programmatically as of that date.
Likewise, an earlier version of this story said that Google used its fractional credits system to incentivize Mondelēz into using DBM when purchasing TrueView inventory. Digiday has since learned that the credits were not being counted on a fractional basis.
https://digiday.com/?p=99391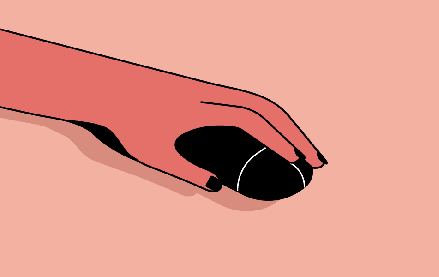 December 1, 2023 • 3 min read
People claim that the role of chief diversity officer is vanishing. However, AI is booming, and the CDO can help ensure responsible AI.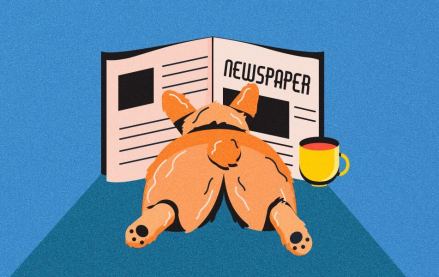 November 30, 2023 • 4 min read
Digiday+ Research found that publishers' programmatic ad revenue didn't quite live up to expectations this year, but they still see it as a growth area.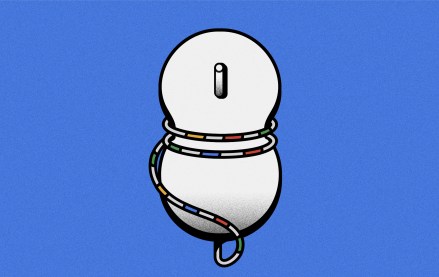 November 30, 2023 • 13 min read
For a couple of publishers, referrals from Google are down upwards of 60%.