Google says publishers don't want collective bargaining as it starts news partnership talks in the US. USA Today disagrees.
March 1, 2021 • 6 min read
•
•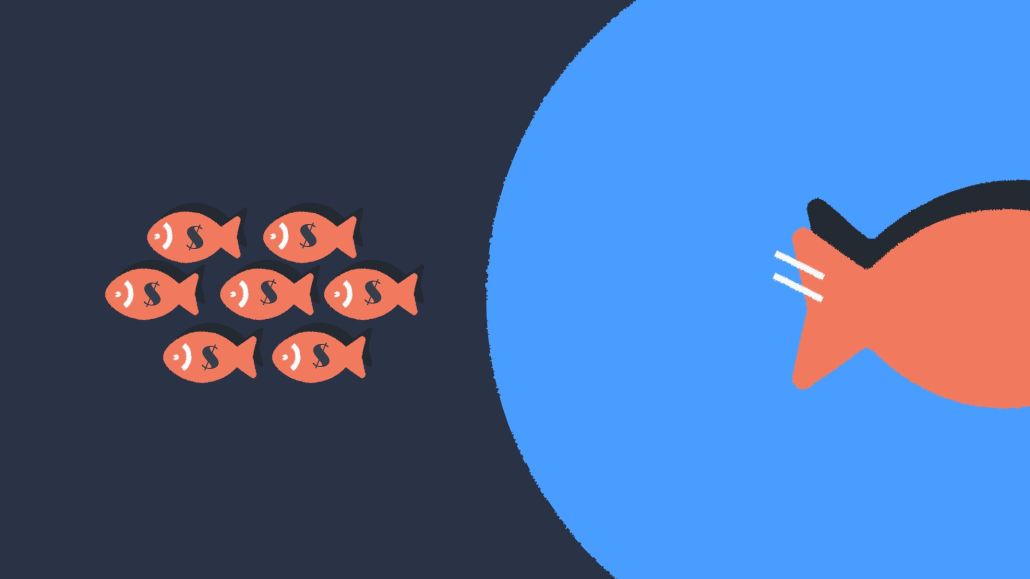 Ivy Liu
Media execs in the United States want to know what Google's publisher partnerships in Australia and other countries might mean for their own future negotiations. While emerging details about how Google compensates publishers offer some clues, from the looks of things, it could be slow-going and contentious.
Some U.S. publishers support federal legislation that would let them negotiate collectively with Google and other digital platforms, but Google has signaled its reluctance to partake in collective bargaining here.
Agreements Google has made to pay publishers participating in its nascent News Showcase program spotlighting their branded content have been conducted on an individual, bilateral basis, said Richard Gingras, Google's vp of news. Gingras told Digiday that in his experience, publishers would rather work out deals individually.
"My general sense of publishers, frankly, is that they prefer bilateral," said Gingras. "It's a matter of law. It's not really a matter of our preference."
But Maribel Wadsworth, president of Gannett's USA Today Network and publisher of USA Today told Digiday if collective bargaining between publishers and digital platforms were made legal here, "having the ability for publishers to negotiate collectively would be an important start. Ultimately, what's most important is achieving proper recognition of the value of quality, original reporting."
David Spiegel, vp of digital revenue at LA Times publisher California Times Group took a more nuanced view, suggesting that smaller or niche publishers may want to bargain collectively for better leverage if given the chance.
"I think scaled national publishers will think they can be best served by negotiating independently, but it would be smart for niche groups to band together, especially in areas that Google needs" such as local media and service-oriented content that pushes people to its search services, he said.
Google has signed News Showcase agreements with 500 publishers in Argentina, Australia, Brazil, Germany and the U.K., including its most recent high-profile partnership with News Corp in Australia. The company used the program as leverage in reaction to demands by the Australian government that the company pay publishers for links and article excerpts it features in search results.
"News Showcase deals in Australia ensure that Google will not be paying for links and article extracts in search results," said a Google spokesperson. So, unless policies in Australia change, said Gingras, "We've reached an approach that allows us to be comfortable staying in Australia, allows us to be comfortable doing the right thing in pursuing these good faith negotiations with publishers in the country, and not breaking [Google's] core principle with regard to the internet and free linking."
A push for collective publisher bargaining
As publishers struggle to compete in a digital media and ad environment dominated by Google and Facebook, they're looking to what's happening in Australia as an indication of what might be possible to level the playing field here in the U.S.. Australia last week passed a news media bargaining code, which requires digital platforms to compensate news publishers when they feature their content on their platforms. If a deal can't be reached, the law calls for mediation to determine how much the platforms must pay publishers.
Meanwhile, news outlets here in the U.S. have pushed for legislation giving them safe harbor against antitrust law, allowing them to conduct collective bargaining negotiations with Google and Facebook. When it was first introduced in 2019, the Journalism Competition and Preservation Act was backed by several news publishing groups including the American Society of News Editors, the National Newspaper Association and the News Media Alliance which includes The New York Times, The Washington Post and The Wall Street Journal, among its members. The legislation is intended to ensure that negotiations benefit all publishers rather than just a few with large market share. A similar bill is expected to be introduced in the coming weeks.
Google won't launch Showcase in the U.S. without several publishers
Gingras said Google News Showcase discussions with publishers here can be expected to take place "over the next couple of quarters at least." And launching the program here will require signing deals with multiple publishers. "Showcase is not something we would launch with just two or three publishers," he said.
Executives from two U.S.-based publishers Digiday spoke to, and who asked to remain anonymous, suggested they are open to learning more about the program, but haven't been approached yet by Google. One publisher expects to discuss it during an upcoming regular quarterly partnership check-in with Google.
"We have not been offered anything around News Showcase and have not yet been told that they are doing anything with it for U.S. publishers yet," said one of those publishing execs.
Others declined to comment on the Google program at all, indicating that the talks could be sensitive. The New York Times declined to discuss the program with Digiday. So did the Local Media Consortium. "While the News Showcase is an interesting topic to wax on, the LMC board has adopted a position of not speaking publicly to it or similar activities," said Christian Hendricks, president of the group, which negotiates deals for members with partners including Google, Facebook and jobs listings firm Monster.
Larger publishers will get more money
Google over the years has clung to the idea that the distribution it brings to publishers is so valuable that it shouldn't have to compensate media organizations for it. However, it's evident from the way Google determines News Showcase payments that it derives value from the content and the audiences publishers deliver.
Because larger publishers produce more content and have better traction with national and local audiences, said Gingras, "Large publishers with very large audiences will get fees under Showcase that are beyond what, say, a small publisher with a small audience will get." He added, "It seems fair and appropriate to adjust the structures in that fashion."
A company spokesperson added in an email that Google's "globally-consistent funding model" for News Showcase also factors in "objective criteria including audience size and what paywall-ed publications charge users for digital access."
Publishers have told Digiday they worry that the program is just another way to steer their content under Google's control. But News Showcase does cover the cost of limited access to paywalled content, and when clicked, News Showcase articles open in a publisher's website, whether paywalled or not.
"We purchase some additional free clicks to allow users to sample their content," said Gingras. He said the paywall access feature is designed to drive engagement and subscriptions on publishers' own sites.
To access paywalled content for free, people might have to provide registration data, said Gingras. In some cases, Google might automate that process using information it already has stored about a user. But he stressed, "We provide the customer identity to the publisher, but they get to own that relationship."



https://digiday.com/?p=400084
October 2, 2023 • 1 min read
•
•
The publishers who attended DPS were focused on the potential upsides of applying the technology to their operations while guarding against the downsides.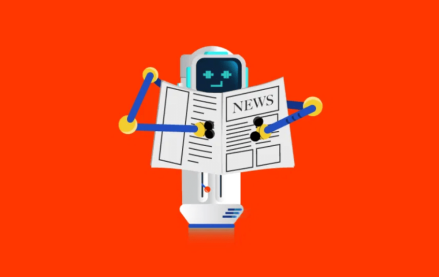 October 2, 2023 • 4 min read
•
•
Now that ChatGPT users can surf the internet for information, some publishers are reconsidering the weight of the issue.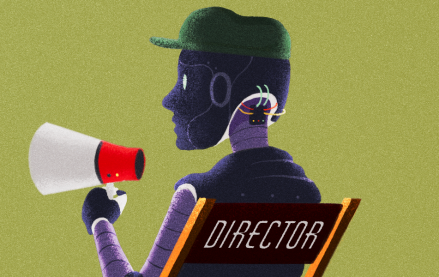 October 2, 2023 • 5 min read
•
•
As Meta makes celebrity-like chatbots, ChatGPT learned to "hear," "see" and "speak" while Spotify is piloting AI-translated podcasts.