By all accounts, it's been a turbulent year for media. The alarming spread of fake news — whether for financial gain, pushing partisan agendas or sharing inaccurate information — has shaken audience trust in media both on and off social platforms.
Mounting pressure on Google and Facebook for their part in spreading fake news has taken its toll, with German, French and U.K. governments looking for ways to regulate tech companies. The platforms have launched fact-checking initiatives and invested in flagging extremist content. Most recently, Facebook has responded by distancing itself from seeming like a media company, demoting publisher posts in its news feed and asking its users to qualify which publishers are trustworthy in surveys.
Here are five charts on the state of trust in the media.
Trust in platforms reaches five-year low
According to Edelman's "Trust Barometer 2018," global trust in social platforms has fallen by two points since last year, while trust in journalism has risen by five points. (Respondents were asked to rank their trust in platforms on a nine-point scale.) This is a far cry from 2015, when trust in platforms was higher than trust in journalism.
The report found that trust in platforms decreased in 21 out of 28 countries surveyed. In the U.K., trust in traditional media has increased from 48 percent last year to 61 percent in 2018, according to Edelman.
People disagree about whether social media is good for society
The same Edelman report found that in the U.K., distrust in social media platforms has been fueled by inaction on their part to stop unethical or illegal behavior on the platforms (70 percent) and the spread of extremist material (70 percent).
When asked if social media is useful for staying in touch with loved ones, nearly 70 percent of respondents said they agree with or are neutral on the statement, while 34 percent disagree that social media is a force for good in society.
As a result, Britons want more regulation of social media platforms: 64 percent believe platforms aren't regulated enough, while 62 percent fear platforms will sell their data to advertisers.
Audiences question traditional media's agenda
There's a healthy skepticism of media organizations, according to Edelman's report. Globally, 66 percent believe media organizations are overly concerned with attracting big audiences rather than reporting, while 65 percent believe organizations would sacrifice accuracy in order to be the first to break a story. Just under 60 percent believe organizations would rather support an ideology than accurately inform the public.
In the U.K., 33 percent are reading the news less, mostly because they believe news sources are biased.
Traditional media can improve at separating fact from opinion
Forty percent of people believe traditional media does a good job of separating fact from opinion, compared to 24 percent who believe the same for social media, according to a global report for Reuters Institute for the Study of Journalism.
There's opportunity for the media to do a better job, with the report noting that partisanship isn't a problem in itself but is disliked when it is dressed up in a news article to distort the truth. A more diverse media in terms of age, demographics and political and economic outlook would help, as well as highlighting the journalists' fact-checking processes.
Trust in government correlates with media satisfaction
Global research from the Pew Research Center finds a strong correlation between satisfaction with the media and trust that the government will do what is right for its country. The gap is largest in Vietnam, Sweden and the U.K. In the U.S., there is no difference in media satisfaction between those who trust the government and those who do not.
https://digiday.com/?p=273153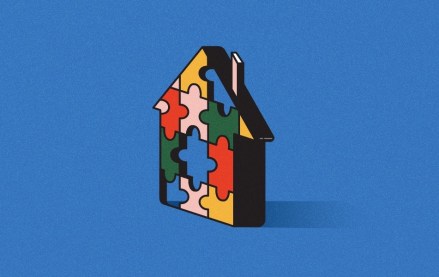 September 22, 2023 • 4 min read
Apartment Therapy's president Riva Syrop took the stage at the Digiday Publishing Summit to discuss the convergence of commerce and sponsorship revenue within its Small/Cool event.
September 22, 2023 • 4 min read
Media execs took stage at the Digiday Publishing Summit to discuss the growing importance of ROI in ad campaigns this year.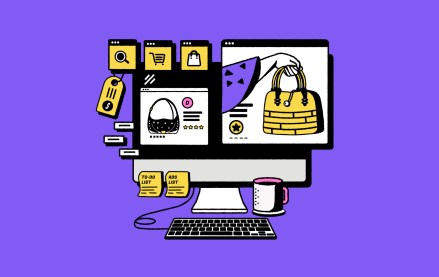 September 22, 2023 • 4 min read
CEO Satya Nadella said AI assistants will be as ubiquitous as PCs and will help users navigate across apps, operating systems and devices.