German members of Coalition for Better Ads demand more control for European rollout
October 27, 2017 • 3 min read
Cracks are appearing in the Coalition for Better Ads as German members have started demanding more of a voice in the discussions.
The coalition was established last year to combat the use of disruptive and annoying ads on publisher sites that have been blamed for the rise of ad-blocking. Members include Google, Procter & Gamble, GroupM, Axel Springer, U.S. ad associations, the European Publishers Council and other European trade bodies. Members pay between $20,000 and $100,000 to belong to the coalition.
U.S. and European members are in agreement over the need to root out bad ad experiences, but the process for how decisions are reached isn't balanced enough, according to German advertising bodies BVDW and OWM, the equivalents to the Association of National Advertisers, Interactive Advertising Bureau and 4A's.
BVDW and OWM wrote an open letter to the coalition on Oct. 26 requesting a "European Chapter," in which they control the areas of regulation that will affect digital media markets in Europe.
Google will launch a Chrome browser next year that blocks non-compliant CBA ads like autoplay videos with the sound on, a move that's fueled rumors that Google is leading the coalition and using it as a front to drive its own agenda. Google has denied that's the case. Last week, the 4A's, IAB U.S., and ANA wrote a letter to the coalition calling out the need to commit to a coalition-based framework, not one imposed by individual browsers; and calling for actions like safe harbor for member publishers and advertisers from any ad blocking or filtering that participating browsers or tech companies may have.
But the German ad bodies have objected to certain parts of the proposals and want more autonomy over decisions that will effect European markets. They also want to set up an independent budget for Europe.
"The German associations see the central monitoring committee currently proposed by the cited three U.S. associations (Better Ads Experience Program) as highly problematic," BVDW and OWM stated in their letter. "The European advertising market, just as any other regional advertising market in the world, should not be controlled in this way by the U.S. This advance in the form of certification with costs and control by the U.S. is rejected by the German partners."
The requested European chapter would give coalition members more independence to implement the better ads program in each market, wean countries off banned ad formats and adjust standards depending on market nuances.
Europe's digital media and advertising markets are highly fragmented. Markets less advanced than the U.S. and U.K., like Poland and Ukraine, are more reliant on ad formats like pop-ups, which the coalition has identified as failing to meet its better ads standards. A concern is that countries like this will face more severe economic risk if ad formats like pop-ups end up being pulled, so they may need a different approach from the U.S. to removing ads deemed unacceptable by the alliance.
German media's relations with U.S. tech companies is fractious, so it's somewhat unsurprising that it's German associations that are leading the appeal, though other European countries including France and Italy have verbally approved it, according to sources.
So far, the coalition has communicated via conference calls, though European members are not always apprised of the agenda beforehand, nor do they know who is being represented on the calls. There is also no visibility of the allocation of budgets, according to a source close to the situation.
"The current plans threaten to put the CBA into a [skewed] position," Tina Beuchler, OWM chairwoman and digital and media director for Nestle Germany, said in the open letter. "No gatekeepers must emerge that — even if they act with the best intentions — could at a later point abuse their dominant position. The joint goal is simply too important."
A coalition spokesperson responded that the views of all members, including BVDW and other Europe-based trade associations and companies, "have and will continue to inform" the coalition's discussions and actions.
https://digiday.com/?p=260649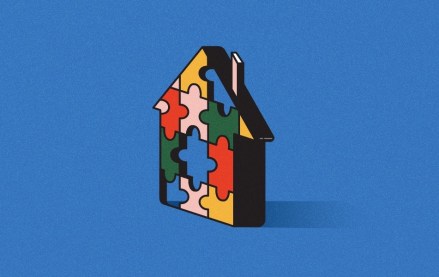 September 22, 2023 • 4 min read
Apartment Therapy's president Riva Syrop took the stage at the Digiday Publishing Summit to discuss the convergence of commerce and sponsorship revenue within its Small/Cool event.
September 22, 2023 • 4 min read
Media execs took stage at the Digiday Publishing Summit to discuss the growing importance of ROI in ad campaigns this year.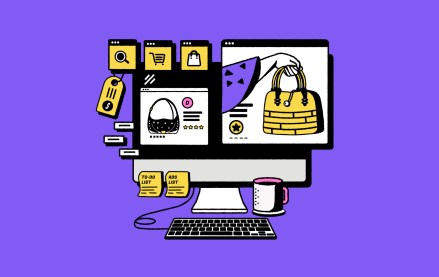 September 22, 2023 • 4 min read
CEO Satya Nadella said AI assistants will be as ubiquitous as PCs and will help users navigate across apps, operating systems and devices.