Member Exclusive
A year after GDPR, General Mills is exploring new ways to use publisher data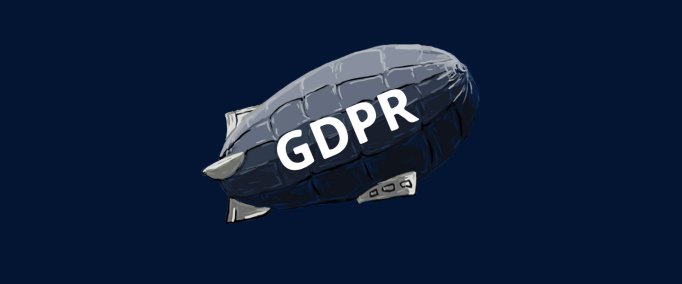 Update: An earlier headline for this article stated that General Mills was already pushing spend into programmatic marktetplaces, whereas this is a strategy it is exploring, and hasn't yet been executed. We have therefore amended the headline and added a second sentence to reinforce that the strategy is at the concept stage.
Some advertisers have found the General Data Protection Regulation to be a constraint on how they buy ads, but General Mills has found a workaround: using a closed marketplace that is GDPR-compliant.
You have read the maximum number of free articles.
Digiday
+

Membership

Subscribe now for access to unlimited Digiday content, premium research reports, exclusive newsletters, invitations to member-only events and more.
This content is available exclusively to Digiday+ members.
Digiday
+

Membership

Subscribe now for access to unlimited Digiday content, premium research reports, exclusive newsletters, invitations to member-only events and more.
The advertiser is exploring the idea of using a building a closed marketplace of data it owns alongside data from publishers that is GDPR-compliant.
"We want to build GDPR-compliant marketplaces," said Magid Souhami, global sourcing director at General Mills at the Digiday Brand Summit Europe on May.20. "It's [of] the utmost importance right now because everything we do from a branding standpoint needs to start from these places."
Advertisement
Since GDPR came into force, General Mills, like other advertisers, has found it harder to track and then target people online following the arrival of the law because of its strict demands on how personal data is collected, processed and stored. To offset the fallout, the company is using private marketplaces.
The marketplaces are built on the back of Deal IDs, which are identifiers an advertiser uses to access private inventories from publishers. Without the identifier, the publisher would not be able to find that advertiser specifically interested in their inventory. Souhami said the IDs could be used to cut deals with publishers to allow it to see and bid on inventory on their sites that match food shoppers, for example, who have given their consent to see ads. Deals like this, which are essentially private marketplaces, allow General Mills to buy directly from publishers to avoid ad tech vendors who usually sit between those two businesses and profit from their data and audiences. Several publishers saw an upsurge in these sorts of deals in the immediate aftermath of the regulation's arrival a year ago.
"Deal IDs can help you target your consumer without any data being contaminated across the ecosystem," said Souhami. "Some people feel GDPR is a constraint but there are a lot of ways you can still activate media. Creating these closed ecosystems are important because advertisers can be subject to hefty fines for any wrongdoing with personal data. We're creating an ecosystem we can control."
Setting up these marketplaces wouldn't be possible without a data management platform, said Souhami. With both its own data and publisher data being matched up within the DMP, General Mills said the ad tech was pivotal to untangling audiences from those data sets it can buy against.
Advertisement
"A closed ecosystem needs a DMP," said Souhami. "You can't just wish for the data to be used in an appropriate way. From the advertiser side, having a DMP makes it clear which data you're collecting, what data you're activating and whether it's from first- or second-party sources."
It's a somewhat contrarian view among those advertisers who scrapped their own DMPs in the run-up to GDPR's arrival last year. Then there are those advertisers who replaced their DMP, which are widely regarded as best when used to reach new or anonymous audiences, with customer data platforms, which tie to data to a single customer profile. But not all DMPs are the same, to Souhami's point. An evolved DMP that has integrated identity management and cross-channel management options such as offline and CRM.
Sign up to get the day's top stories at 6am eastern.