Gamers' view YouTube Gaming and Twitch: 'The 1992 console wars all over again'
September 1, 2015 • 4 min read
YouTube Gaming has the potential to truly compete with Twitch, but it won't be easy, according to multiple gamers active on both YouTube and Twitch.
On Aug. 26, Google officially launched YouTube Gaming, a streaming site and app dedicated to gaming-related content on YouTube. A direct response following Google's failed acquisition of Twitch, which ultimately sold to Amazon, YouTube Gaming features a huge live streaming component as well as access to a vast array of on-demand content that is frequently uploaded to YouTube.
And make no mistake, gaming is huge on YouTube. For instance, an infographic released by video marketing tech company Zefr last November showed that eight of the top 10 trending topics on YouTube during that month were gaming-related. Additionally, according to data from Tubular Labs, there were roughly 420 million videos uploaded to YouTube in the past year, 16 percent of which were gaming-related.
Twitch is no slouch, either. According to the company's last-reported numbers, it has more than 100 million unique visitors per month. Independent data from Quantcast pegs it at 65.6 million global uniques, and according to a comScore spokesperson, "exceptionally high" engagement with viewing times rising 70 percent on U.S. desktops in the past two years.
"YouTube is on-demand; Twitch is live content," said Jordan Maron, aka "CaptainSparklez," one of the top-five streamers on Twitch with more than 1.2 million followers. "Those are the only two video platforms [for gamers] because that's where the audience is."
"YouTube built an amazing playground [with YouTube Gaming]," said Dave Rosner, head of marketing at Zefr. "The question is if they can get the gamers to come to the party — and stay."
Early indications suggest legitimate interest from gamers, who are particularly intrigued by the potential access YouTube Gaming offers to YouTube's vast audience.
"The hardest thing to do on the Internet is to get somebody to click a link to check something out," said Craig Skistimas, co-creator of ScrewAttack, which has more than 2.3 million subscribers on YouTube. As Skistimas sees it, ScrewAttack has a better chance of convincing its subscribers to check out a live stream on YouTube Gaming — especially since channel subscribers are notified when a creator goes "live" on the platform — than it would be to make them go to their Twitch channel.
While it's still early, ScrewAttack saw 8,000 viewers for its live stream on launch day. Comparatively, it averages 500 viewers on any given Wednesday.
Another popular feature on YouTube Gaming is not currently offered by Twitch: the DVR. Essentially, if viewers arrives after a live stream has started, they will be able to rewind to watch from the start.
Of course, there are elements of Twitch that YouTube might want to replicate.
"Subscriptions on YouTube equals notifying users when you go live, subscriptions on Twitch is when somebody pays you to support you," said Skistimas. "Right now, on Twitch, that's a successful business model. It would be phenomenal if YouTube added that feature." (YouTube currently offers a "tip jar" on YouTube Gaming's site and will roll it out to other platforms in the "near future," according to a spokesperson.)
There is also a some concern about how YouTube Gaming might affect a gamer's YouTube viewership.
"I would want to know how [live streaming on YouTube Gaming] affects my analytics," said Meghan Camarena, aka "Strawburry17," who has a secondary gaming channel on YouTube and just recently became an official partner on Twitch. Her concern is that an audience at one platform could cannibalize the potential audience elsewhere. "If audience retention is dropping after 12 hours of live streaming — I don't want it to hurt my other scheduled videos."
That said, the interest remains. Camarena said she plans to test the service out, as did Maron, while ScrewAttack is already active on the platform.
The battle — if it ever comes to that — will come down to how successfully YouTube can tap its built-in audience for a service dedicated to one of its biggest content categories. Twitch has become the establishment for many gamers and e-sports enthusiasts, but YouTube and its vast resources should not be dismissed, at least not yet.
"It could be the 1992 console wars all over again," joked Skistimas. "Nintendo vs. Sega."
Images courtesy of YouTube and CaptainSparklez
https://digiday.com/?p=133527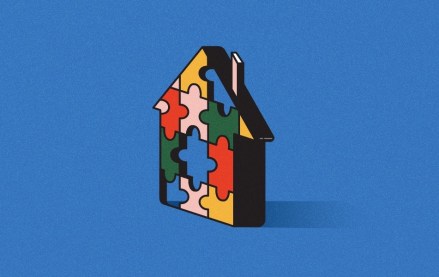 September 22, 2023 • 4 min read
Apartment Therapy's president Riva Syrop took the stage at the Digiday Publishing Summit to discuss the convergence of commerce and sponsorship revenue within its Small/Cool event.
September 22, 2023 • 4 min read
Media execs took stage at the Digiday Publishing Summit to discuss the growing importance of ROI in ad campaigns this year.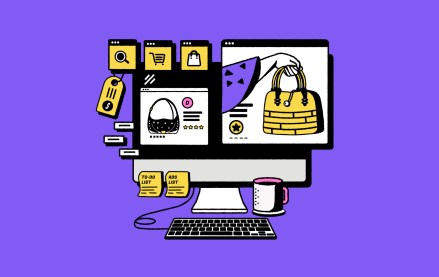 September 22, 2023 • 4 min read
CEO Satya Nadella said AI assistants will be as ubiquitous as PCs and will help users navigate across apps, operating systems and devices.