Future Publishing doubled commerce transactions to top 1 million using search data
April 7, 2017 • 4 min read
Magazine publisher Future, with a portfolio of 50 brands spanning consumer electronics, music and photography, is among the many publishers plowing into the commerce business.
In the last year, Future combed through data to determine what products people search for, and it then created articles that match those individuals' interests, complete with affiliate links. That approach doubled e-commerce transactions in 2016 to 1.1 million, bringing in £4.3 million ($5.4 million) in annual revenue for the publisher, 15 percent of its total revenue.
"The theory is if we write content they want to read and are most interested in, then they will want to buy anyway," said Zack Sullivan, director of operations at Future. The publisher is reliant on search for its commerce strategies, because it's still an effective way of gauging interest in big-ticket items like TVs, mobile phones and computers. Now it's using search data to inform what specific content will drive more transactions.
Many publishers are investing into commerce operations, though they're taking varied approaches. For many publishers, their commerce operations are editorially led. This means the commercial aspects, typically affiliate links, are introduced at the end of the process rather than lead the process. For Future, data and commercial concerns are brought together at the start.
"The importance we're trying to communicate to the industry is the user journey and where you sit in the purchase cycle," said Sullivan. And that is about much more than sprinkling Future's sites with affiliate links, he added.
That strategy has been applied to Future's consumer electronics site TechRadar, where roughly 70 percent of the content published has a commerce element. A news article about how the iPhone 8 launch event will compare to previous Apple product launches doesn't signal someone is in the market to buy as much as reading an in-depth review on the new Samsung Galaxy S8, which will pull in price comparisons from different retailers at the top of the article.
Future's tech platform, Hawk, gathers 45,000 API feeds from retailers, including Amazon, John Lewis and Carphone Warehouse, matching up the most relevant tags in the feeds to the page script to surface the most competitive deals for each article. There are some 200 different commerce elements that can be added to the page depending on what need the content serves. This could be price comparison feeds within an article on the latest handset, or discounted deals on a product within a buyer's guide.
Future doesn't fulfill the orders. Instead, it sends the user to the merchant. The publisher takes anywhere between 2 percent to double digits, but it's a high margin, according to Sullivan.
Buoyed by its commerce capabilities, Future launched T3 Baby two weeks ago, a site that's a complete diversion from its regular content of consumer electronics, music and photography. "This is our first site designed to suit an e-commerce need. The question was, how can we build the architecture for this type of user?"
By finding the most common search terms around new parenting, T3 Baby creates simple buyer's guide content, like the top 5 pregnancy pillows, the top 5 baby car seats, the 5 best baby monitors. According to Future, people were making purchases the day the site went live.
"The results have been better than expected, we were surprised how quickly people started transacting, but we've been heavily in e-commerce for three years. We know what users are trying to do; the subject matter is different but the intent is the same." The content will adjust to fit buyers' needs in more niche areas, like the top five baby strollers that are built for running, for instance.
Future has a centralized team of eight people, an e-commerce director, plus a licensing team to manage merchant deals, and an e-commerce editorial team, as well as additional people who sit within the individual brands.
But there's a balance to be struck: prioritizing e-commerce can cannibalize the conventional display ad business. If someone clicks to complete a purchase, they are not clicking on an ad. In December, when daily e-commerce transactions doubled to about 10,000, Future directed too much editorial and audience acquisition resource to e-commerce, writing buying guides to cash in on Christmas shopping. "It had a heavy impact on the ad impressions we served," said Sullivan. Although it was hard to attribute how much of a hit they took as a result of the e commerce focus, the team has learned its lesson.
"We now we A/B test everything before wider roll-out. Media owners have realized there's no silver bullet. It's a matter of constant incremental gains through several revenue streams. E-commerce is more incremental; it's a high-margin product," he added.
https://digiday.com/?p=231070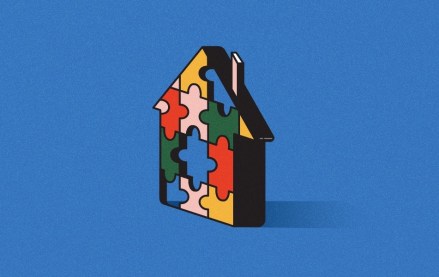 September 22, 2023 • 4 min read
Apartment Therapy's president Riva Syrop took the stage at the Digiday Publishing Summit to discuss the convergence of commerce and sponsorship revenue within its Small/Cool event.
September 22, 2023 • 4 min read
Media execs took stage at the Digiday Publishing Summit to discuss the growing importance of ROI in ad campaigns this year.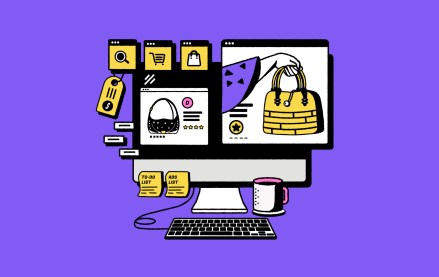 September 22, 2023 • 4 min read
CEO Satya Nadella said AI assistants will be as ubiquitous as PCs and will help users navigate across apps, operating systems and devices.