Serial media entrepreneur Fred Seibert has been busy lately. But then, he's always been busy: Seibert was one of the first executives at MTV and helped run Hanna-Barbera, where he was responsible for the most successful cartoons of the 1990s. He went indie after that, launching Internet TV company Next New Networks in 2007 and investing early in Tumblr.
Seibert, whose Frederator Studios operates the Cartoon Hangover YouTube channel, was just tapped by HLN — formerly Headline News — to create an animated news show, "I Can Haz News Toons." This week he also signed a deal with British animator Simon Tofield, creator of Simon's Cat — the second-most popular cartoon channel on YouTube — to handle advertising and distribution.
Digiday caught up with Seibert to discuss the state of Internet TV and why we're currently living in a "golden age of animation." Excerpts:
You've said this is a golden age of animation on the Internet. Explain.
Take Simon's Cat as a really great example. As a producer, when a creative person comes in to me with a piece of animation in it with no dialogue whatsoever — it's virtually a silent film from 1925 — I almost always say "no" without thinking. Simon didn't make Simon's Cat to make producers happy, though. What the Internet does is, it introduces all sorts of creative output that has no obviously -commercial value in the traditional marketplace. As soon as you bring in new creative people in droves, anywhere, the world changes.
What's the plan for Simon's Cat? Is this an advertising play or a distribution deal?
In order for advertising to be valuable, you have to first optimize your distribution opportunities. Over the five or six years that Simon's Cat has been there, they had millions of viewers who have come and faded to somewhere else. Reintroducing those millions of viewers is job one. Job two is we know there are billions of other cat people out there, not just in the U.S. but all over the world. Third, we have to go where the most valuable viewers are.
How do you do this?
It's working with them to idealize their programming — not only what you make but when you post it, how often you post, what you post around it. Defining yourself as a brand is the beginning of that process. Branding means: look a certain way; be dependable to the audience rather than predictable; give them something they can recognize and grab onto and remember; create some kind of loyalty. Social is place where we can grab up the most loyal users — we run something around 50 Tumblrs that are part of the Frederator or Cartoon Hangover combines. Lastly is an incredibly focused and data-driven promotional effort. If you are a Brony, maybe you will like this horse episode of "Bravest Warriors."
What's the mobile piece?
Whether we like it or not, mobile is a huge piece of the puzzle, but it is a less-valuable piece of the puzzle at the moment from a dollars-and-cents point of view.
Certainly as mobile continues to grow, it will become a more valuable piece.
Clearly, everyone is trying to solve that problem. In general, the notion of what is appropriate video advertising has been in flux for seven years and continues to be in flux. YouTube is bringing in more and more mobile advertising out there. Whether it's bringing it in at a price any of us think is the right price is a debatable point and is one that will work itself out in the marketplace. It's beyond my pay grade to set those prices.
Why do you think the value of mobile advertising is out of balance?
Advertisers are the most conservative people in the media ecosystem. Always have been for 100 years. They're going to go into the newest part of the medium — mobile — with a certain amount of trepidation, keeping their prices as low as they feel they can. Which, as an advertiser myself, I don't blame them for at all. As it proves its value more and more to media folk, it's going to prove its value to advertisers in terms of building the values of their brands and selling their products — and they're going to pay more for it.

HLN tapped you to create "I Can Haz News Toons," an animated show as part of its new slate. What's going on there?
Increasingly, the audience defines news headlines in terms of social headlines rather than New York Times headlines or AP headlines. The show that we're doing is based around the notion of what happens in political panel cartoons, moved into the world of moving pictures.
Where do you see social and TV coming together?
What I'm interested in is the interactions going on between people in the immediate term of live and how that is going to redefine Internet-delivered television. We have spent so many years thinking about on-demand. We are now really seeing what happens when you take a live broadcast and you put a social layer on it through Twitter. I'm not so interested in the "second screen" experience as much as the discussion.
You're also the executive producer of the wild cult hit "Adventure Time." Are you surprised by the show's success?
Shocked. I didn't want to make it initially. It fell outside my recognition pool. It didn't look like the way I had determined in my old-man way that commercial cartoons were supposed to look. And it didn't act the way cartoons had acted for 50 years. It looked like it was influenced more by cartoons before Disney than after. And it was. And he was one month out of college, so I was like, "Oh, he's making an art film." Luckily, my development team has been with me for many, many years. They pulled me aside and started yelling at me. I agreed with them, and as soon as footage started coming out, we realized what we had was not just the magic of a successful film but the magic of the future.

You've been in on the ground floor at MTV, Tumblr, Internet animation. Any tips on how to keep innovating into your 60s?
What I've tried to do is keep myself surrounded by young people. The young people around me are my teachers just as I'm their teacher.
You have to check some pride at the door, I'd imagine.
I have no pride. [Laughs.]  When I was young I had a reputation — not a positive one — about being certain I was right all the time and being incredibly arrogant about it. Now I believe I'm right at any given moment, but history tells me that on a really good day, no matter what I'm saying is wrong eight out of 10 times. A bunch of things I said today will probably be proven wrong in the not-too-distant future.
https://digiday.com/?p=67177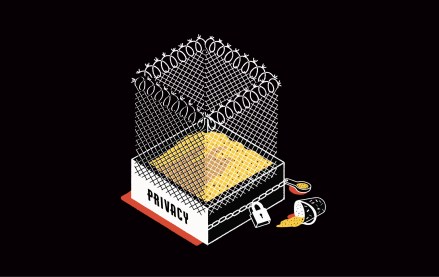 December 4, 2023 • 4 min read
FLEDGE stands for 'First Locally-Executed Decision over Groups Experiment' and makes ad auction decisions in the browser, rather than at ad server level.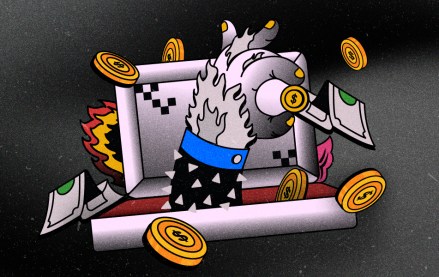 December 4, 2023 • 7 min read
A look at the genesis of ad tech, from the first online display ad in 1994 to the dotcom crash.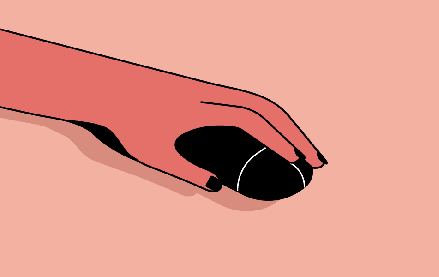 December 1, 2023 • 3 min read
People claim that the role of chief diversity officer is vanishing. However, AI is booming, and the CDO can help ensure responsible AI.