Media Buying Briefing: Four trends that will shape the agency business in 2021
January 11, 2021 • 5 min read
•
•
This Media Buying Briefing covers the latest in agency news and media buying for Digiday+ members and is distributed over email every Monday at 10 a.m. ET. More from the series →
Welcome to the Media Buying Briefing, a new weekly feature for Digiday+ members that goes deep into the world of media buying and media agencies, including the news, developments and trends impacting everything from the major holding-company shops owned by IPG, Publicis, WPP, Dentsu, Omnicom and Havas, as well as independents as big as Horizon Media, but also smaller agencies all over the world.
We're making this new briefing available to anyone for the first two weeks (this one and next), after which it will be exclusively available to Digiday+ members. Join Digiday+ now to prevent losing access, and use promo code MEDIABUYING for 10% off a 1-year membership.
Hi, I'm Michael Bürgi and I'll be writing the Media Buying Briefing for Digiday. I've long paid attention to media agencies over the course of my career as a journalist — I worked my way up the masthead at Mediaweek over the course of 17 years, the last seven as editor-in-chief — and media buyers formed the core of my sourcing as a reporter and editor.

Truth is, the media agency world is under fire from all corners of the communications ecosystem. Some of it is the result of letting enemies (i.e. consultancies) get stronger and better equipped, some of it is the result of massive change and upheaval to traditional ways of doing business — which media agencies have been slow to respond to.
I see four major challenges to the media agency community — and the opportunities that lie within them.
E-commerce As brands, retailers (and Amazon) strive toward building relationships that include shelf space, online sales and media advertising opportunities, media agencies struggle to offer value in those exchanges. Ultimately, agencies need to build up this area of expertise in order to guide their clients (the brands) on how to best harness e-commerce opportunities, which now account for $1 of every $5 spent in retail.
Data/Identifiers: With the demise of the cookie, there's a race underway among dozens of ad-tech players to find the next identifier for consumers. It's early in the race, but it's exactly the right moment for media agencies — whether through the 4A's or IAB or individually even — to ensure that whatever system(s) win(s) out, it incorporates the elements that enable agencies to get the information they need to be a successful agent for their client. And no matter the winner, agencies need to demand clear consumer consent for data harvested.
Remuneration: If agencies, media or creative, don't soon improve on the dwindling returns they are paid for work on behalf of clients, they will be whittled out of existence by procurement specialists and consultants. Problem is, how to get clients to agree to terms that take them out of the catbird seat at a time when every brand is cost-conscious? There are no easy answers — should project work take over for retainer-based deals?— but that doesn't mean they shouldn't be sought out. Take a look at this story from Digiday senior news editor Seb Joseph that underlines some of the challenges facing agencies.
Post-Pandemic: When the coronavirus crisis hit last year, virtually every "normal" way of doing business was thrown into disarray and turmoil. Media buying and planning was disrupted because consumer habits were upended from quarantine life and the negative impact on content production. To boot, like most other industries, agencies have had to figure out how to work mostly from home. How they respond this year and beyond will certainly have long-term repercussions and impact on the future of work.
COLOR BY NUMBERS
In a late December column in Forbes, industry research consultant Brad Adgate rounded up the estimated ad predictions for 2021 from the three major forecasters (MAGNA, Zenith and GroupM). They are:
MAGNA predicts U.S. ad revenue to grow a relatively anemic 4% to $230 billion, mainly on the power of digital media which is forecast to grow 8%.
Zenith predicts U.S. ad revenue to an even weaker 3.2% to $236.7 billion, again based on the growth of digital at 9.6%, which Zenith predicts will comprise 57.6% of all ad revenue.
GroupM's prediction is the most optimistic (gotta keep Mark Read happy lest he mash your agency together with another), with 6.2% growth to $242.2 billion, of which digital's 14% growth will amount to 54% of all ad revenue.
TAKEOFF AND LANDING
Havas Media received some good and bad news last week, retaining North American media duties for pharma giant Sanofi. It had also pitched the global account, but lost out to Omnicom Media Group, which took that business away from incumbent Mindshare of GroupM.
Numerous media agencies sprang into action last week to put a halt on media spend during and in the wake of the storming of the Capitol by mobs of Trump supporters, wrote Digiday senior marketing editor Kristina Monllos. Given how uncertain the next 10 days may be, expect agencies and brands to be at the ready to do so again until well after the inauguration of president-elect Joe Biden.
DIRECT QUOTE
"The images we are seeing and the conversations we are all having in response to yesterday's mob scenes are unsettling. For many among us, they will cause real anxiety, so please remember that IPG offers resources to help our colleagues in times of crisis. We will continue to watch events as they unfold in order to ensure your, as well as our collective, well-being. These are undeniably difficult times and many people are understandably alarmed and in pain. We'll get through this the only way we can, by coming together."
– IPG CEO Philippe Krakowski, in a letter to IPG employees posted on LinkedIn the day after mobs stormed the Capitol.
SPEED READING
Bloomberg reports that FCC Chairman Ajit Pai will not pursue an effort pushed by President Trump to minimize the liability protections for social media companies. Conservatives have accused the social media firms of censoring their voices.
A CNBC story covered the FTC's settlement with mobile firm Tapjoy over mobile users' complaints it falsely advertised game prizes and rewards that weren't given them. The settlement also pointed to Apple and Google for enabling the behavior.
Roku is becoming a bigger force in the streaming business, reports Variety, having enjoyed a 2020 that saw its active accounts jump 39% to 51.2 million.
https://digiday.com/?p=388097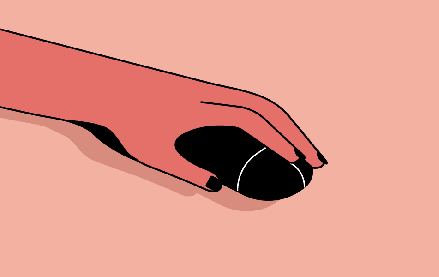 December 1, 2023 • 3 min read
People claim that the role of chief diversity officer is vanishing. However, AI is booming, and the CDO can help ensure responsible AI.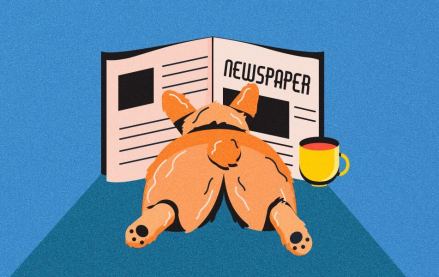 November 30, 2023 • 4 min read
Digiday+ Research found that publishers' programmatic ad revenue didn't quite live up to expectations this year, but they still see it as a growth area.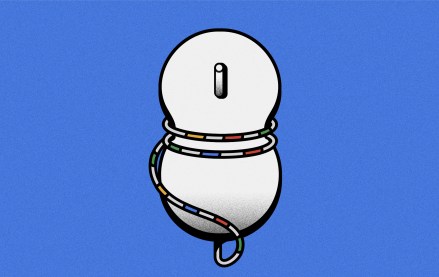 November 30, 2023 • 13 min read
For a couple of publishers, referrals from Google are down upwards of 60%.