The Financial Times promotes 'the new agenda' in a new brand marketing campaign
September 17, 2019 • 3 min read
The Financial Times has been paying close attention to what growth beyond 1 million paying readers looks like, after crossing that milestone this April. Like a lot of publishers, the key lies in reaching younger audiences and building subscribers overseas.
In order to do that, this week the publisher launched a global-brand awareness campaign tied to driving subscriber acquisitions, which involved dropping the paywall for a day. "The new agenda" campaign is the FT's aim to position itself as value-driven and emphasize the reporting it's already doing that covers business and political disruption and fragmentation. For instance, the campaign will promote reporting on areas like the need to change corporate purpose and how advertisers should take more responsibility for cleaning up the web.
"This is big for us because it's the FT updating what it's for," said Finola McDonnell, chief communications and marketing officer. "It's not repositioned itself in over a decade — where FT readers have been focused on stability after the financial crises — hence the merit of dropping the paywall to show an authentic representation of the brand. We want to be out there in a more value-driven space."
All FT content will be open access from 4:00 p.m. September 17 to 8:00 a.m. September 19, U.K. time, so global readers all get a full 24-hours-worth of access. The FT, whose entire business model is based on creating journalism worth paying for, doesn't drop its paywall lightly: the last time was in 2015 as part of celebrations for the FT's acquisition by Japanese media group Nikkei.
Unsurprisingly, traffic increased 40% when it last dropped the paywall. The publisher wouldn't share specific traffic numbers but hopes to improve on that previous record. Average conversion rate currently from trial subscribers to full subscribers is 50%, a figure it hopes to maintain during the offer.
According to McDonnell, as part of this campaign, the FT will dial up the brand-awareness activity in the U.S. where the brand is less well known than in the U.K., with the plan to drive subscribers further down the line. While it wouldn't share the number of U.S. readers, 70% of FT readers are based outside the U.K.
Global advertising will run until the end of October and include out-of-home, digital, mobile and display, featuring ad copy taken from the FT's journalism and aimed to fuel debate, like how to make air travel sustainable, or how to feed the planet. Although McDonnell expects the brand campaign to last roughly two years as it iterates.
For the first time, tying the brand-marketing campaign with subscriber acquisition clearly shows how the FT is internally and externally aligning all business around this focus. There are a lot of moving parts in tying the operations together, especially in different regions. Subscription growth has been relatively consistent, which meant combining these objectives hasn't been as much of a necessity, said McDonnell.
"My ambition with the brand is to create a consistent narrative around the world," she said.
Publisher brand-marketing teams need to be aligned with the subscription acquisition teams, said Rob Ristagno, CEO and founder of management consultancy The Sterling Woods, otherwise the danger is publishers will see high numbers of trial subscribers who come in off the back of a brand-marketing campaign but quickly churn. In its U.K. market, the FT brand is well known and its focus narrow enough for people to know what they're signing up for, but building up awareness in new markets will put pressure on this, he added.
According to McDonnell, there are existing FT products that already embody "the new agenda." For instance, "Moral Money," a content vertical launched in June focused on environmental, social and corporate governance sectors, and how people can invest their money more sustainably. A weekly newsletter, "Tech Scroll Asia," with the FT and Nikkei, covers the rise of tech in Asia and how it's challenging Silicon Valley.
"This has been an organic process where the slogan fits with many things the FT is doing," she added. "Now it's about subtly, organically threading this through everything we do."
https://digiday.com/?p=346515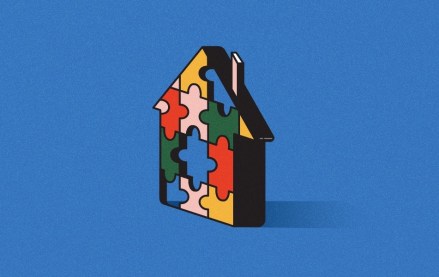 September 22, 2023 • 4 min read
Apartment Therapy's president Riva Syrop took the stage at the Digiday Publishing Summit to discuss the convergence of commerce and sponsorship revenue within its Small/Cool event.
September 22, 2023 • 4 min read
Media execs took stage at the Digiday Publishing Summit to discuss the growing importance of ROI in ad campaigns this year.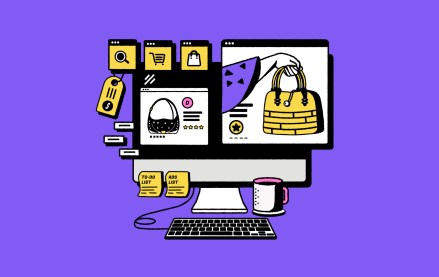 September 22, 2023 • 4 min read
CEO Satya Nadella said AI assistants will be as ubiquitous as PCs and will help users navigate across apps, operating systems and devices.