Financial Times' John Ridding: Every publisher needs a subscription strategy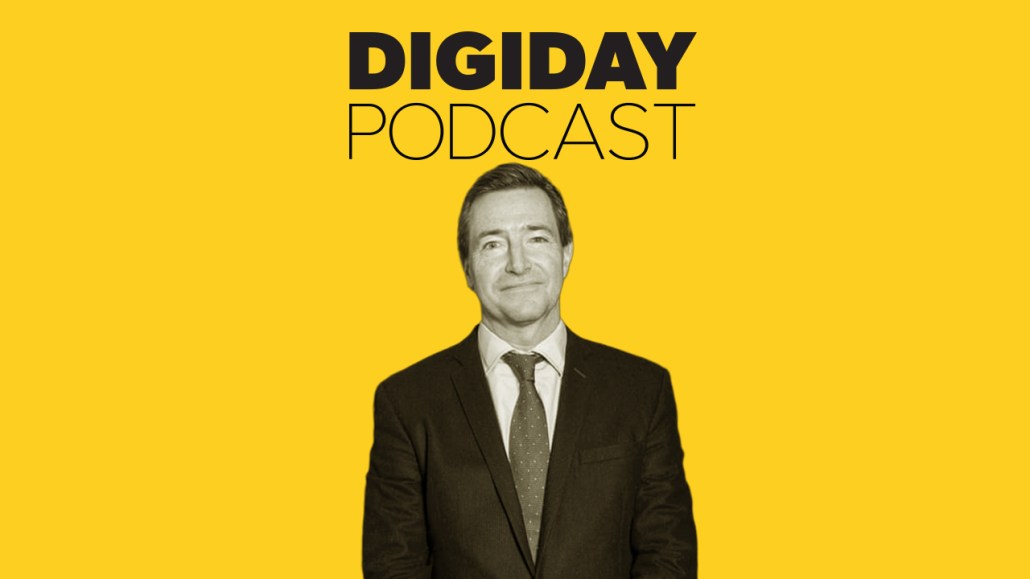 Subscribe: iTunes | Spotify | Google Play | Stitcher | Anchor
The Financial Times has long charged readers for access to its content, and recently reached 1 million subscribers.
But for CEO John Ridding, the road to 1 million is much harder than it looks.
"It's highly necessary but very difficult," said Ridding on this week's Digiday Podcast. "We were pioneers in this area, and it was lonely out there in the paid-for journalism land. It becomes apparent to other publishers that paid-for journalism is important. It's very hard for any publisher to have a viable strategy that doesn't involve some kind of paid-for component. It's a lot easier understood than done. It takes a long time to build the technology, technique, the expertise and build a relationship with readers to get them into a subscriber relationship."
Ridding talked about the biggest growth areas for the FT going forward, why the publisher's relationship with Facebook has been consistently difficult and more. Edited highlights below.
Facebook has a problem.
"[The relationship with Facebook] has been difficult. We've been making a case for a long time with Facebook and others that they should do a better job of creating a supportive environment for paid-for journalism. The spread of fake news has damaged the ecosystem. While it's true that they're investing significantly into trying to address some of these problems but it's like whack-a-mole, where you deal with one source of fake news and another pops up. Enabling publishers to have the ability to make their content available on their terms in areas of the platform [will be helpful.]"
There is a big opportunity in B-to-B.
"[FT's] first acquisition ever was Money Media 10 or more years ago. That fit a pattern that we have a lot of success with, which is to take a specialist area in digital premium content and take it global. There's a lot of opportunity for FT with the infrastructure and global power to find these specialist areas."
It shouldn't be hard to find a differentiating factor.
"We have a successful B-to-B operation but we do have a successful consumer operation. We have several hundred of thousands individual subscribers and several hundreds of thousands that are more B-to-B. As long as you have a differentiating factor, something that a reader values, the subscription model is viable. It could be a particular brand feature, a columnist or a subject. If you don't, there's a fundamental problem that goes beyond the inability of a subscription model."