'Reach and return': The Financial Times is making its paywall leakier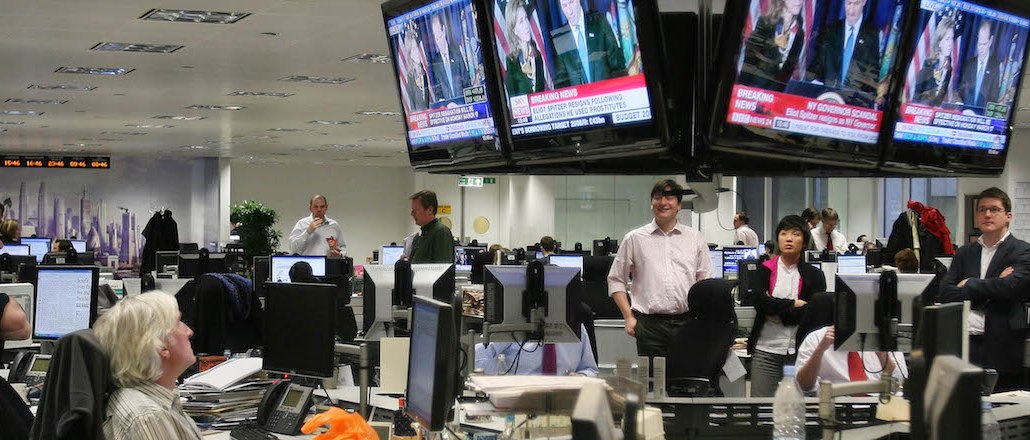 Last spring, the Financial Times altered its former metered access model and introduced paid trials, letting users pay £1 ($1.42) for a month's access to content. At the same time, the newspaper also changed its policies toward social platforms and began making more content free to people coming to its site from Google, Facebook and Twitter. It launched on Apple News last November.
The reason for the change: After years of success and steadily growing subscriptions, growth had started to slow around three years ago, according to B2C global managing director Jon Slade. This is largely because it had scaled back on how much content it was allowing outside the paywall.
"We have a strategy of reach and return," he said. "Paid trials optimize our return, and we've seen healthy growth in our subscriptions business there. But we also want to extend the reach of our journalism globally. Two-thirds of our subscribers are outside the U.K., and we think there is more potential to build that."
That's why, rather than choosing a selection of articles that people could access for free, it started letting people who came across an FT article via Google search access three articles a day. One article a day if they came via Facebook or Twitter. Traffic from social platforms has since risen 80 percent, according to the publisher.
In January, its social media traffic hit a record high of an estimated 327,000 monthly visits on desktop — up from 160,000 last March, according to SimilarWeb.
But it wants to do more. It's now "experimenting in earnest" with distributed content on three main platforms: Google's Accelerated Mobile Pages (AMP) and Apple News, and it will start using Facebook's Instant Articles at the start of April, according to Slade. "We recognize that we want people to sample our journalism more and get back into that habit."
Slade said it's still waiting to get the analytics it wants from Apple News before it can figure out its impact, though he added that it's having "promising" conversations around subscriber authentication and other ways of measuring audience uptake.
Google AMP offers more monetization potential due to its ads offering, while Facebook is more of an audience-development tool, he said. Facebook is now letting publishers test newsletter sign-up messages at the foot of their Instant Articles, and the FT is keen to test it. "That's encouraging because it shows Facebook is listening to publishers, and if we can't put paywalled articles on there, fine, we'll accept the reach, but the newsletter sign-up offering would be great for us," he added.
The 128-year-old newspaper has reached its highest-ever paid circulation for print and digital products: 780,000 subscribers, up 8 percent year on year, according to Deloitte. Digital subscriptions are also growing and have risen 12 percent year-over-year to 566,000.
Of course, it wants to grow beyond that, but it doesn't want "scale for the sake of scale," said Slade. "We could treble our traffic overnight if we made all our journalism free to access, but we're interested in the quality of the visits. Everything we do is driven by analytics, and we need to reach people on social platforms in thoughtful ways," he added.
Going hand in hand with these social efforts, Slade has also brought in former chief operations officer of Dentsu Aegis Network's programmatic arm Amnet Sacha Bunatyan as global B2C marketing director to lead the FT's subscriptions growth. She joined the team last week and will be responsible for acquisitions, audience development, CRM and e-commerce and operations.
"It's quite unusual for this kind of company to have data at the center," said Bunatyan. "The FT's chief data officer is on the board of directors, which shows how important the customer- and data-focused approach is. The conditions for driving better audience segmentation are already in place."
Toward that end, she said she plans to focus on audience management, segmentation and tailor-made, consistent communications with customers. "Everything from our brand messages to our creatives to the way we buy media or engage with clients or social media platforms, and email," she said. "Everything will be more specifically targeted to each type of audience and will engage with them at the right time."
https://digiday.com/?p=165112