Watch out, YouTube: Facebook's new video section has publishers excited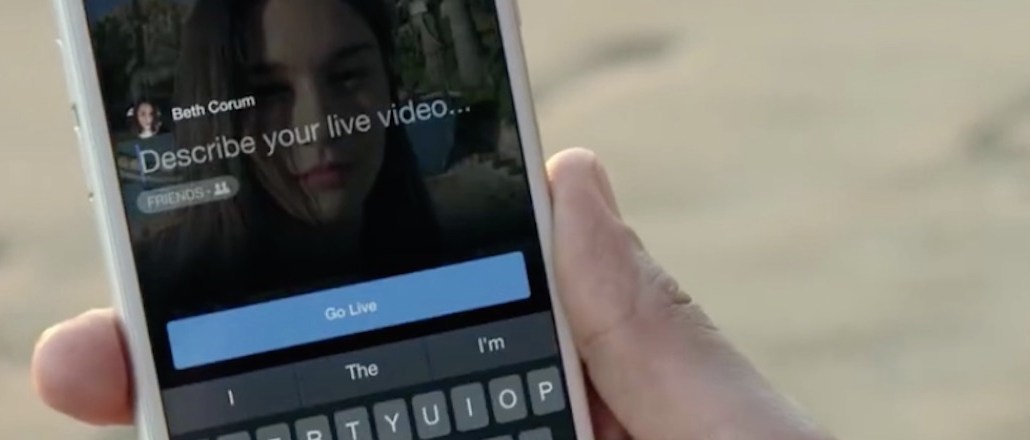 Facebook has quickly become a video juggernaut, and it's about to put video even more front and center.
The platform is adding a tab to its mobile app dedicated solely to video. While both live and on-demand videos will be organized — and searchable — by topic and interests, as well as the pages and people users follow, live is getting priority placement at the top of the section. If users search for content or scroll to the bottom of the section, they will see on-demand clips. Other new features include the ability for users to notify friends of a live stream they're watching as well as an interactive map that allows users to find and watch live streams from more than 60 countries.
"People love consuming live videos in the news feed, but we recognize that sometimes they're just coming for video," said Fidji Simo, head of product at Facebook. "We wanted to give them a dedicated space for what's going on right now."
Live video is a hit for Facebook, which said users on average spend three times longer watching live videos than on-demand clips. Live videos also receive 10 times more comments, the company said.
"All of these things show Facebook's commitment to making this innovation work, and obviously they're not satisfied with us just putting up live content, they want to help us drive people to the content," said Jess Cagle, editorial director for People and Entertainment Weekly.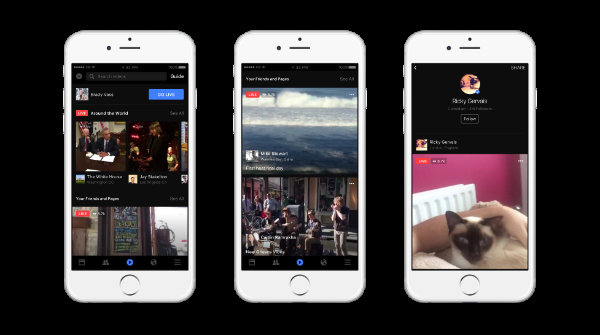 With Facebook Live's ease of use and global reach, publishers ranging from The Washington Post to People and EW have been quick to adopt the format. The new features announced today, which will roll out over the coming weeks, are expected to drive even more people to live and on-demand content.
"I just don't see how it won't increase viewership," said Julie Hansen, president and COO of Business Insider. "They're making it more obvious on the platform. Unless users have zero interest, it's going to increase viewership."
The real opportunity, however, is in how a dedicated video section could open up a revenue stream for publishers. Up until now, video publishers' only path to revenue on Facebook was through the platform's Suggested Videos product, which allows users to watch related videos to the one they're already watching. So far, Suggested Videos is not raking in the cash for many publishers, according to The Wall Street Journal. Business Insider said revenue from Suggested Videos grew 50 percent from February to March, but the amount is still a "small fraction" of overall video revenue.
"Facebook's focus on the user experience sometimes means the financial payoff takes longer," said Hansen. "But it's better in the sense that they are focusing on building a good, long-lasting user experience that will eventually be monetizable."
Across the board, publishers remain optimistic about the potential for Facebook video — both live and on-demand — to be a meaningful contributor to the bottom line. The new car scent hasn't worn off just yet.
"I'm hopeful [the new video section] clears up a path," said Micah Gelman, editorial director of video at The Washington Post. "They're definitely on the right track to get more eyeballs to video, so that should set them up — and the rest of us up, too — to bringing in more revenue."
For its part, Facebook is aware of the need to develop a video-ad revenue pipeline that can compete with YouTube. "We just rolled out [Facebook Live] and you can see the updates we're making," said Simo. "We're committed to finding a monetization model that works."
https://digiday.com/?p=170845