Facebook's latest video measurement glitch adds to error-prone reputation
November 8, 2019 • 4 min read
•
•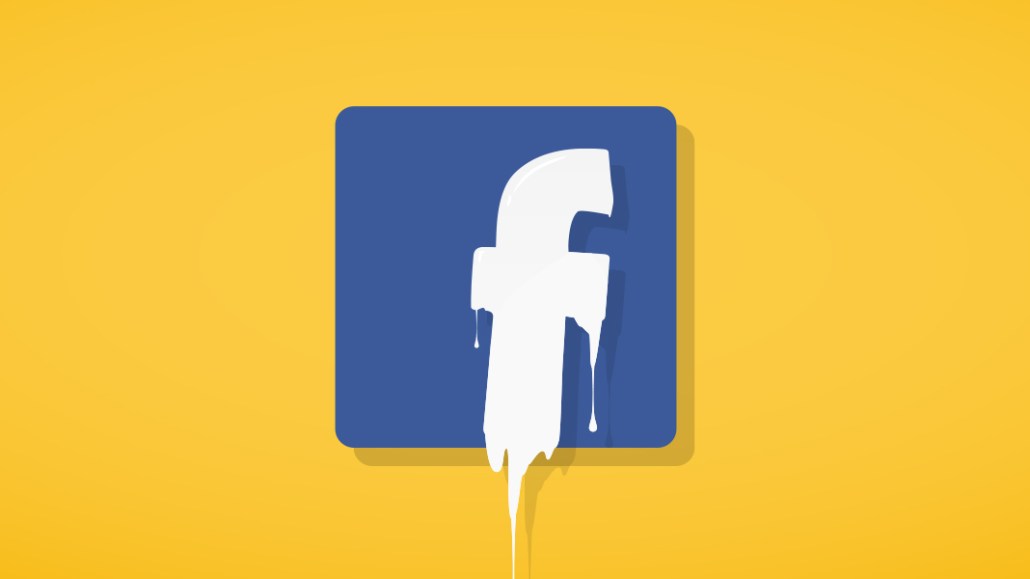 Facebook failed to count organic video views for a full weekend in October. Publishers, individual video creators and marketers view the outage as emblematic of both how nascent Facebook's video platform remains and how error-prone it continues to be.
From 1 p.m. PT on Oct. 25 until 1 a.m. PT on Oct. 28, Facebook was not able to count organic video views, according to a notice the company posted to the video publishing and analytics tools that it provides to companies, screenshots of which were shared with Digiday. The technical glitch only affected the reporting of videos' organic view counts, not the delivery of videos or the insertion of ads into videos.
"On Oct. 25, we experienced a data logging issue that caused a temporary outage recording organic video view metrics. The issue did not impact ad breaks revenue, distribution, impressions, engagement, paid metrics, Instagram metrics or Ads Manager metrics. We know our partners depend on accurate reporting, we take this very seriously, and our teams are working to ensure this doesn't happen again," said Jeff Birkeland, head of creator and publisher experience at Facebook, in an emailed statement.
The immediate impact of the outage is considered to be minimal, according to publishers, creators and agency executives. Publishers and creators did not lose revenue as a result of the outage. Meanwhile, marketers are conditioned to have all but given up on getting organic reach on Facebook, so a couple days' worth of unmeasured views is unlikely to amount to much of an impact on overall organic view counts, according to multiple agency execs.
However, considering that the outage lasted for two-plus days, there could be longer-term, indirect effects on how companies' and creators' video performance is judged. Additionally, the outage marks the latest in a series of technical issues with Facebook's video platform that contribute to concerns about its reliability. "I saw that message [notifying people of the measurement outage] and laughed since it seems like it's been buggy for months," said one creator.
Evaluating the organic performance of any show episodes or branded video campaigns that debuted around the time of the outage — which coincided with the final weekend before Halloween — would need to take into account that reporting gap. That would also be the case for any evaluations of organic Facebook video view counts for the entire month of October and any comparisons made with previous months.
Since Facebook is not able to recover the uncounted organic views, there's no way to know how many organic video views went uncounted, but companies can try to estimate views based on past performance in order to account for the missing view numbers. In a previous article published by Digiday, First Media president Sharon Rechter claimed that the publisher effectively lost more than 100 million organic views on Facebook in October because of the social network's technical glitches. As of press time, Rechter had not responded to a later email asking whether the Oct. 25-28 outage was what she had referred to.
The error adds to a general unease with platform-provided measurements, particularly among marketers. "Marketers make decisions based on expected outcomes, and if they can't trust the data surrounding those outcomes implicitly, it certainly invites a new layer of scrutiny," said an agency exec.
Facebook's video platform, in particular, has cultivated a reputation for being error-prone. The company's history of measurement errors dates back to September 2016 when it was found to have miscalculated videos' average watch time for two years. That error led a group of advertisers to file a lawsuit against the company; Facebook settled the lawsuit in October 2019.
The errors have extended beyond measurement. Earlier this year creators told Digiday that there was a bug during the first quarter of 2019 that affected the reach of their videos on Facebook, negatively impacting their videos' viewership and resulting revenue. Facebook's video publishing tool Creator Studio has similarly been a source of frustration for creators and publishers. In June and July, the tool suffered a series of outages and stopped functioning altogether for a period of time, Digiday previously reported.
"It's buggy all the time. We're dealing with it all the time," said one media exec of Facebook's video platform.
https://digiday.com/?p=352154
October 2, 2023 • 1 min read
•
•
The publishers who attended DPS were focused on the potential upsides of applying the technology to their operations while guarding against the downsides.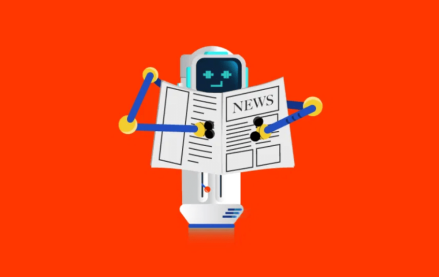 October 2, 2023 • 4 min read
•
•
Now that ChatGPT users can surf the internet for information, some publishers are reconsidering the weight of the issue.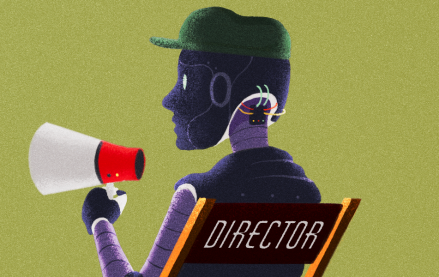 October 2, 2023 • 5 min read
•
•
As Meta makes celebrity-like chatbots, ChatGPT learned to "hear," "see" and "speak" while Spotify is piloting AI-translated podcasts.