'Less than a McDonald's happy meal': Facebook's video ad breaks aren't working for creators
November 19, 2018 • 4 min read
•
•
Facebook opened up Watch to videos from all eligible creators and hosted creator summits in Los Angeles in a bid to get creators to use its products and platform more. But Facebook is failing to deliver where it really matters to these creators (and when it comes to competing with YouTube): Helping them make money.
Facebook's mid-roll ad breaks, for which the platform takes a 45 percent cut, are available to creators in more than 30 countries and in 10 languages. Creators are eligible for the program as long as they have more than 10,000 followers on Facebook and have generated at least 30,000 one-minute views on videos that are at least three minutes long. In September, Facebook touted that two weeks after launching the program, more than 20 percent of eligible publishers and creators joined and nearly 10 percent of those participating made more than $1,000 over those two weeks.
But eligible creators tell Digiday that they aren't making any meaningful revenue from Facebook's ad breaks, even if they have a large Facebook audience. A U.S.-based creator using Facebook Watch said an episodic-show made less than $100 per video when it was distributed on multiple pages that total nearly five million. A U.K.-based creator said that five recent videos, which have accumulated more than 6.4 million views, he's earned "less than the price of a McDonald's happy meal — after currency conversion."
Digiday spoke with six video creators for this story. All of them requested anonymity for fear of endangering their chances to make more money on Facebook.
Part of their frustration is directed at how Facebook is monetizing these channels through its Creator Studio product. Even though a creator's page can be eligible for monetization, ads may not appear until days or even weeks after a video goes up. As one creator said, "you're going to get the bulk of your video views within the first 24 hours due to the way Facebook's algorithm works. It's frustrating when you see a video that's racking up views, but the pending status is there in the back end in the Creator Studio."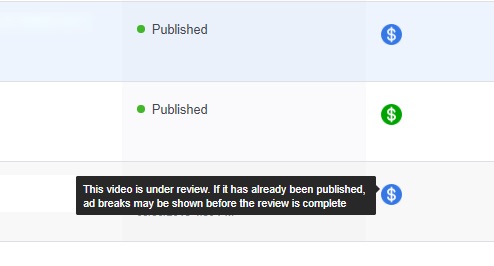 The delayed nature of Facebook's process is by design due to the platform's brand-safety issues. Once a creator selects ad breaks and publishes a video, it's queued up in Facebook's internal system to go under human review. Sometimes that could be two different people, a publisher with knowledge of the matter said. A Facebook spokesperson said the company has experimented with the number of reviewers but confirmed each video undergoes human review. Facebook said it aims for 24 to 48 hours to get approval. One factor of where a creator is ranked in the queue depends on the video's current view count — and therefore could change at any time after the video is published, a Facebook spokesperson said.
Yet, even for Facebook Pages with significantly high volume, the approval process can take days. The creator whose Facebook pages have nearly 5 million followers said most of his videos get approved the same day as posted, but there have been two times where it took an additional two or three days.
This system is not like YouTube, which can un-publish videos until they're approved for monetization. Of course, that's how YouTube has ended up in several brand-safety scandals, from the Times of London investigation "Big brands fund terror" to Logan Paul recording of a dead body in Japan.
While Facebook's cautious style of monetization may please low-risk advertisers, creators remain frustrated.
"Facebook doesn't do anything accidentally; it's a huge company," said the U.K. based creator. "To think that they don't have enough resources to approve your videos is off. Maybe they're prioritizing people that have the potential for a premium ad."
Another frustration is that the earnings-insights page in the Creators Studio is also frequently down, sources said. When it isn't working, it shows a panda instead of the money a creator should be earning:
And yet with all of the frustrations, creators who aren't yet eligible for the program are still interested in the potential ad breaks have for them. A creator with the stage name LGND, who's active on Facebook, Instagram and YouTube, has 2.2 million followers on his Facebook page but is not yet eligible for monetization. "I take care of my Facebook Page so much because I can reach so many people there. I have reached videos with 50 million views, 40 million views, 30 million. I've seen it all. I love Facebook," the creator said.
If eligible, LGND said he would consider investing any money he made to make better quality videos. Other creators argued that Facebook should pay for creators to make videos — it would certainly make them more committed to producing higher-quality work for Facebook.
"If you start paying people, people will invest that money into what they create," said the U.K.-based creator.
Subscribe to the Digiday Video Briefing: A weekly email with news, quotes and stats around the modernization of video, TV and entertainment. 
https://digiday.com/?p=312481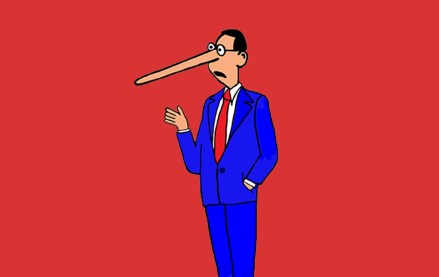 October 3, 2023 • 7 min read
•
•
A new definition for MFAs is available but the vague nature of the guidelines is leading to a lack of standards that might prevent adoption.
October 2, 2023 • 1 min read
•
•
The publishers who attended DPS were focused on the potential upsides of applying the technology to their operations while guarding against the downsides.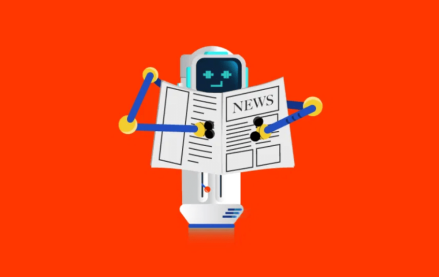 October 2, 2023 • 4 min read
•
•
Now that ChatGPT users can surf the internet for information, some publishers are reconsidering the weight of the issue.