Buyers see potential in Facebook's TV push
February 2, 2017 • 3 min read
Creative Commons
The TV industry might seem stodgy, but it's still profitable enough that social platforms try to mimic it.
Since running out of places to stick ads in the news feed, Facebook has expanded its video offerings in an effort to tap into TV ad dollars. But it'll face challenges. Longer videos could be a boon for marketers, but the news feed will be a difficult place to implement them, users still need to get attuned to the format, and Facebook will have to spend more on premium content before it can reap TV dollars.
"The more they can make themselves like TV, it will certainly better position them for those ad dollars," said Kieley Taylor, GroupM's head of paid social.
Within the last month, Facebook has made several moves that prioritize longer video. The platform tweaked its algorithm to put more emphasis on longer videos, began testing ads that will run in the middle of videos that are least 90 seconds long, gave marketers tools to compare TV and digital ads, and is reported to be developing a video app for set-top boxes. Facebook declined to comment for this story.
"In abstract, it can work, but it has to be rich and compelling content that sucks you in, and that is the challenge," said James Douglas, executive director of social media at Mediabrands Society.
People tend to quickly scroll through their news feed, and most video on Facebook is of low quality, so the platform will have to train users that longer videos in the feed are worth their time. Even with shorter videos on Facebook, it can be an uphill climb to get users to engage for more than a few seconds. GroupM did a study of that found that fewer than 10 percent of Facebook video viewers made it past the 10-second mark. For videos under 15 seconds long, fewer than 5 percent made it past 10 seconds.
But some buyers still believe that Facebook could actually get users to come to the platform with the intent of watching video once the content gets better.
"It is less about training users and more about the onus of the people creating the content itself," said Rachel Fletcher, digital strategy supervisor at RPA. "[Longer video] opens the door for creativity and making sure people vet their creative through 'is this compelling' versus 'we need quick content to put in front of people's faces.'"
But even if advertisers put money into the format, it's unclear if the news feed is the ideal home for videos that are several minutes long.
"The news feed has its own purpose," said Justin Marshall, vp of partnerships and emerging media at Possible. "And the attention span is much different."
With a video app on the horizon and a video tab already live, sources speculated that Facebook will try to get people used to longer video on its main platform before it separates video into its own app and heavily promotes it. That's what Facebook did with Messenger. But the platform still has to get more video of the caliber that will attract advertisers.
"If you look at YouTube and the videos that advertisers want to run in, it is premium produced content," Taylor said. "I think [Facebook] will eventually have to partner with more companies [for whom] video is their foray."
https://digiday.com/?p=220391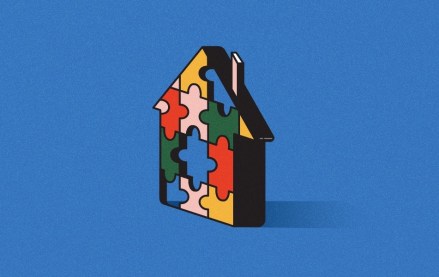 September 22, 2023 • 4 min read
Apartment Therapy's president Riva Syrop took the stage at the Digiday Publishing Summit to discuss the convergence of commerce and sponsorship revenue within its Small/Cool event.
September 22, 2023 • 4 min read
Media execs took stage at the Digiday Publishing Summit to discuss the growing importance of ROI in ad campaigns this year.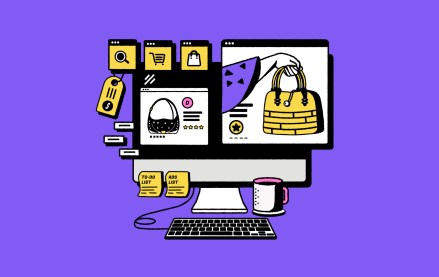 September 22, 2023 • 4 min read
CEO Satya Nadella said AI assistants will be as ubiquitous as PCs and will help users navigate across apps, operating systems and devices.