Watch out, LinkedIn. Facebook is coming for your lucrative recruitment-ads business.
Facebook is planning to allow advertisers to start targeting users based upon their employer and job title starting later this year, according to a recent blog post. The system, currently being tested and slated to roll out in March, is expected to attract job recruitment marketers, putting the social network in direct competition with LinkedIn, according to agency executives.
"Facebook can start going after two things: b-to-b targeting and recruiting. Those are LinkedIn's bread and butter," Jason Stein, president of social media agency Laundry Service, said. Stein said that previously, brands were only able to target ads based upon whether someone liked a company's page. But someone who likes Coca-Cola on Facebook may not be the best candidate for a CMO opening with a beverage brand. Refining searches by employer and job title will make Facebook a viable option for looking for job candidates as well as advertising b-to-b solutions.
"LinkedIn is amazing for b-to-b because business people spend a lot of time on LinkedIn for business," he said. "Facebook has been well in that respect, too, but the content has to be a lot better. You have to be more entertaining."
Matt Britton, CEO at digital agency MRY, said that employer and job title targeting will not necessarily be limited to b-to-b marketing and job recruitment. Brands could use a person's job title and employer to make inferences about their buying habits.
"If consumers used to work at Goldman Sachs, for instance, they're much more likely to have a high discretionary income," Britton said. Luxury-goods brands like Jaguar and Rolex would be likely to market this group, he added.
Still, execs agreed that the primary motivation for Facebook is to lure advertising dollars away from LinkedIn. LinkedIn's Talent Solutions — tools that allows companies to recruit talent and maintain their reputations on the platform — generated $224.7 million in revenue in the third quarter of 2013, more than half (57 percent) of its revenue for that time period. Marketing Solutions — which allows brands and users to promote LinkedIn updates — generated $88.5 million, accounting for 23 percent of third quarter revenue.
"It's also about the slow burn: 'We're a place you're going to want to work when you're ready to work someplace else,'" said Ian Schafer, CEO of digital agency Deep Focus.
The change may make Facebook more alluring to enterprise marketers but less so among certain users. Any time a brand — be it a baseball team or a social network — tries to broaden its appeal, it does so at the risk of alienating its base. Facebook became slightly less popular among young adults in 2013, and flooding their News Feeds with business solutions ads and job listings may having them tuning out even more.
"People go to Facebook to waste time and have fun and to see what people are passing around," Matt Heindl, senior director of social media at digital agency Razorfish, said. "It doesn't seem like a great fit. Facebook is for friends and family."
Others disagreed, saying job and b-to-b marketing has a place on Facebook.
"If you look at the most aggressive job-changing audience, it's millennials, so it's right at the heart of Facebook's core audience," Schafer said.
Britton said that line between Facebook (the social network) and LinkedIn (the professional network) is not as finely drawn for some users.
"A lot of people talk about work on Facebook," he said. "If they do, then they're fair game to have those ads served to them."
Stein said he recently used both Facebook and LinkedIn to try to fill several social media manager openings at his agency Laundry Service. The agency spent $500 promoting a job listing on LinkedIn and received 400 resumes in four days, resulting in seven hires. The agency spent just a fraction of that ($50) promoting the opening on Facebook. The Facebook post generated only "three of four resumes," Stein said, and resulted in just one hire.
Even though the LinkedIn post generated more interest, it was seen by fewer people, indicating a conversion rate far higher than Facebook. For some, at least, Facebook remains merely a social network, not a professional one. Facebook's upcoming ad targeting tweak may change that, however.
https://digiday.com/?p=62304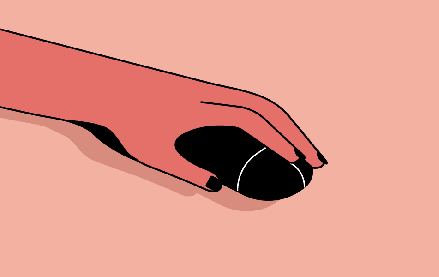 December 1, 2023 • 3 min read
People claim that the role of chief diversity officer is vanishing. However, AI is booming, and the CDO can help ensure responsible AI.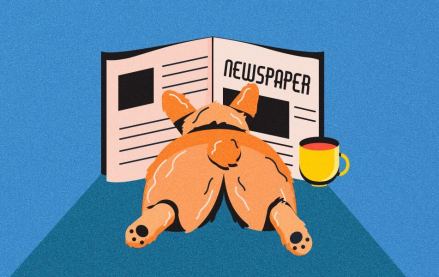 November 30, 2023 • 4 min read
Digiday+ Research found that publishers' programmatic ad revenue didn't quite live up to expectations this year, but they still see it as a growth area.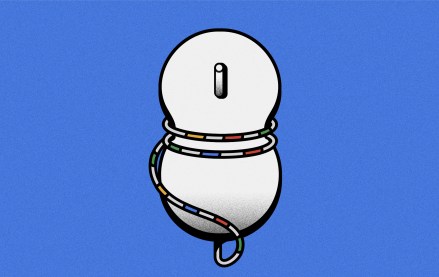 November 30, 2023 • 13 min read
For a couple of publishers, referrals from Google are down upwards of 60%.