What it is: Big data is the term used for datasets that are too large to be handled by conventional databases, like those used for a large retail operation. Big data is booming; as a business and in terms of its sheer mass. By 2009, most business sectors in the U.S. economy had about 200 terabytes of warehoused data for each company with more than 1,000 employees. That's about double the data storage of Wal-Mart in 1999, according to a report by research firm Mckinsey and Company. Not only is the a huge amount of retail data out there, but consumers also share a large amount of anonymous data online via social networks and through their visits to online publisher's websites. All of that data around consumer's purchase, social and Web surfing behavior is of great value to marketers in developing marketing and product strategies. The ad technology industry has developed in large part because of marketer's need for access to that critical data and a way to integrate the insights derived into marketing strategy and media buying. Big data provides marketers with valuable granular and overall trend insights, as they are able to view behaviors and preferences over time, for millions of consumers. Companies dealing with warehousing, analyzing and distributing big data have been some of the most sought-after investments in the tech space during the past few years.
How it Works: Third-party data providers index the attributes, Web-surfing behaviors and purchasing patterns of millions of consumers  rom social, retail and publisher sources and provide data, in aggregate, to marketers. Marketers and brands also often conduct their own first-party research and use it in conjunction with third-party data to deliver assessments on everything from competitive advantage to marketing strategy. Big data forms the basis for real-time-bidding advertising as well as methods of content optimization used by publishers. The ability to see trends emerging across large samples of consumer data permits marketers to increase the depth of their insights into customer motivations and into the efficacy of their digital ad spending and marketing strategy over time.
Who is Using it: Most companies in the ad tech space are connected in some way to the use, analysis or distribution of big data. The third-party data industry, which forms the foundation of most  demand-side platforms  and data-management platforms, is based on the analysis of big data. Companies within the search and display such as Google, Microsoft and Yahoo employ big data to optimize their content, facilitate targeted display advertising and provide insights to advertisers on the attributes of their audiences. Third-party data aggregators like BlueKai and Rapleaf use big data to create trend analysis insights for advertisers seeking to model their advertising strategy around the attributes of a certain audience.
Why It Matters: The use of big data takes online consumer data out of a virtual silo and places it in context, relative to other variables that may impact the relevance of marketing strategy. When a marketer can see an uptick in social conversations around a brand and compare it with offline purchases and ad engagement times, marketing plans become fine-tuned around results. Big data takes a lot of the guess work out of strategy creation by helping marketers to sketch a more accurate portrait of their targeted consumers in context with general trends across the market itself.
Assessment: Big data is the new buzz word on Wall Street, but its value goes far beyond making marketing strategy better. The field of predictive analytics employs big data to create models that make not only consumer advertising, but product lines and online user-experience models more aligned with consumer needs.
https://digiday.com/?p=2686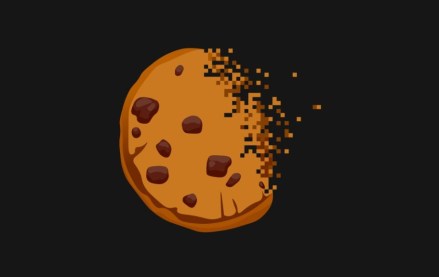 September 25, 2023 • 1 min read
During the Digiday Publishing Summit, execs from companies including Condé Nast, Dotdash Meredith and Thomson Reuters assessed the industry's readiness.
September 25, 2023 • 5 min read
Publishing executives shared their honest and unfettered opinions on the rise of generative artificial intelligence technology and its impact on traffic, IP protections, content production and jobs at the Digiday Publishing Summit last week.
September 25, 2023 • 5 min read
Here is A sampling of other AI-related news from last week.