Mark Zagorski, CEO of Exelate, believes that despite industry chatter decrying the clutter in the ad tech industry, the market is flourishing, with startup companies arising to match industry opportunities. On the horizon, however, Zagorski sees a battle for market share. Exelate recently began working with ComScore to validate its audience segments, and this, Zagorski said, was a play to make advertisers more comfortable in a highly competitive market.
Is the ad tech market too cluttered as many pundits are saying? What separates a company from being viewed as "clutter" or as a long-term player?
I think clutter is the wrong word. I would lean toward the term vibrant, meaning that there are a good deal of companies filling spaces, like tillable land, where there are inefficiencies to be cured. Eventually as each has worn out their plots, so to speak, I believe that there will be battles for market share, and we are beginning to see the first signs of that. The companies that can take advantage of opportunities quickly and establish stronger roots will be hard to displace, have the stability to expand their offerings, and eventually will overrun adjacent market segments in order to create buyer efficiencies.
Have DSPs lived up to their promise of creating greater efficiencies and value for advertisers? 
DSPs have done a good job in changing the prevailing dialogue between advertisers and media companies from a discussion of "what and where" to one of "who and why." In addition to fueling audience buying business, which is data-driven, this focus has created more accountability and better returns for advertisers. This is just the beginning, however, and I believe the future for DSPs lies in their ability to create stronger analytics and performance-measurement tools for brands and leveraging their capabilities beyond basic display and into the mobile, addressable TV and other venues. Also, optimized audience buying, which drives a lot of efficiencies, needs to expand its role in brand campaigns using strong offline data and better online profile data.
What prompted Exelate to work with ComScore for audience-segment verification? Is this about creating comfort for advertisers?
Our relationship was really prompted by our drive to move data out of the bottom of the funnel and across all aspects of the purchasing process, particularly for brand advertisers. To do so, we needed to help get those advertisers sitting on the sidelines of the audience-targeting game to feel more comfortable leveraging third-party data. By having our data verified by the leading online-metrics firm, we are able to ensure advertisers using our data that they are indeed reaching their intended audience. Being the first to market to have a third-party stamp of approval helps build trust with advertisers and helps us show advertisers that we can expand the applicability of data well beyond purchase intent.
What will happen to the ad tech market in the future, especially if we are entering a "danger zone" in the world economy as the WSJ reported recently?
One of the interesting things about the online ad market, and the technologies which drive it, is that it has been exceptionally resilient to market fluctuations. I've heard predicted a 20 percent increase in online ad revenue this year – in the midst of one of the worst economic downturns in decades. I believe this is due to the fact that online advertising has become a safe harbor for ad dollars. Its results are highly measurable, and on a reach basis, the cost per consumer can't be beat. Although I don't think the digital ad sector is totally immune to some of the macro factors impacting the economy, the accountability of online advertising and the nature of the technology platforms that support and verify these transactions will allow it to fare much better than the ad business as a whole.
https://digiday.com/?p=3338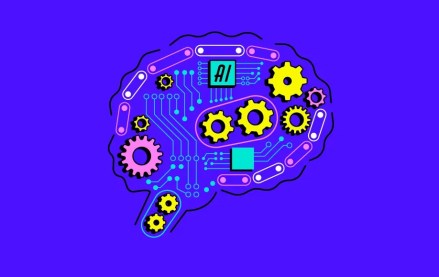 December 11, 2023 • 5 min read
As Google and Meta roll out new features, startups like Runway are finding new ways to compete for enterprise clients.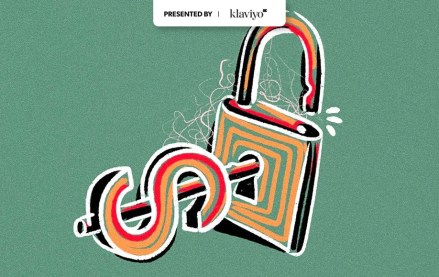 December 8, 2023 • 5 min read
Future plc's CFO Penny Ladkin-Brand announced on Thursday that she is stepping down, as the U.K.- based media company reported declining revenues and a new two-year investment plan to get back to growth.
December 7, 2023 • 13 min read
In this week's Media Briefing, publishing executives share how the task forces they created earlier this year to oversee generative AI guidelines and initiatives have expanded to include more people across their organizations.