Everything you need to know about Firework, the TikTok competitor Google wants to buy
October 9, 2019 • 8 min read
•
•
Firework via App Store
On Friday, The Wall Street Journal reported Google was mulling the acquisition of social media app Firework, a move seen as countering the rise of TikTok.
Firework, which just launched in March, is the creation of Redwood City, California-based Loop Now Technologies, which was valued at more than $100 million in its last funding round, a round that generated $11.3 million. Google isn't the only company reportedly eyeing Firework, either. The Wall Street Journal noted that China's version of Twitter, Weibo, is also interested in Firework, but Firework's talks with Google are further along.
Speaking with Digiday on Wednesday, Loop Now Technologies Co-founder and CEO Vincent Yang wouldn't comment directly on the reports, but he said, "In the last few months, we started to get more and more interest from strategic [companies] and venture capital firms for potential acquisition and investment. For me, as a founder, and for our investors, we want to explore how those potential partnerships could be. We're not in that stage yet where we have a deal to announce. But we will be making a big move soon."
What's Firework?
A free smartphone app, Firework enables its users to find, create, and share homemade 30-second videos. It also features its own original content series. Similar to TikTok, Firework curates these short videos from unlikely sources for its users, organizing them by content type and trending topics, using machine learning and human curators to tailor suggested content based on their personal interests.
To encourage users to share content, Firework enables them to collect and repost videos on Firework and other online platforms, and weekly sponsored hashtag contests encourage users to create related video content in exchange for cash prizes or to fundraise money for social causes.
On Firework, users cannot comment anonymously on shared content; that form of communication has been replaced with conversational person-to-person direct messaging.
Why it's a potentially attractive buy
Purchasing Firework would give either platform — Google or Weibo — deeper entry into the fast-growing world of short video content of only 15 to 60 seconds in length, all of which is meant meant to be shared on mobile.
For Google, in particular, adding Firework to its portfolio would broaden the scope of its video-based content platforms, which includes YouTube, which Google bought for $1.65 billion in 2006. Today, YouTube has more than 1.9 billion users per month, making it the world's largest online video platform. Analysts estimate that YouTube alone generates 20% of annual advertising revenue for Google's parent company, Alphabet.
But newer upstarts, TikTok and Firework included, are gaining traction and attention, especially from younger users, and becoming increasingly more attractive to brands and media publishers alike. In a pitch deck TikTok sent to U.S. agencies this February, the company said it has 26.5 million monthly active users in the U.S., 60% of whom are ages 16 to 24 years old. Users, TikTok reported, also open the app eight times a day and spend 46 minutes per day, on average, on the app.
Beijing-based, SoftBank-backed ByteDance, the $75 billion company behind TikTok, reported in June that it has more than 1 billion active users across all of its apps, with TikTok as its most popular. TikTok was the second-most-downloaded non-gaming app worldwide in September 2019, with more than 60 million installs, according to market research firm Sensor Tower.
TikTok and Firework aren't alone, either, and the short-form video platform space is seeing tremendous interest from others in the media establishment. In November, Facebook quietly launched a TikTok clone, called Lasso. Currently, Dom Hoffman, one of the creators of Vine, one of the original short-form video platforms, is beta testing a new video looping app called Byte. Snapchat, too, has also increasingly added more features to its platform that mimic the video looping capabilities of TikTok and others.
For established platforms like Google and Weibo, as well as Facebook and Snapchat, it's now a matter of whether they should buy something in the short-form video space, or build it on their own.
Huge Global CEO Pete Stein suspects it's likely Google is considering buying Firework for one of two reasons: to access its dual horizontal and vertical video technology feature, or to buy out an emerging competitor in the same way that Facebook bought Instagram.
Stein said, "A lot of people will re-upload video from other platforms to YouTube, so my guess is [Google is] seeing usage go up or the uploading of Firework videos go up. Especially with Gen Z and Millennials, a lot of people are still uploading old videos, even Vine videos, on YouTube. Google is able to see the popularity of different platforms and I'm guessing they're seeing the numbers start to sway."
Loop Now CEO Yang said Firework, in particular, has gotten "a lot of attention and interest in the last two to three months" primarily because of the buzz being created by TikTok. "I think companies int he U.S. have woken up. I think people in the U.S. didn't care as much before. 'We have Instagram, Snapchat, and YouTube.' But I think now people are realizing how fast TikTok is sweeping the floor."
Who uses Firework
Yang said that approximately 80% of Firework's audience is age 18 or older and the app is nearing 3 million downloads. The average session length for Firework is seven minutes; by comparison, the average session length for Instagram users is two minutes, and for Facebook only 90 seconds.
In its launch press release, Firework said it was the "fastest social media app to achieve 1 million users in only five months while still in beta, growing more than 200 percent quarter over quarter." The company, however, did not disclose any demographic data about those users. According to Sensor Tower, the app had approximately 50,000 downloads worldwide in August.
Firework's brand partners include Refinery 29, Amazon Music, Fandango, NBC Universal and Chinese technology firm DJI. Early adopters of Firework include Vine star Marlon Webb, celebrity Frankie Grande, YouTube comedian Dang Matt Smith, and model-influencer Olivia Jordan.
How Firework makes money
Yang said Firework intends to make money using three different models: (1) advertisements, similar to how YouTube uses interstitial ads; (2) sponsored challenges and hashtags; and (3) e-commerce.
For sponsored challenges and hashtags, brands can work with Firework to sponsor a challenge using a particular hashtag, and then encourage users to upload content with that sponsored hashtag. The winner of that particular challenge can then win something, and the sponsoring brand benefits from user engagement and impressions.
As for Firework's e-commerce plans, Yang said, "We're working on a lot of partnerships with e-commerce platforms so we can eventually launch a buy button with Firework," making it easy for Firework users to buy products they see in Firework videos.
Who's behind the app
Loop Now was founded by former executives from LinkedIn and Snapchat. Loop Now Chief Revenue Officer Cory Grenier was Snapchat's first director of sales and marketing. Co-founder and CEO Yang previously co-founded and served as the CEO of EverString, an artificial-intelligence-backed software as service sales and marketing platform.
A funding round from earlier this year generated $30 million from venture capital firms that include IDG Capital, Lightspeed Venture Partners China, and GSR Venture.
What makes Firework different from the rest
While Firework, at the outset, doesn't seem all that different from its competitors, it does have a unique, patent-pending feature, called Reveal, that lets users both shoot and view video content horizontally — a break from the vertical video formats you find on other platforms such as Snapchat, Instagram and TikTok.
"The Reveal technology helps us bridge the gap from horizontal content that's being captured by professional creators to the vertical content on mobile," Yang explained. Now, video that's short horizontally can also be featured on Firework seamlessly, both in vertical and horizontal formats, without losing the integrity of the video quality of content.
Earlier this year, Firework also launched its own original streaming content platform called "Firework Originals." The first series to debut from Firework Originals was "Fireside Chat featuring Molly Tarlov," in which the actress and comedian interviews stars in 15-second segments. Other series include "Extra Fire Sauce," "Banger," "FOODz" and "Style Sector."
Yang said that Firework differs from its competitors by being more focused on professionally generated content with higher quality and adult users, and that its content is less about selfies and more about instructional or inspirational videos.
What next for Firework
Ultimately, Yang said he would like to see Firework "become the short-form video of YouTube."
"We have a lot of YouTubers using Firework," he added. "We're not competitors to YouTube." But, he said, when people have short segments of time to watch something for 10 minutes or less, Yang hopes they'll turn to Firework, just as people have turned to Netflix or YouTube when they have more time to spend watching videos. 
"There are so many fragmented times where we hope Firework will be a 10-minute TV channel that's more entertaining," he said. "We want to be another big social media platform in the world, but a very different one." 
Photo Credit: Firework via Apple Store
This article has been updated to include comments from Huge Global CEO Pete Stein and Loop Now Technologies Co-founder and CEO Vincent Yang.
https://digiday.com/?p=348657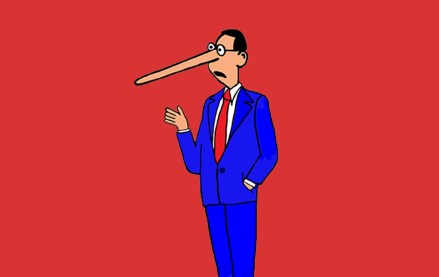 October 3, 2023 • 7 min read
•
•
A new definition for MFAs is available but the vague nature of the guidelines is leading to a lack of standards that might prevent adoption.
October 2, 2023 • 1 min read
•
•
The publishers who attended DPS were focused on the potential upsides of applying the technology to their operations while guarding against the downsides.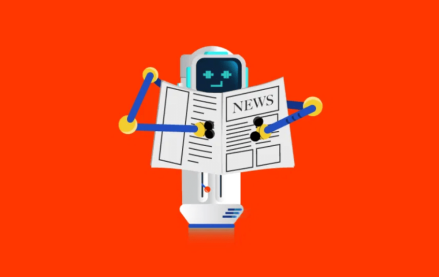 October 2, 2023 • 4 min read
•
•
Now that ChatGPT users can surf the internet for information, some publishers are reconsidering the weight of the issue.