'A significant uptick in deal flow': Why Europe is becoming a hotbed of ad tech innovation
August 5, 2020 • 5 min read
•
•
The European ad tech sector has often been perceived as being in the shadow of its U.S. counterpart. The addressable consumer market is smaller and there has been less supply of venture funding for European startups. But against a backdrop of EU data regulation and wider moves from browsers and tech platforms to tighten up their privacy controls, experts say the region has become a hotbed of innovation primed for more deal activity.
European ad tech companies raised a collective $403 million in capital across 53 financings between January and June this year, according to data analyzed for Digiday from investment bank LUMA Partners. There were 20 mergers and acquisitions with an aggregate deal value of $112 million in the period, according to the LUMA Partners data. LUMA Partners CEO Terence Kawaja noted that most deal discussions around the globe had been put on hold over the past 100 or so days amid coronavirus related lockdowns, though dialog began picking up again in mid-June.
On the face of it, those aren't anywhere near blockbuster numbers for the first half of this year. But experts said more deals are bubbling. Already in July, London-based data management company Permutive raised $18.5 million in a Series B round and Zeotap, a customer intelligence platform based in Berlin, raised a $42 million Series C.
"What I'm seeing is a significant uptick in dealflow," from Europe, said Eric Franchi, operating partner at Math Capital, the venture firm he founded with MediaMath CEO Joe Zawadzki in 2018. Math Capital has made two investments in Europe so far: Zeotap and ID5, a London-based company that offers a user identifier to publishers and ad tech companies. He expects the fund will make at least one more European investment in the second half of this year.
Franchi's thesis is that ad tech businesses over the last decade or so were focused on programmatic and using data to drive marketing. While there were some successful European companies out of those early days, most big programmatic companies were located in the U.S. The new epoch of ad tech will be defined by a shift to privacy, he said.
"Europe had a head start due to GDPR," said Franchi.
The European General Data Protection Regulation came into effect in 2018 and affects any global company that processes the personal data of people within the EU. A year earlier, Apple had begun tightening the Intelligent Tracker Prevention feature in its Safari browser. This year, privacy news came in waves. The California Consumer Privacy Act came into effect in January. That was followed by Google announcing it would remove support for third-party cookies in Chrome. Then this summer, Apple announced users would need to opt in to apps allowing third-party companies to track them.
"[Ad tech] businesses raising money now are businesses that have proprietary data protected some way through long-term contracts, exclusivity or doing something for a long time, successfully," said Julie Langley, partner at M&A advisory firm Results International. Though she too added the ad tech M&A market had been "very quiet" in recent months.
Some investors are still leery of ad tech, having been burned in the past. Memorably Rocket Fuel, which had a $2 billion valuation at its peak in 2013, sold to Sizmek for just $122 million four years later, which went on to file for bankruptcy in 2019.
"Ad tech is a topic that typically polarizes a lot of investors," said Will Gibbs, principal at Octopus Ventures, an investor in Permutive. "The 'don't do it' list is typically ad tech, gaming and pharma, which are seen as typically opaque industries where you have to have specialist knowledge to understand how the business can be successful."
Nevertheless, there is still an interest in privacy-focused ad tech businesses with proprietary technology and intellectual property.
"If you can succeed in Europe — especially with GDPR and probably increased privacy regulation — it probably means it's easier to succeed in the U.S.," said Gibbs. For this reason, he added, it's probably easier to build a new-era ad tech company in Europe and expand it to the U.S. than the other way around.
For some European ad tech companies, the coronavirus crisis may have even helped to level the playing field with their U.S. counterparts. For one, with everyone stuck at home doing Zoom calls, high-profile customer targets and potential investors are easier to access, said Math Capital's Franchi.
Not only has deal-making become more efficient, but "new kids on the block — often [private equity] backed or cash rich — see an opportunity to grab market share [in the data-based tech space] while the competition is distracted," said Tristan Rice, partner at M&A advisory firm SI Partners. That includes the likes of new advertising groups such S4 Capital and You & Mr Jones; private-equity backed digital ad specialists like Jellyfish, Croud and Brainlabs and consultants such as Deloitte and EY, Rice said.
At the same time, many potential acquirers are currently hunting for bargains. LUMA Partner's Kawaja said while there are some "very interesting identity companies coming out of Europe" in the identity space, overall the global ad tech market remains distressed.
"I always make a distinction between strategic exits and capitulation trades," Kawaja said. "If I showed you the next four quarters of M&A trade, there's a huge number of capitulation trades, which is a sign of a declining market, not a rising one."
He added, "Those are just chickens coming home to roost."

https://digiday.com/?p=374462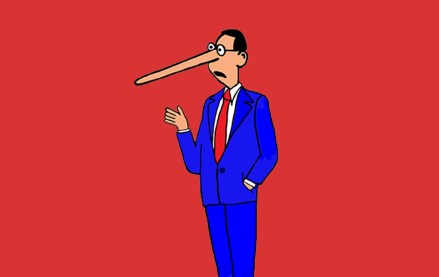 October 3, 2023 • 7 min read
•
•
A new definition for MFAs is available but the vague nature of the guidelines is leading to a lack of standards that might prevent adoption.
October 2, 2023 • 1 min read
•
•
The publishers who attended DPS were focused on the potential upsides of applying the technology to their operations while guarding against the downsides.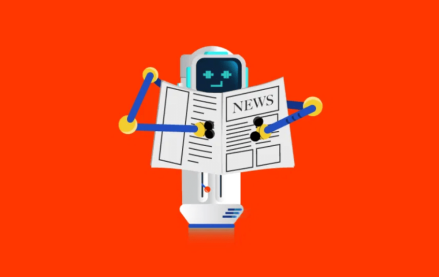 October 2, 2023 • 4 min read
•
•
Now that ChatGPT users can surf the internet for information, some publishers are reconsidering the weight of the issue.