ESPN asks its mobile app to drive an increasingly diverse number of initiatives. The audience's embrace of personalization is making that easier, particularly when it comes to promoting ESPN+.
Over the past year, the sports giant has begun putting its premium subscription product in front of its mobile app users in more ways, featuring a mixture of personalized and editorially curated ESPN+ content not just on the app's home screen, but with the app's display and video ad inventory. ESPN's app promotes ESPN+ articles, series, coverage areas and, more recently the pay per view UFC fights it offers.
"We recognized that fans don't want to make choices based on the type of content [they want to consume]," said Jarrod Schwarz, vp of product and design at Disney DTCI, a newer division of the company that runs technology for Disney digital products, including the ESPN app and ESPN+. "We make it easier for you to get into different content types."
Through the first half of 2019, ESPN's mobile app has attracted an average of over 18 million unique users per month, according to Comscore, up more than 20% year-over-year and nearly 40% from two years ago.
Those figures put ESPN in a class by itself among sports publishers. For example, Bleacher Report, which made its mobile app one of the centerpieces of its audience engagement strategy, gets less than 5 million unique users every month on its mobile app, according to Comscore.
ESPN has grown its mobile app audience partly by making it easier to start using and partly by delivering a more personalized experience. Last year, an app update made it possible to get scores and highlight updates from the app without creating an ESPN account.
But most of the people that use ESPN's app personalize their experience in some way. Nearly 80% of the app's users personalize it, and on average, those users favorite 11 teams or leagues, a spokesperson said.
That embrace of personalization, which ESPN has been encouraging across its properties for years, has allowed ESPN to significantly increase the reach of its push notifications, promote ESPN+ more efficiently and drive an increase in the amount of on-demand video watched. A large majority of ESPN's app users consume at least two different kinds of content inside the app, including text, video, audio and stats.
ESPN+ houses more than a dozen original video series and paywalled articles. ESPN+ streamed over 12,000 live events in its first year.
ESPN uses a combination of automated personalization and editorial judgment to promote its various initiatives. The Women's World Cup was used to promote ESPN+ content about the women's national team, said Russell Wolff, evp and gm of ESPN+. But most of the content that users see is chosen based on a combination of their personalization choices and what ESPN infers about users' interests.
In February, ESPN parent Disney disclosed that ESPN+ had amassed 2 million subscribers. ESPN wouldn't say how many of them come from the app, but third-party trackers suggest that the app has been contributing a steady supply: Revenue estimates from both Apptopia and SensorTower suggest that ESPN has been earning millions of dollars per month from people signing up for ESPN+.
Those in-app revenue totals have leapt over the past two months, after ESPN announced that it would become the exclusive digital presenter of UFC pay per view in the United States. ESPN's gross in-app revenue leapt to $6 million in June 2019, acccording to SensorTower; a separate estimate, provided by Apptopia, estimated $3.7 million in in-app revenue in June 2019, after Google and Apple's cuts. ESPN declined to comment on the third-party estimates, saying only that both companies' estimates differed from ESPN's internal metrics.
Media companies that have diversified into subscriptions or other paid products have to figure out how much site space or ad inventory they want to use to market those products. Some of that involves calculating the lifetime value of a subscriber, and some of it requires winning support from different parts of the organization, such as the sales teams. With ESPN+ still just a few months old, executives are working to maintain a light touch. "We're trying to make sure it doesn't feel overwhelming,"  Wolff said.
Some media observers expect that, as ESPN+ grows into a stronger product and becomes even more important, the app may start featuring it more forcefully. "I feel like they still hide ESPN+ a little bit," said Paul Canetti, the CEO of Maz, which helps media companies distribute their content. "I would imagine what they're going to try to do is integrate more of the paid content with the free content, so they can pique that interest a little bit."
https://digiday.com/?p=341068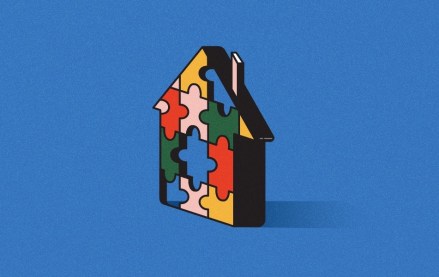 September 22, 2023 • 4 min read
Apartment Therapy's president Riva Syrop took the stage at the Digiday Publishing Summit to discuss the convergence of commerce and sponsorship revenue within its Small/Cool event.
September 22, 2023 • 4 min read
Media execs took stage at the Digiday Publishing Summit to discuss the growing importance of ROI in ad campaigns this year.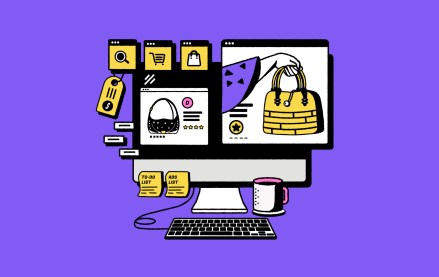 September 22, 2023 • 4 min read
CEO Satya Nadella said AI assistants will be as ubiquitous as PCs and will help users navigate across apps, operating systems and devices.