Ebiquity tries to pivot via the acquisition of digital advisory firm Digital Decisions
January 8, 2020 • 5 min read
•
•
After a tumultuous 2019 that included the abrupt exit of its CEO in the 11th month, media auditing firm Ebiquity is aiming to regain its traction with Wednesday's acquisition of media management consultancy Digital Decisions.
The U.K.-based ad industry arbiter is trying to reinvent the largest part of its business — media auditing — around the activities of this consulting firm, originally launched in 2017. Through the deal, Ebiquity has plugged a gap in its portfolio, with the adoption of a monitoring and reporting service for online media that it had struggled to build on its own.
The acquisition is based on an earnout period, with Ebiquity agreeing to an upfront cash purchase for 100% of Digital Decisions' shares,  followed by three other payments. The upfront part of the deal does not add up to "several millions of pounds," since Ebiquity lacks a massive war chest to dip into, said one executive with knowledge of the deal. Of the £26 million ($34 million) Ebiquity made from last year's sale of its Advertising Intelligence unit Nielsen, a large portion was used to pay off debt. Yet the modest sum involved in Wednesday's deal is more a reflection of the youth of Digital Decisions than its potential to grow quickly, the executive said.
Indeed, Digital Decisions, which has offices in the Netherlands and the U.K., will continue as a business within Ebiquity. Digital Decisions founder Ruben Schreurs is moving to New York to grow the unit's presence in a U.S. market that has not been inclined to pursue benchmarking but favors monitoring and consulting.
For now, Ebiquity plans to pitch Digital Decisions' services to its clients in a bid to kickstart its stuttering attempts to develop its capabilities in effectiveness measurement and reduce its reliance on procurement-led price benchmarking.
Ebiquity has a challenge. Auditing methodologies used by companies like Ebiquity are mostly — if not completely — focused on costs. The variables (from hidden fees to brand safety) that can affect the quality of digital impressions are so numerous that auditors and advertisers alike often resort to judging the effectiveness of media investments by the cost of impressions. But running audits this way gives a skewed view of digital campaigns because online media, unlike television, lacks the universal metrics that allow for valid like-for-like cost comparisons.
"We're much more than an auditing business," said Alan Newman, interim CEO of Ebiquity. "The deal for Digital Decisions helps to reinforce that we provide a range of different ways for advertisers to monitor and optimize their marketing spend."
Already Digital Decisions managed to convince advertisers like Heineken and PepsiCo that it had a way to track and audit impressions.
Rather than benchmark the costs per thousand, Digital Decisions on a monthly basis pulls for advertisers reams of data from demand-side platforms, ad servers, ad verification platforms, media planning systems, analytics tools and other relevant platforms. The data is then "cleaned" and standardized by using an algorithm, so Digital Decision's execs can make recommendations on the performance of media investments, based on trends they see. Advertisers pay an annual subscription fee for all the data and expertise. The business is more of a media monitoring service than a traditional auditing one.
Should advertisers buy into Ebiquity's new spin on audits, then it could help stave off competition from smaller firms. After all, Ebiquity has 17 offices across Europe, the Middle East and Africa, the Americas, as well as Asia.
Ever since the transparency debate flared with the 2016 release of the Association of National Advertisers's much-publicized report about undisclosed agency practices, smaller players have tried to profit from advertisers' concerns by offering independent advice on how to understand their media investments. Consulting services currently in demand are focused on strategic advantage, growth and measurement. That's a sobering predicament for Ebiquity, which makes most of its revenue by helping advertisers evaluate how their agencies buy ads through price benchmarks. In fact, over the first six months of 2019, Ebiquity's revenue from those services decreased 3% compared to the period the year before.
"There was a lot of conflict between the local and global markets at Ebiquity, and it stifled attempts to develop new ways to track and monitor online media," said a current company executive who also worked at Ebiquity during the tenure of the prior CEO, Michael Karg.
Ebiquity's wounds have not been all self-inflicted, said one of its senior executives, who declined to be named. "Getting advertisers to move away from price-focused audits is a challenge because their whole procurement process is set up around those numbers," he said.
Fixing Ebiquity's problems with its media audit business hasn't been for a lack of trying. The company developed tools, launched internal teams and made strategic hires throughout the four-year stewardship of the recently departed Karg. Ebiquity had plans as early as 2018 to find smaller businesses to acquire. Yet a mix of internal politics, infrastructure problems, the involvement of procurement-driven advertisers and the actions of regulators hamstrung Ebquity's attempts to evolve its business beyond that of a traditional media auditing outfit and slowed its attempts to find acquisition targets. All these problems came to a head in November when Karg left the business.
To date, Ebquity has not replaced Karg. But buying Digital Decisions is a sign of how Ebiquity is moving forward.
"This should mark the start of a much-needed new approach to independent media evaluation in all channels, a move away from outmoded pool benchmarking and a convergence with advanced analytics," said Nick Manning, the founder of consultancy Encyclomedia, who has financial interests in both Ebiquity and Digital Decisions.
https://digiday.com/?p=355868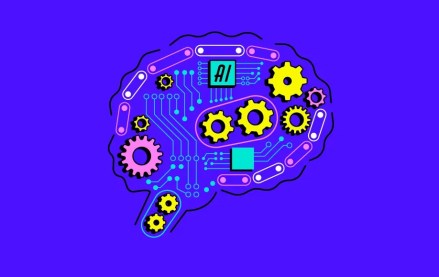 December 11, 2023 • 5 min read
As Google and Meta roll out new features, startups like Runway are finding new ways to compete for enterprise clients.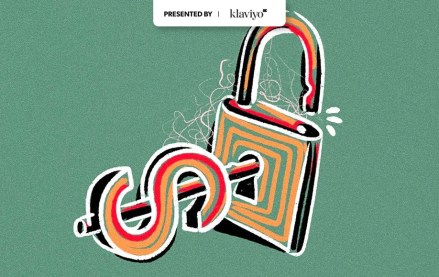 December 8, 2023 • 5 min read
Future plc's CFO Penny Ladkin-Brand announced on Thursday that she is stepping down, as the U.K.- based media company reported declining revenues and a new two-year investment plan to get back to growth.
December 7, 2023 • 13 min read
In this week's Media Briefing, publishing executives share how the task forces they created earlier this year to oversee generative AI guidelines and initiatives have expanded to include more people across their organizations.