The Dodo is investing in children's programming with Dodo Kids
July 24, 2019 • 5 min read
•
•
The Dodo has flocked to children's programming.
Two years after its launch, The Dodo reached half a billion video views across platforms (particularly Facebook) by creating lighthearted animal content. Now, five years into its history and as a member of Group Nine Media, The Dodo is sticking to animals but launching a new initiative dedicated to a younger audience.
Unlike The Dodo of the past, the effort is not leaning Facebook-first. The company's new foray in children's programming is focusing on YouTube and Netflix. As teens and tweens will tell you, as they told Digiday at VidCon, that's where they are — definitely not Facebook.
This week, The Dodo announced a Netflix original series titled "Izzy Bee's Koala World," which follows 11-year-old Izzy Bee who rescues koalas with her family. The series, to be released in 2020, is produced by Group Nine Studios and The Dodo in partnership with Nomadica Films, which helped produced The Dodo's Animal Planet show, "Dodo Heroes." The announcement follows the launch of Dodo Kids, a new division within the company that premiered three series on YouTube last week.
The Dodo has seen its monthly video views increase overall, now reaching 2.6 billion video views, according to the company's internal analytics. Tubular Labs data shows that its video views from Facebook, Instagram, YouTube and Twitter have fallen on each platform, going from about 1.8 billion overall in July 2018 to 1.11 billion in June 2019. For Facebook, specifically, The Dodo's video views dropped from 1.49 billion in July 2018 to 866 million in June 2019. However, Tubular Labs data does not include Snapchat, IGTV, stories on Instagram or Facebook or owned and operated. A Group Nine spokesperson said The Dodo has prioritized retention and watch time, where time spent per view has increased 21% over the past year. That's similar to NowThis's focus on quality over quantity.
Dodo Kids provides a new way for The Dodo to grow an audience through quality programming, which includes long-form storytelling rather than viral videos. Izzie Lerer, The Dodo's founder and chief creative officer, said she had an aspiration to launch a kid-focused sub-brand when she started the company in 2014.
"We really wanted to make Dodo Adult … I don't know what we call it now, but make it stand on its own. [Dodo Kids] is such a natural brand extension. We were getting so much feedback from our audience that this is natural viewing for kids, that there was co-viewing of the content," Lerer said.
The editorial team for Dodo Kids is led by Dave Glauber, who joined in April after working in children's programming at Sesame Workshop, Toca Boca and NBCUniversal's Universal Kids. Glauber oversees a "small and scrappy" team, Lerer said, without naming a specific size of the new department. Last week, Dodo Kids made its debut with three new series on YouTube: "Best Animal Friends," "Dodo Sing Dodo Dance" and "Rescued!" Some of these were inspired by The Dodo's previous work.
"It's almost like we thought about [Dodo Kids like] when we launch a new platform. We are obsessed with knowing everything about the audience and converting the core of who we are and optimizing for that platform. It's almost like kids is the platform," Lerer said.
The show "Best Animal Friends," which currently has 15 episodes, is a derivative of The Dodo's series called "Odd Couples," Glauber said. It profiles friendships between animals, whether unusual or just cute.
"The [concept] resonates with a general audience and 100 percent resonates with kids. We took some of that original story, original editorial piece and revoiced the series for kids. It works like The Dodo does, full of heart and treated animals as individuals," Glauber said.
Dodo Kids also was inspired by The Dodo's previous work in rescue animal content when making "Rescued!" The host Roman McConn was featured on season two of The Dodo's series on Animal Planet, "Dodo Heroes."
The Dodo team chose YouTube as its first platform for Dodo Kids due to the affinity already from the younger demographic and YouTube's own investment in children's programming. As YouTube grapples with brand safety problems across the platform, the company has been seeking more brand-safe content and investing in its separate YouTube Kids app. Dodo Kids launched with an exclusive channel sponsor, Paramount's "Dora Lost City of Gold." The exclusivity runs through mid-August, a Dodo spokesperson said.
"I'm not surprised [Dodo Kids] launched with an advertiser. Group Nine has always been very advertising friendly and the content is very engaging. That's in the DNA. But all successful kids' brands have arms and legs: toys, amusement parks. you name it. Maybe that's why only some are successful. It'll be a long road for Dodo Kids," said Ben Winkler, chief transformation officer at Omnicom.
Going forward, Dodo Kids plans to launch more series on YouTube. The team is also planning more long-form pieces like what they're producing for Netflix. Lerer declined to name specific companies they're pitching but said they're thinking more about the right stories rather than the platform, whether it be cable networks or streaming services. Book publishing is also on the roadmap.
"We want to be a part of kids' lives, and we think we have a lot to add and we can make an impact on kids' lives. The Dodo did it so right by making animal content with incredible heart. In the kids' space, there's not a ton that's there yet. We're so eager to do more," Glauber said.
https://digiday.com/?p=341657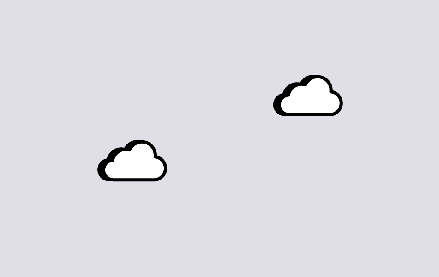 November 29, 2023 • 6 min read
Reducing carbon emissions from the digital ad ecosystem is an important priority, but various players are skeptical that much can — and is — being done to practice sustainability.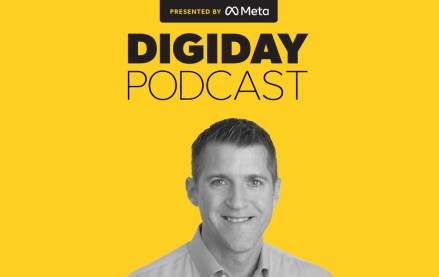 November 28, 2023 • 4 min read
Google's vp of global ads is confident that cookies will be gone from Chrome by the end of next year, despite all the challenges currently facing the ad market.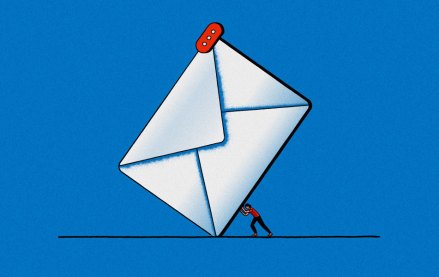 November 28, 2023 • 6 min read
Some email newsletter platforms' click-through rates are actually click-to-open rates, which are measured against the number of emails opened rather than the emails sent. But buyers seem to prefer it that way.